How do I use the design templates?
Our templates allow you to create perfectly sized designs and achieve greater precision when it comes to design placement on the product. The templates come in two file formats: Adobe Photoshop file (PSD), and Adobe Illustrator file (AI).
Step 1: Download the template from the Mockup Generator
Click Start Designing next to the Print Provider of your choice on any product page. If the product that you've chosen has templates, you'll be able to download them by clicking on the button in the lower-left corner of the screen. The templates will be automatically downloaded in a ZIP format.
Note
If you're using a Mac computer, you'll need to extract the files from the ZIP folder.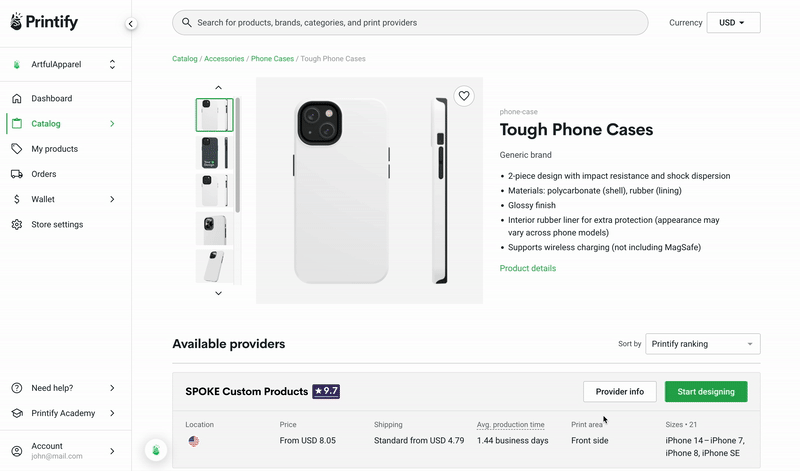 Step 2: Open the template file
To open and edit these templates, you'll need to use Adobe Photoshop or Illustrator. You can also use Photopea, a free online tool that will accept Photoshop (PSD) files.
Once you open the templates, you'll be greeted with the sizing dimensions for the product that you're designing.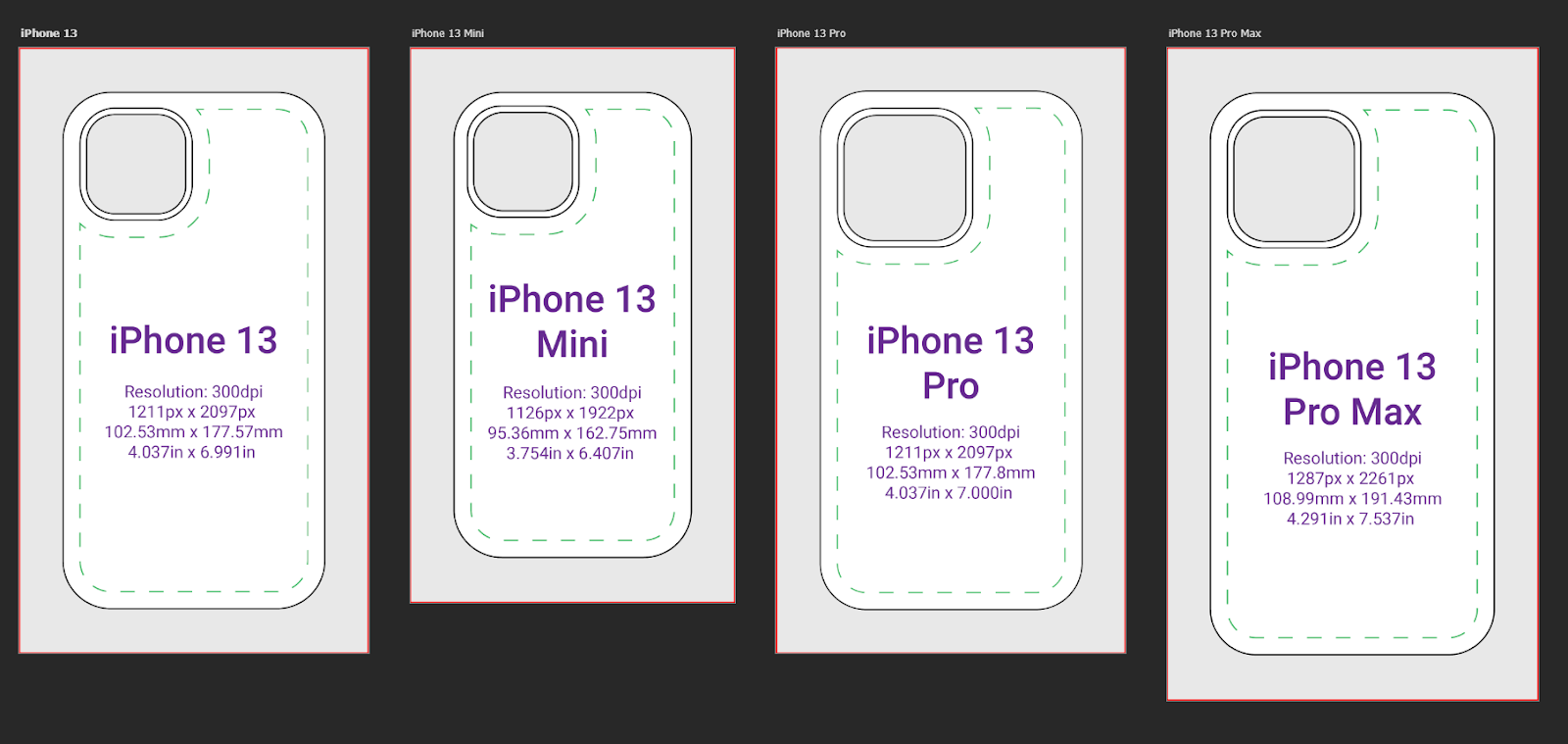 Step 3: Add your design to the template
Once the template is open, you'll be able to add your design. The easiest way is by dragging it into the designing software. Make sure that the important design elements are placed within the safe area (dashed line), and all of the bleed areas are covered with the background color.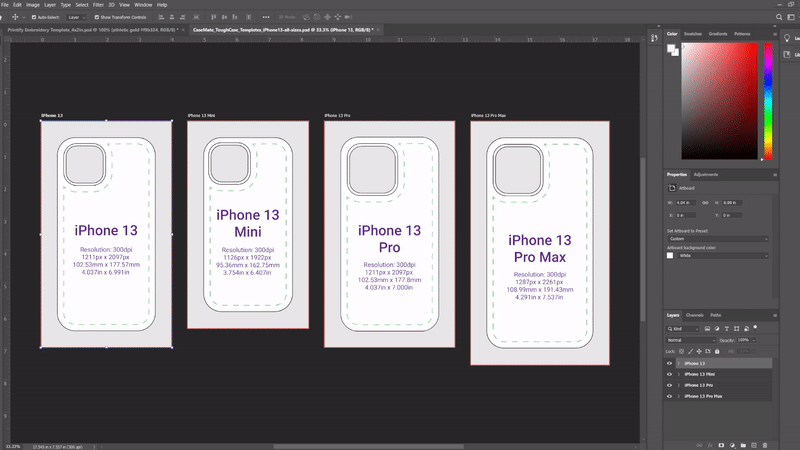 Step 4: Hide the template layers before exporting the design
When you're happy with the placement of the design on the product, you'll need to disable some of the guide layers and background layers before exporting the design.
Step 5: Upload the design to Printify
Now you're able to upload your final design to Printify. Open the product in the Mockup Generator, or click Start Designing if creating it from scratch.
If the item has multiple variants: drag your design into the Mockup Generator and select the size variant for your design, then click Make a specific design for… button. Then repeat the same for each variant. This will ensure that the particular design will be sized perfectly for the specific variant. Read more.