How can I create a Pop-Up Store?
Note
This sales channel is currently available only to merchants based in the United States and supports shipping to all destinations.
Launch your Pop-Up Store with just a few clicks by following the steps below.
Step 1: Give your Pop-Up Store a name
Let's start with adding a store name here. Your Pop-Up Store URL will contain the store name, so it must be unique. The store name can be changed later, but keep in mind that in that case your store URL will also change.
For example, if your store name is "Wonderland", then your store URL will be: wonderland.printify.me
Step 2: Create a Pop-Up Store
Next, go to My Stores in your Printify account and click Add a new store. Then select the Pop-Up Store option.
You can always change your store name later here if needed. However, note that the store URL will update automatically to contain the new store name, and the previous URL won't be valid anymore.
Note
There will be no automatic redirect from the previous URL to the new URL, so make sure you adjust the URL wherever else you need to.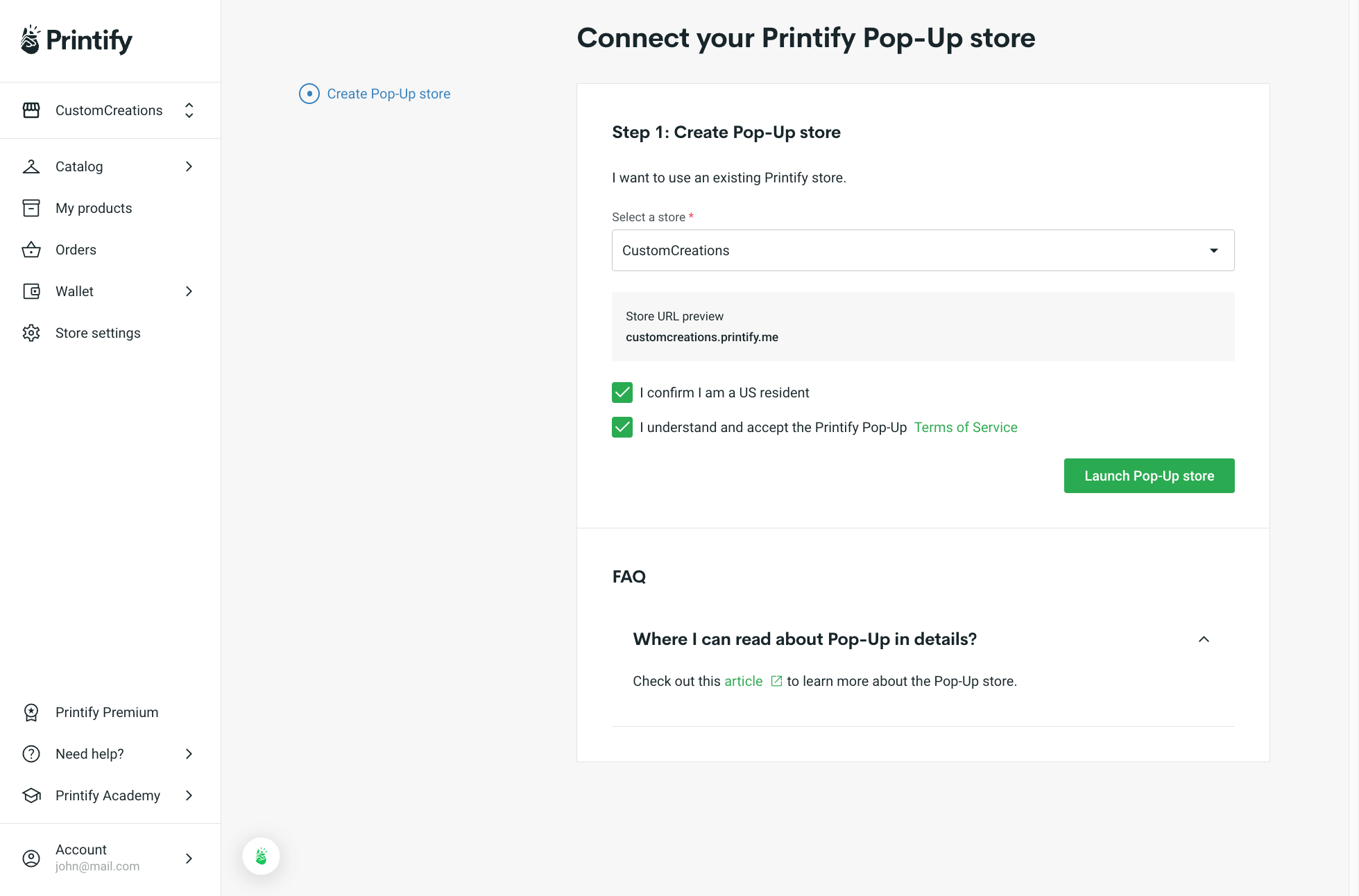 Step 3: Create and publish products
Now that the Pop-Up Store is created, you can publish any previously created products or create new ones.
To add items to your store, go to our catalog and choose a product. Then click Start designing next to your preferred print provider option. Read more.
Your store is all set! Copy the store link to share it with your friends, family, or social media.