How can I change the currency on Printify?
Currently, Printify supports the following currencies: United States Dollar (USD) and British Pound (GBP).
There are two currency settings in your Printify account:
The catalog currency setting, which allows you to see the product and shipping prices in the chosen currency.

The billing currency setting, which determines the currency in which you will be charged for orders.
Note
Both of these settings are independent of each other. You will be charged in your selected billing currency (United States Dollar (USD) being the default billing currency).
Catalog currency
You can view all product prices in our catalog (including shipping) in a different currency by changing the currency in the top-right corner of the catalog page.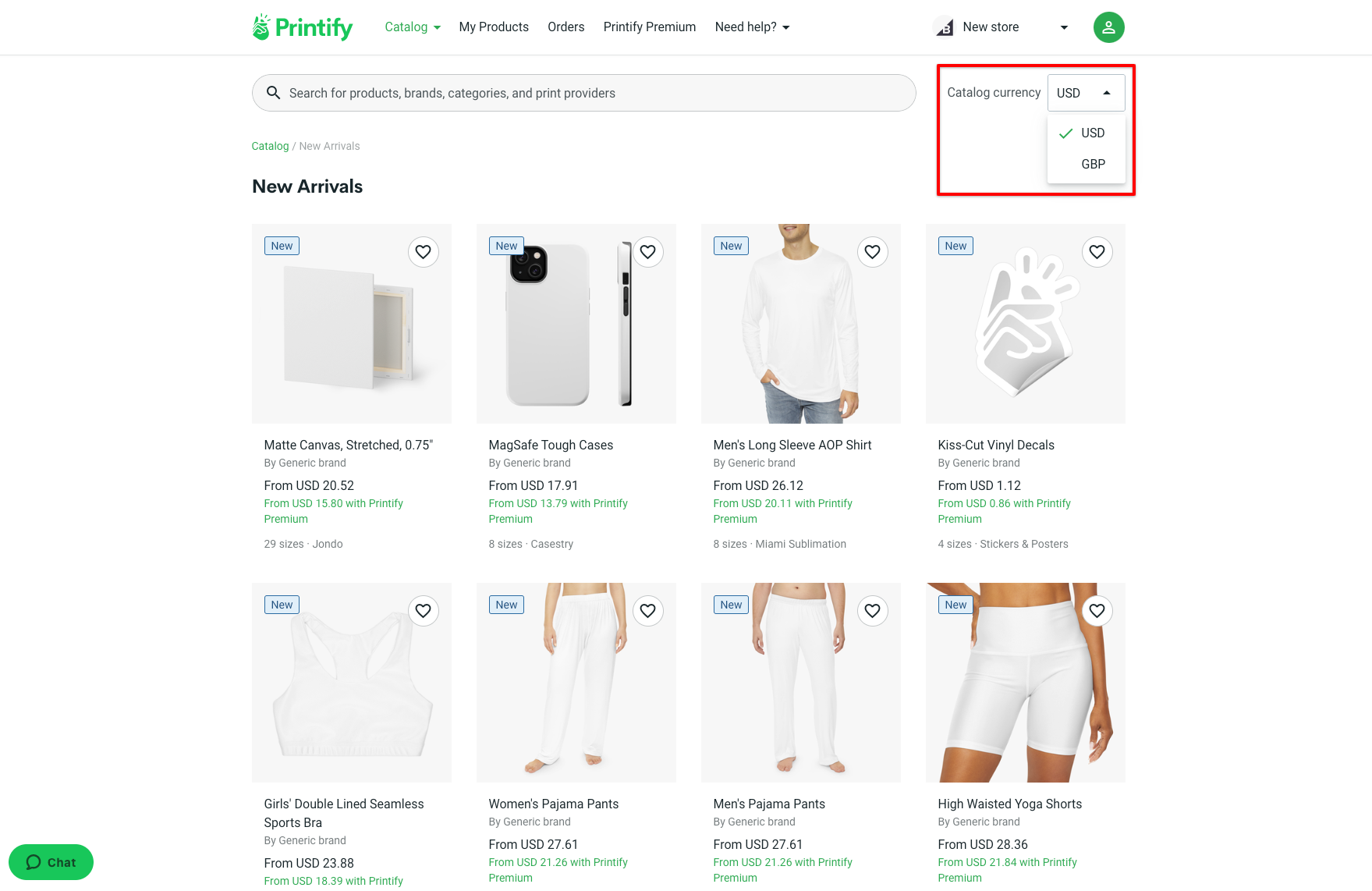 Billing currency
Billing currency is the currency in which you will be charged for orders. It is independent of the catalog currency that you're using. You can change your billing currency preference by navigating to the Payment details section of your account.
We recommend using your card's currency, so you don't need to pay currency conversion fees.
Note
Your selected billing currency applies to all stores of your Printify account.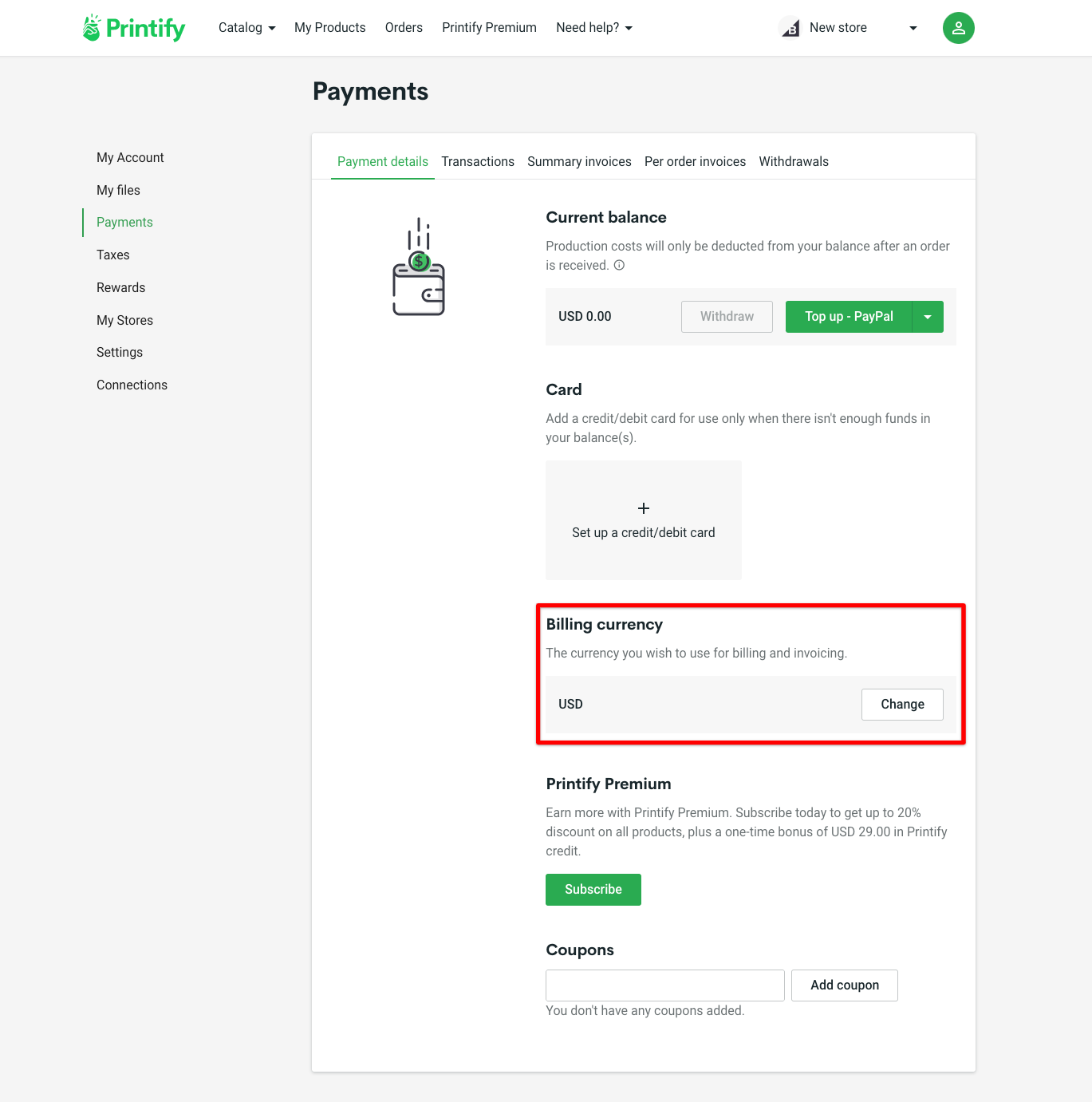 Some limitations apply when changing the billing currency from USD:
Printify USD balance and rewards wallet are disabled (only the added card can be charged for orders).

Printify coupons are disabled.

Automatic order approval will charge multiple smaller amounts (per order) as opposed to one large daily amount.

The "maximum additional cost per item" will be converted during

Order Routing

.

Refunds will be returned to the card from which the payment originated.

The Printify Premium plan monthly subscription will be charged in USD regardless of your billing currency.
These limitations are lifted once you have switched the billing currency to USD.
Invoices
Your chosen billing currency will be used for invoices regardless of the invoice format you have chosen.
If you're using our monthly summary invoices and switch your profile's currency mid-month, the summary invoices will be respectively split in separate billing currencies.