What is a pre-sale?
Pre-sale is the process of offering a product in your online store before it becomes available and shipping it later. When it comes to Printify products, you can create pre-sale listings for the latest phone case models, which will be available for pre-sale one week before the new phone models are released in stores.
Once the pre-sale phone cases become available in the Printify Catalog, you will be able to add your designs and publish them to your store, and your customers will be able to order them. The pre-sale products will be fulfilled within 5 business days after the pre-sale end date, which will be indicated in the product description.
Note
You can create pre-sale listings on any sales channel except Walmart US.
Here are some tips on creating pre-sale listings:
We recommend creating a separate product listing for the pre-sale phone case models and choosing a pre-sale mockup.

The listing title should contain keywords such as "Pre-sale" or "Pre-order".

The listing description should clearly indicate the pre-sale end date and mention that

pre-sale orders will be

fulfilled within 5 business days after the pre-sale end date

(not 5 business days after the purchase date).

You can add "On pre-sale" or other related tags as part of your listing description, as that will help your search ranking in the platform.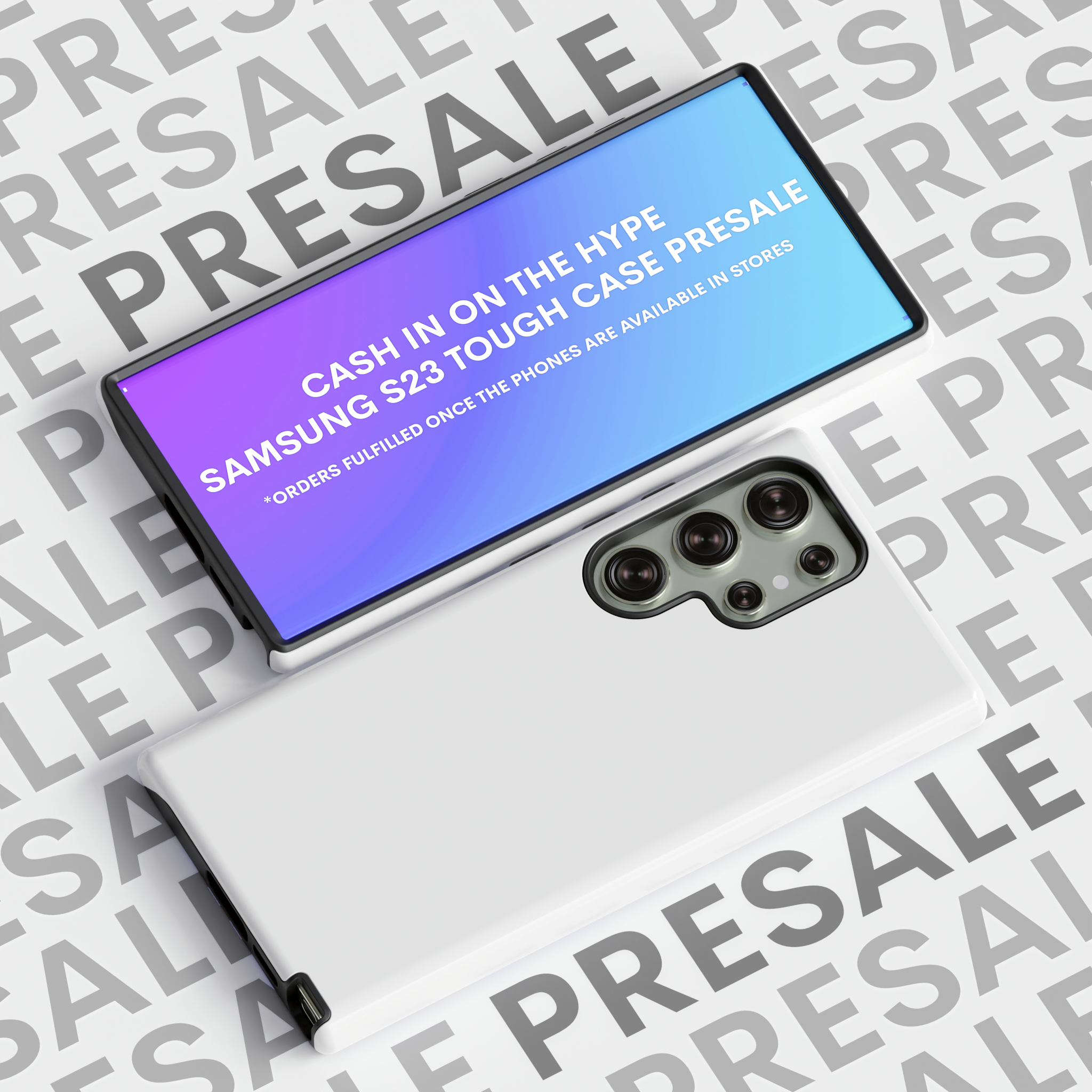 Remember that while you can send the pre-sale orders to production immediately, the fulfillment will start only after the pre-sale end date.
Once the pre-sale has ended, we'll send you a reminder email. Then you can update your product listings by removing the "pre-sale" information, save them, and republish them on your sales platform to continue selling them as regular products.
Etsy users
In order to inform your customers about the nature of the pre-sale product, make sure to adjust your processing and shipping times accordingly.
Create a pre-sale product and publish it to your Etsy store.

In your Etsy account, navigate to your

Shop Manager → Listings →

click on your pre-sale listing

→ Delivery → Edit

.

In the editing view, we recommend changing the name of the shipping profile to something containing the word [PRESALE] as a reference to yourself, so you may easily assign the same shipping profile to other products later on.

Under

processing time

, set it to

1-2 weeks

. If the presale lasts for a week and the print provider's typical production time frame is up to five business days, two weeks is an optimal timeframe to share to account for the entire time period.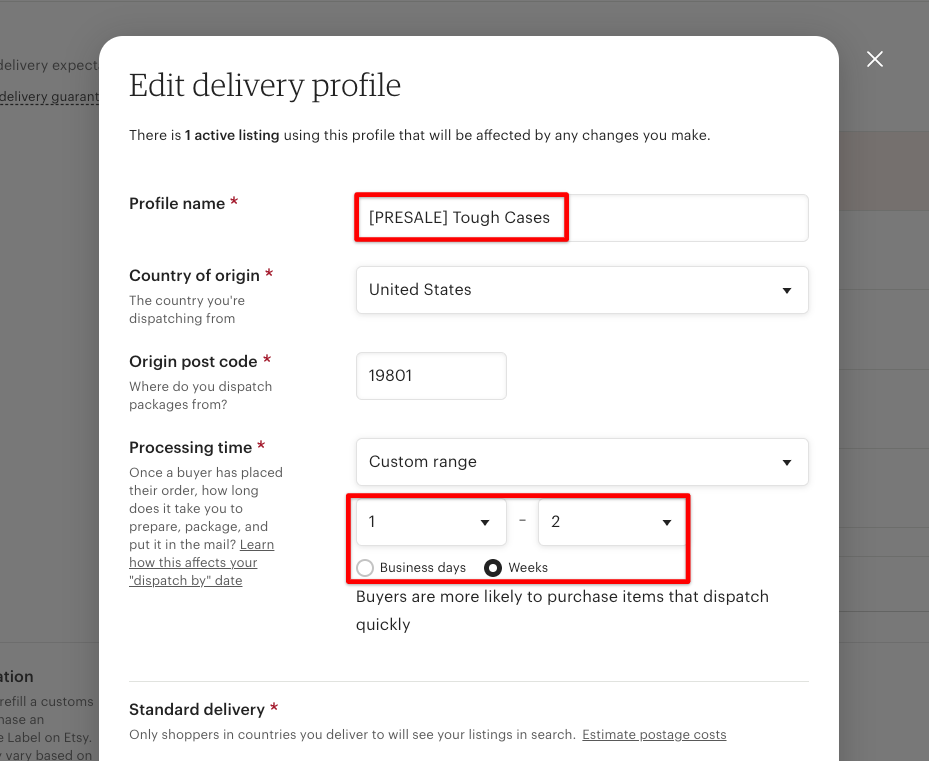 If you're creating more pre-sale listings, you can select the same shipping profile in Printify prior to publishing. Once the pre-sale has ended, make sure to update the shipping profile.