Where can I see a production cost breakdown?
When you're creating a product, you can see a detailed breakdown of the production cost in the Mockup Generator.
The cost will be displayed for the selected variants and print areas, and it will automatically update if you choose different size or color variants or add a design to additional print areas for an extra fee.
For direct-to-garment (DTG) apparel, the cost of one print area is included in the product price. For all-over print (AOP) products, the production cost is fixed and includes printing on all print areas.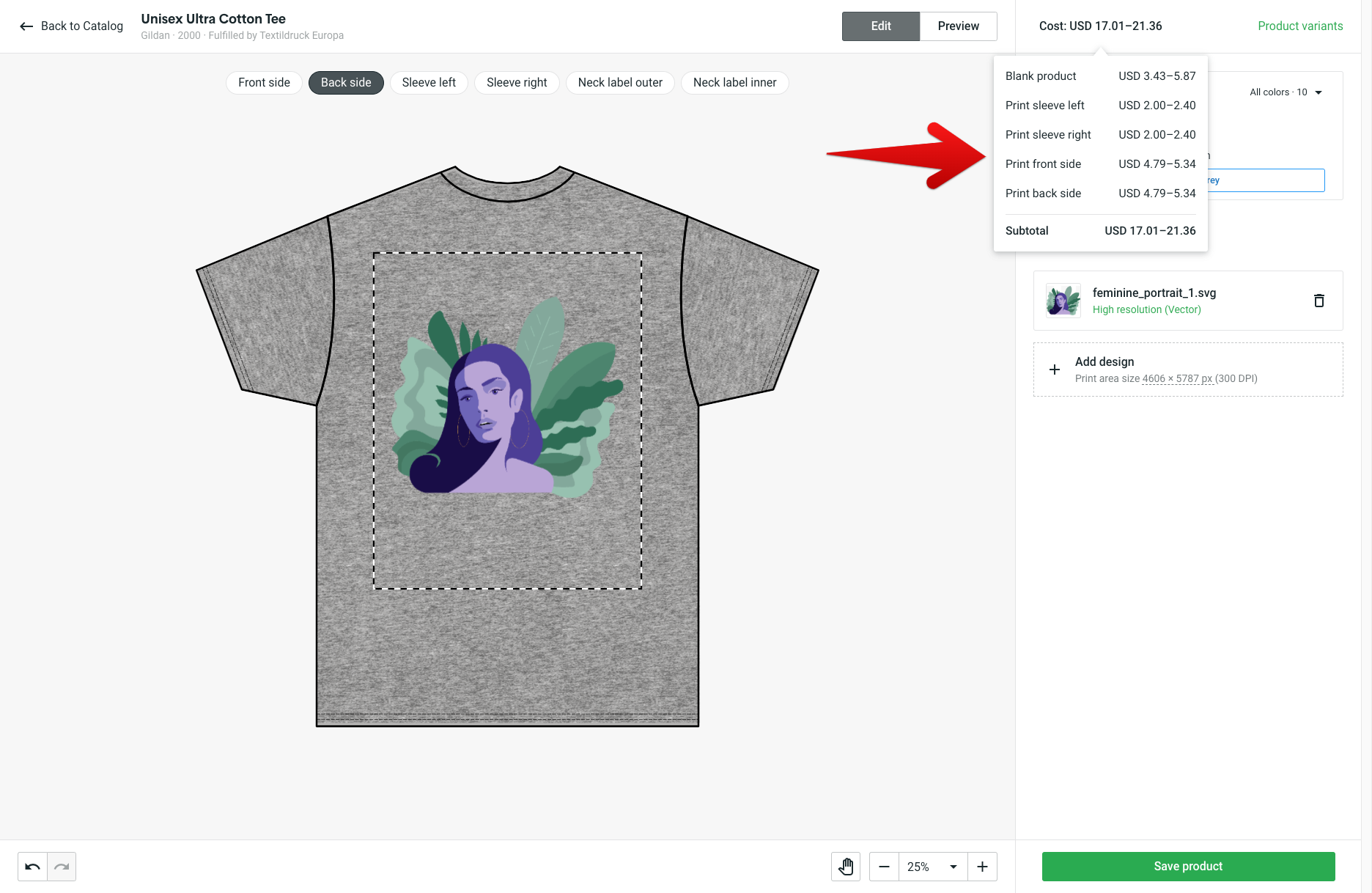 Certain colors, such as heather colors, and larger sizes of apparel may have a higher production cost. In these cases, the production cost is displayed as a range from the lowest-priced variant to the highest.
Note
The subtotal price does not include shipping costs, taxes, or the Shutterstock design fee (if applicable). These fees will be shown at the order checkout.