How do I switch an existing Etsy product to Printify?
If you're currently selling a product on Etsy that is fulfilled by another print-on-demand service and you want to switch to Printify, you can follow this workaround method. By using this method, you can retain your existing SEO ranking and customer favorites on Etsy.
Step 1: Create a product in Printify and leave it unpublished
Create a product in Printify that closely matches your current Etsy listing, including the same size and color variants. Make sure to keep the product unpublished by selecting "Save as draft".
Tip
To avoid accidentally publishing or deleting the product created for migration purposes, give it a specific title.

Step 2: Ensure that each Etsy product variant has its own SKU
In Etsy, open the product details and navigate to Variations → Edit variations. Adjust the settings as shown below to ensure that each size and/or color variant will have a separate SKU number.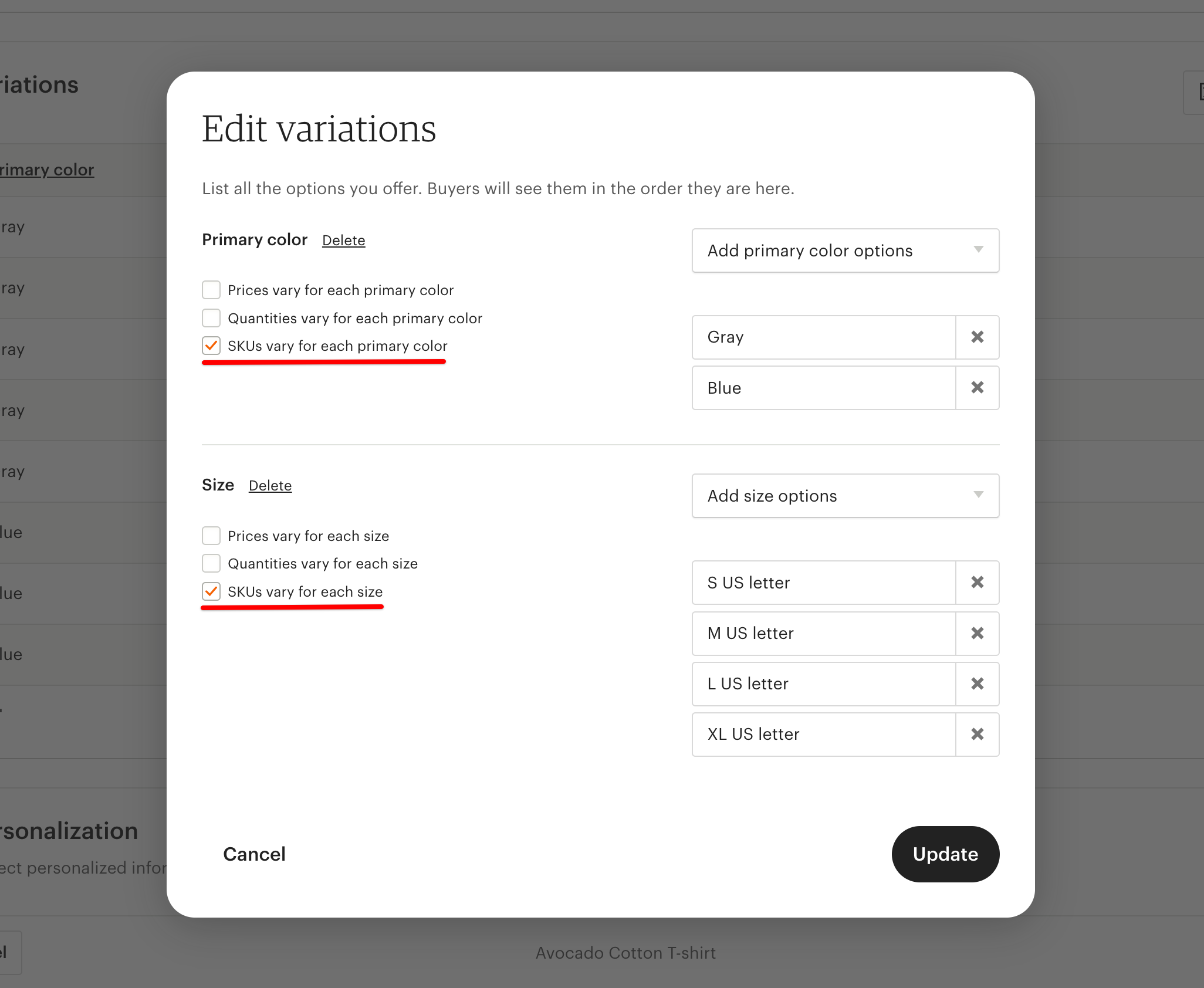 Step 3: Copy the SKU numbers and input them in Etsy
In Printify, open the product details of the unpublished product. In a separate tab, open the product details of the Etsy product. Next, copy and paste the SKU number of each variant from Printify into the respective field of the Etsy product.
After you finish, select Save as draft in Printify. Lastly, save the changes in Etsy by clicking Publish.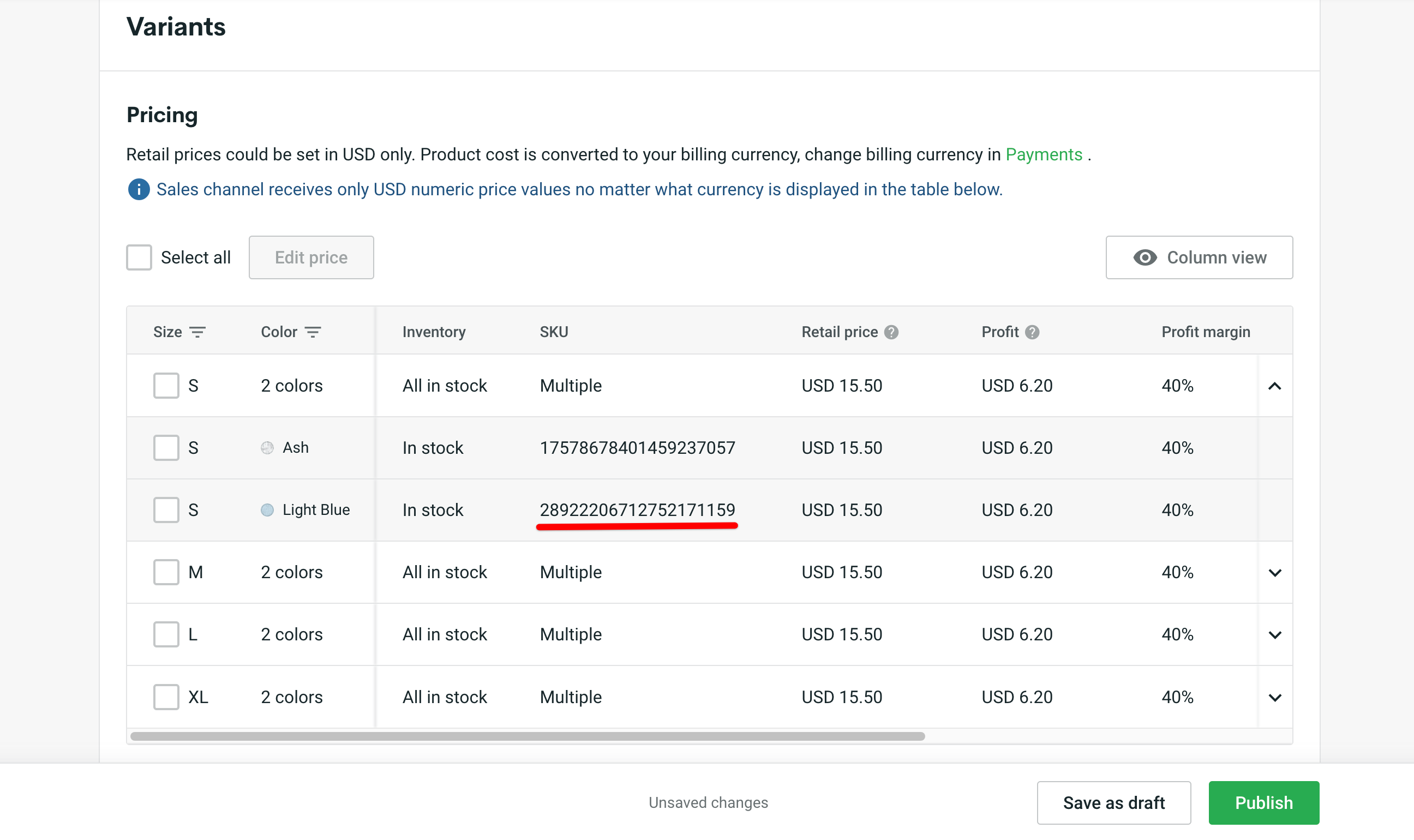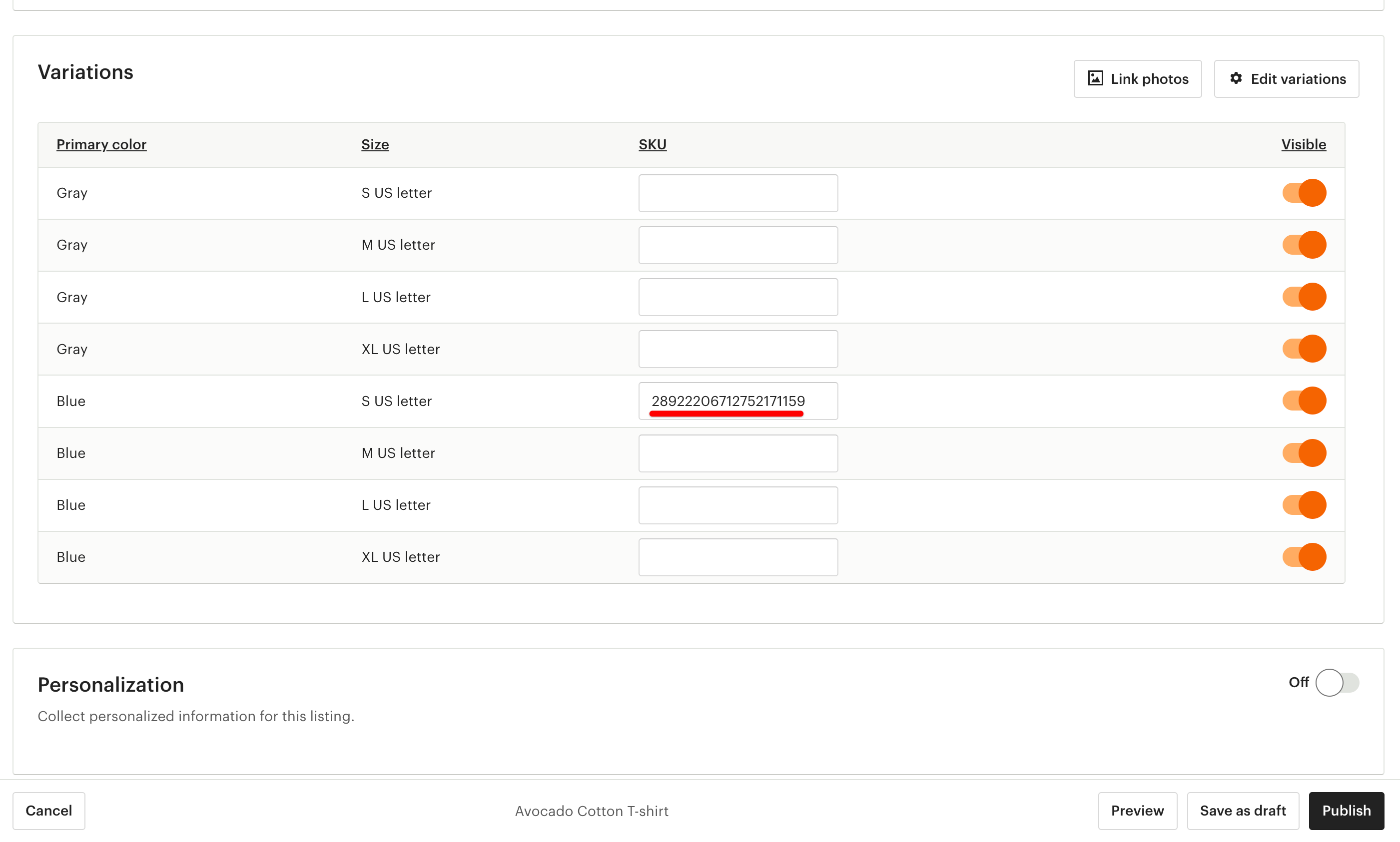 All set! From now on, whenever a customer buys your migrated Etsy product, the order will be automatically imported into the Printify orders tab and processed according to your order approval settings.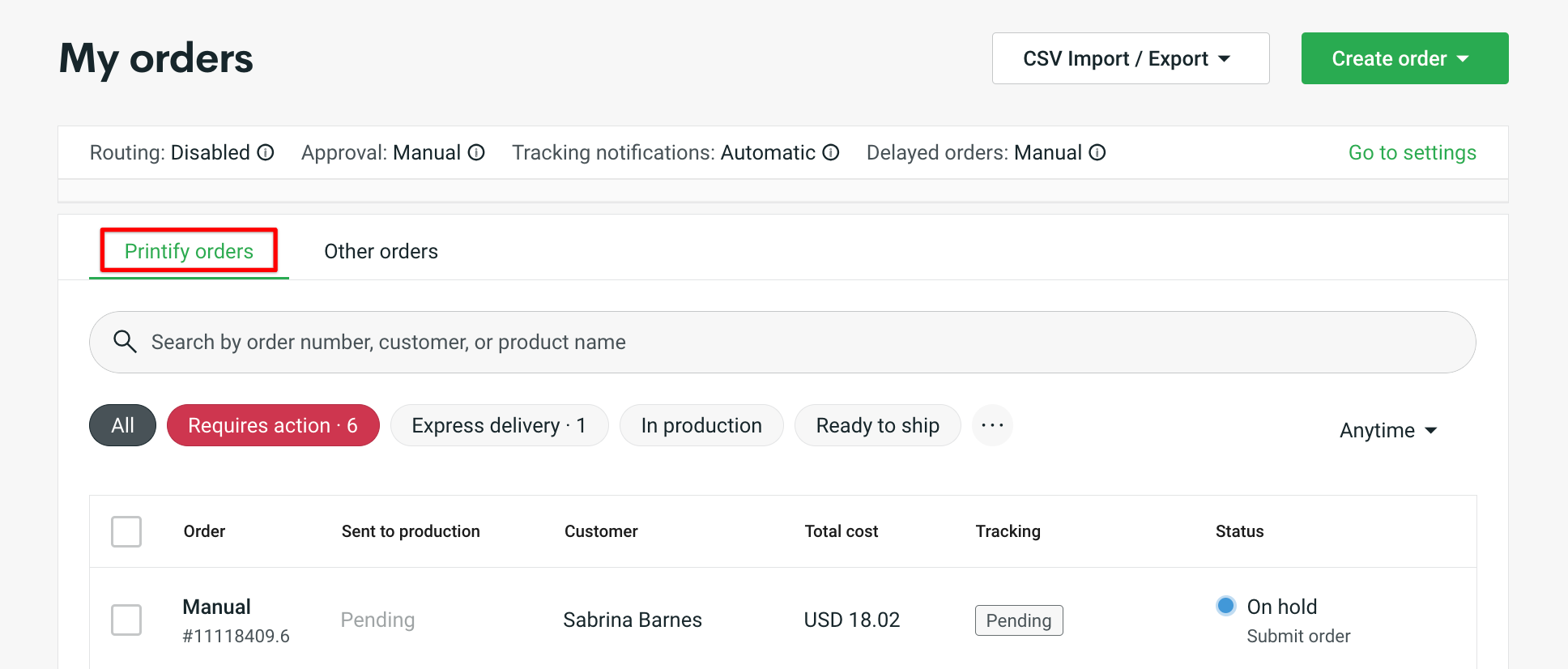 If you decide to change the design of the product at a later time, you will need to update both the Etsy product and the unpublished Printify product with the new design.
Similarly, if you add (or remove) product variants in the future, make sure to update the product in both Etsy and Printify and also copy-paste the SKU numbers of the new variants.
Note
Deleting the unpublished Printify product will unlink the product. Any subsequent orders with that product will import to the Other orders tab if it is the only product in the order. However, if there is an order consisting of multiple products, some of which are synced, the unsynced product will be omitted from the order.