How can I create a manual order with Express Delivery?
Follow the step-by-step instructions below to manually create an order for a customer using Express Delivery.
Step 1: Select products
Start by navigating to the Orders section and clicking Create order → Manual. Then, apply the "Express delivery" filter to view all products that are eligible for Express delivery. Choose a size and color from the available options.
You can add more products to the order by clicking Add product to order.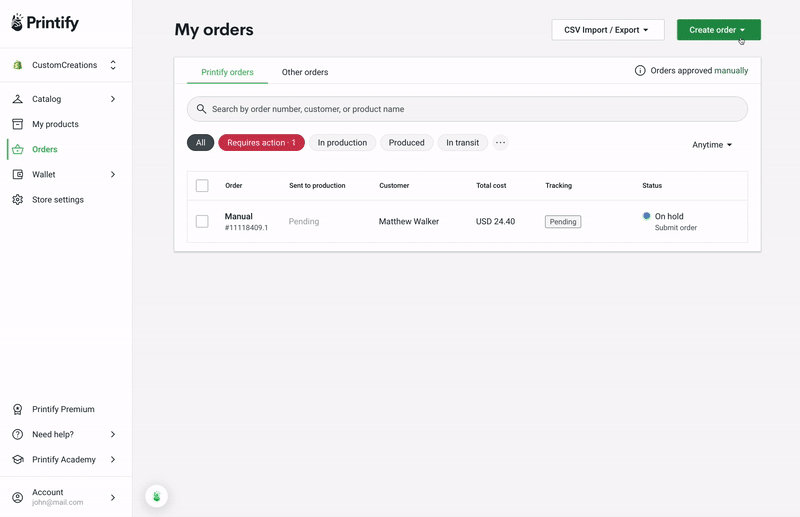 Step 2: Enter the shipping details
Next, input the shipping information of the recipient. Please keep in mind that entering a valid phone number in this step is mandatory for the 'Express' shipping method to appear in the next step.
Note
Express Delivery is available in all US states, excluding Alaska and Hawaii.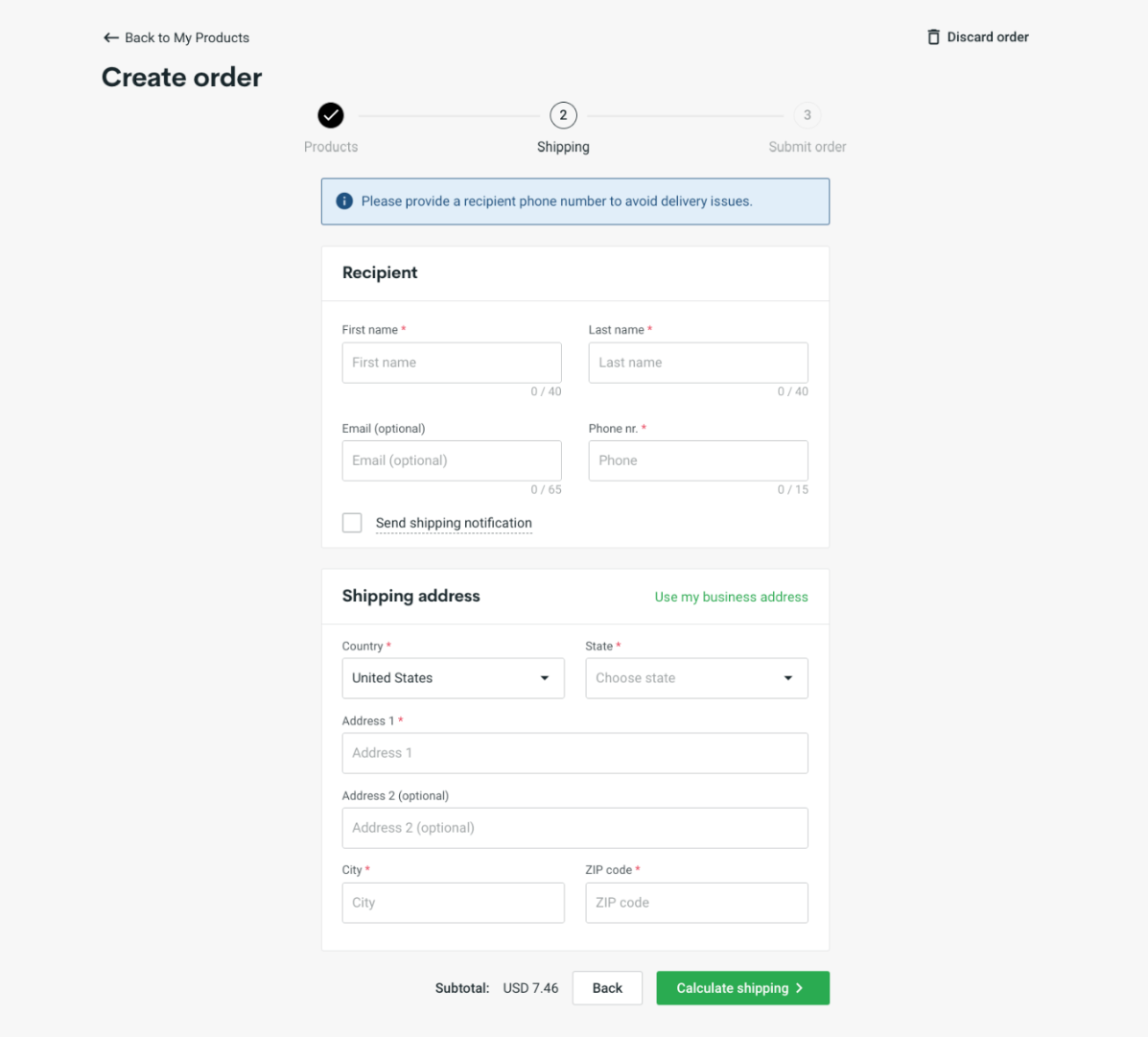 Step 3: Choose the shipping method and submit the order
During this step, you will be able to choose a shipping method and either submit the order to production immediately or save it for later. If you haven't added a payment method to your Printify account yet, you will be required to enter your payment information prior to that.
Submit: This option sends the order to production immediately. Note that due to the immediate production process for Express Delivery orders, cancellation is unlikely to be possible.
Save for later: This option keeps the order "On hold" indefinitely and allows you to send it to production at a later time by clicking Submit order.
Note
If the order contains products that use different shipping methods, it will be divided into separate orders.