How can I update the shipping rates of my products in Etsy?
If you are using the built-in Printify shipping rates (default option)
All you need to do is republish the Printify products for which shipping costs were changed.
1. To do that, navigate to "My Products" section in Printify and click on the product card.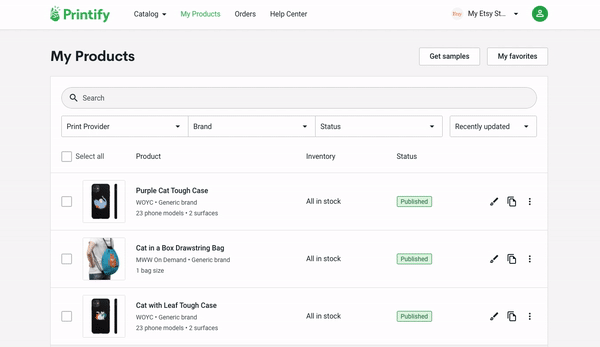 2. Next, check the box next to "Create new shipping profile" and click Publish.
Please note: If you made any changes to your products from the Etsy side, after republishing, Printify system will overwrite all changes. You may want to republish the product selectively.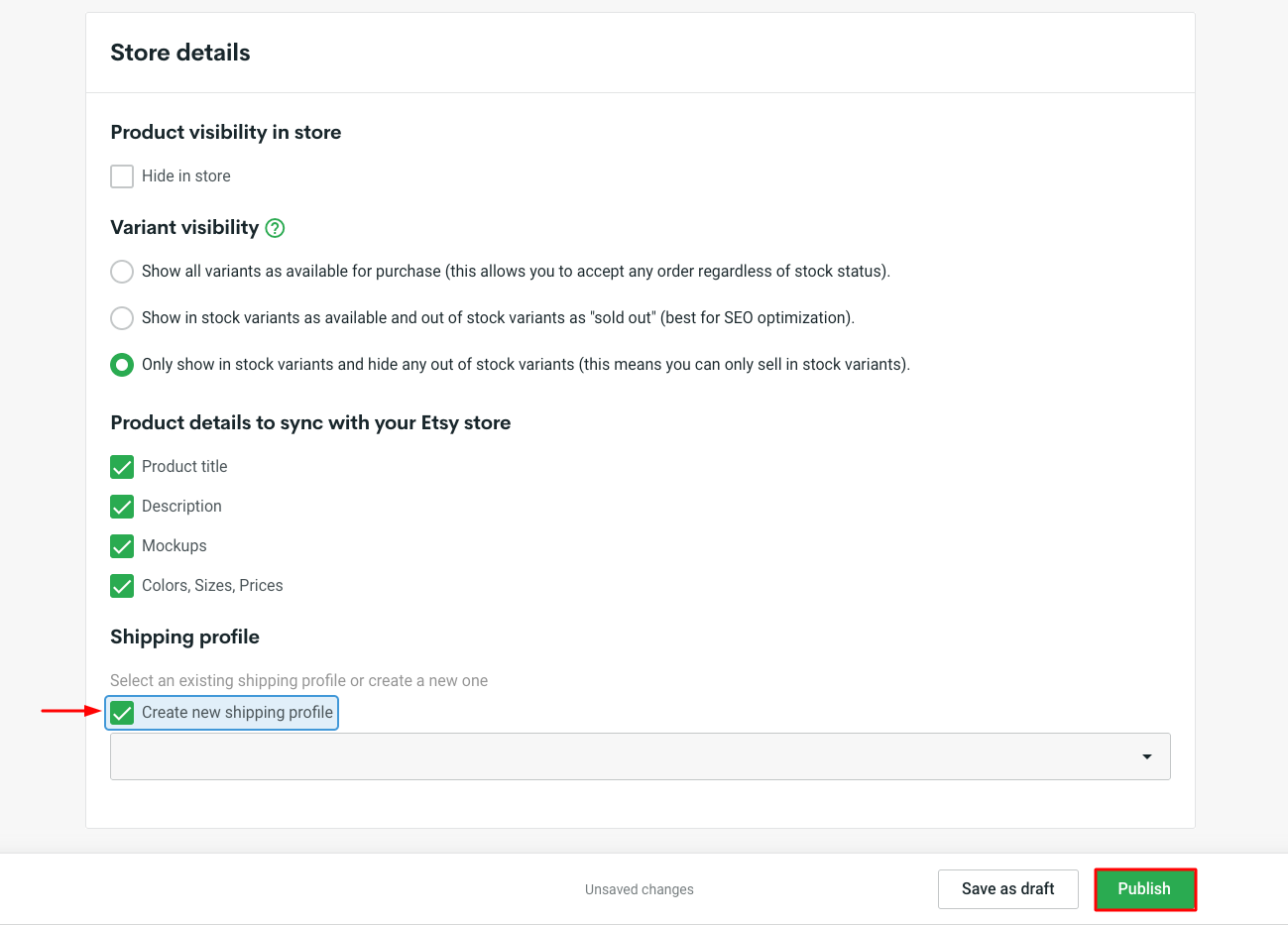 If you have custom shipping rates set up with Etsy
Navigate to your "Shop Manager" in Etsy and choose "Listings".
Choose the product that you want to edit and click on the gear icon → "Edit".
Scroll down to the shipping section of the listing and click "Edit" next to the current shipping profile of the product.
Make the necessary changes and click Save profile

, followed by

Publish

.