What should I do if the order payment didn't go through?
Retry sending the order to production
Click Retry next to the order in case the previous attempt was affected by a temporary glitch.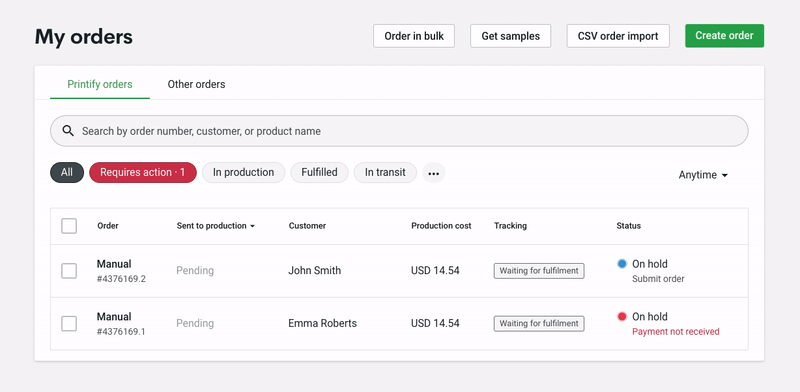 Check if a payment method has been added
Navigate to the Payments section of your Printify account to check if you've added a payment method or topped up your balance.
Check if there are enough funds available on the card (or in your Printify balance)
If you're positive that a card has been added to your Printify account, or if you see that you have funds in your Printify balance, check whether there are enough funds available to cover the total cost of the order (product price plus shipping cost).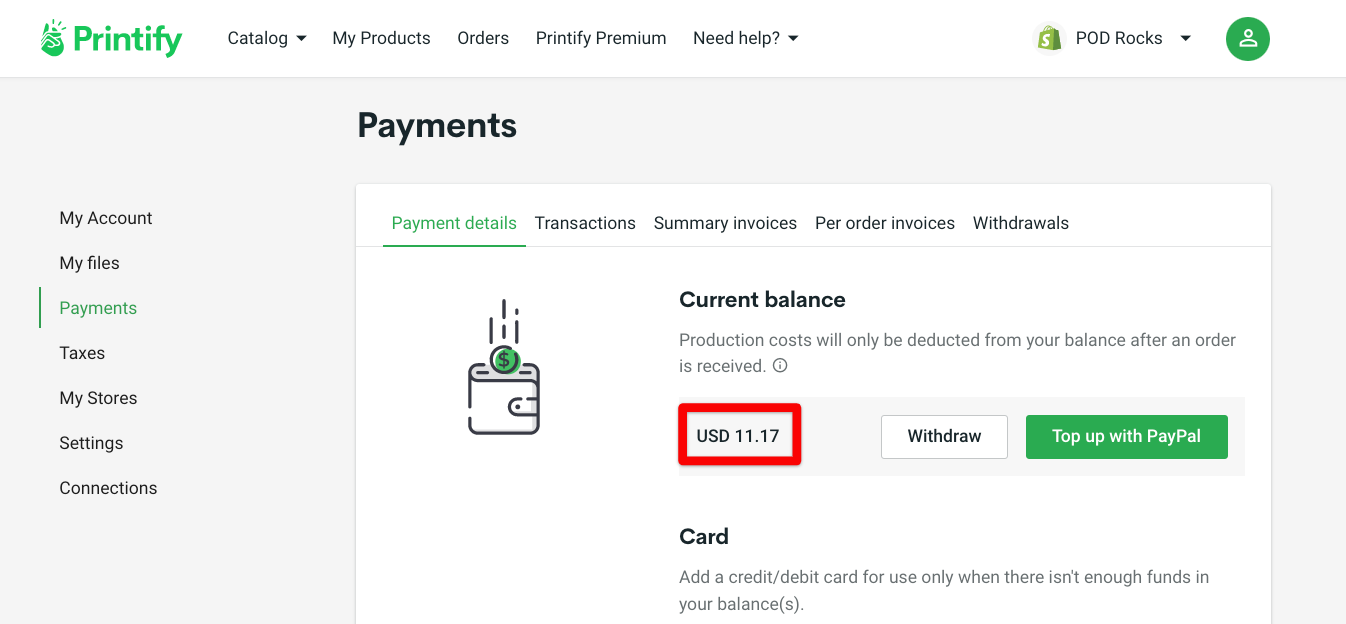 If yes, go over this list for any other possible reasons for failure, or reach out to your bank for more information. In the meantime, you may want to try using an alternative card.