How can I submit my VAT IDs to Printify?
Note
If you have several VAT ID numbers in Europe, please make sure to submit all of them to Printify.
1. Navigate to Wallet → Taxes → EU, Norway and UK tab in your Printify account. There you will be presented with the VAT ID submission form.
2. Before you proceed, double-check your business information to make sure it's accurate. Click Edit in my account to make adjustments, if needed. Note that if you make changes to the business information at a later date, the previously submitted VAT IDs are automatically invalidated.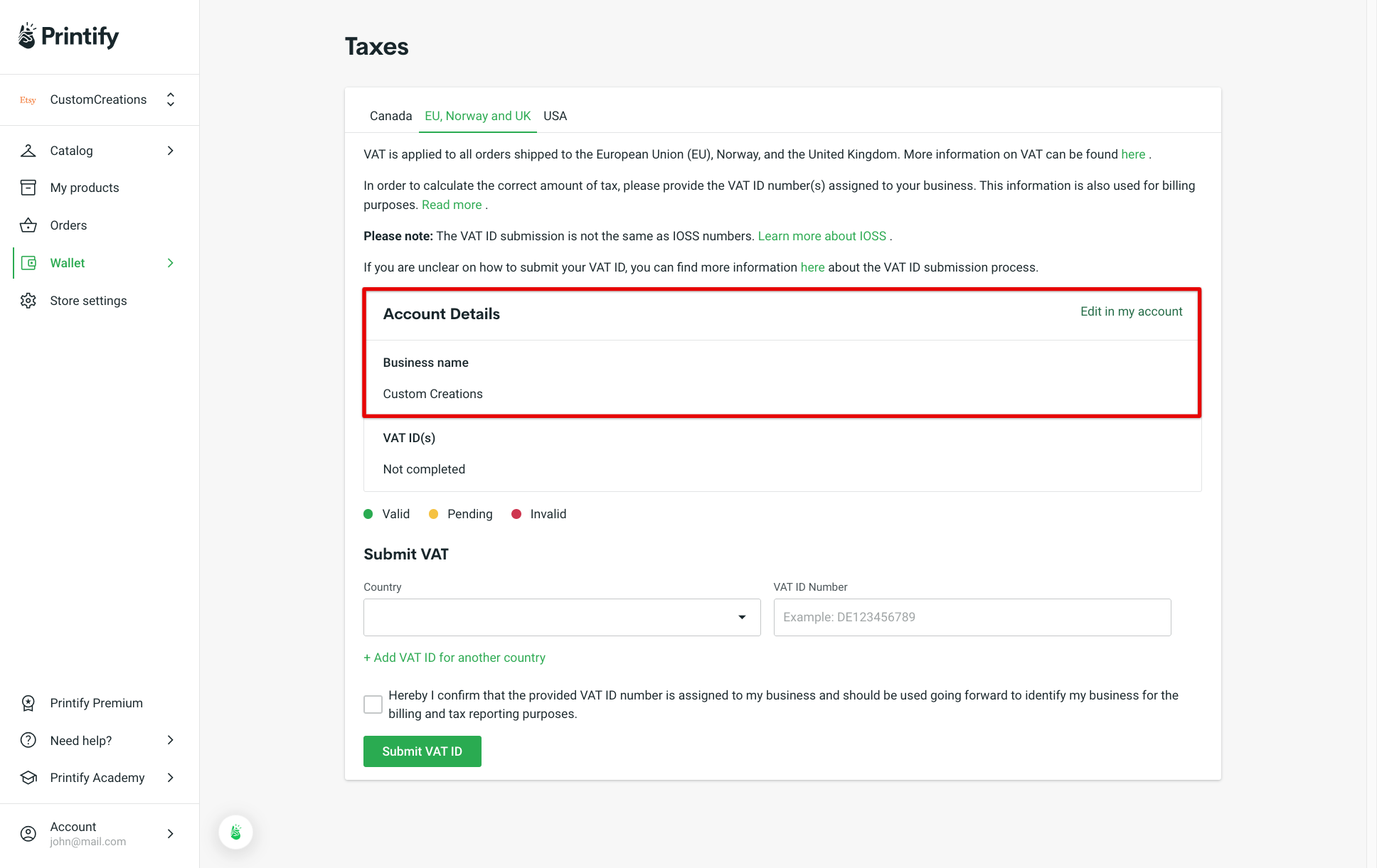 3. Select the VAT ID issuer country and input your VAT ID number. If you have multiple VAT IDs, you can submit them all at once. In case the VAT ID can't be submitted, check the ID number for typos.
Note that it is not possible to submit your IOSS ID number to Printify. Read more about IOSS here.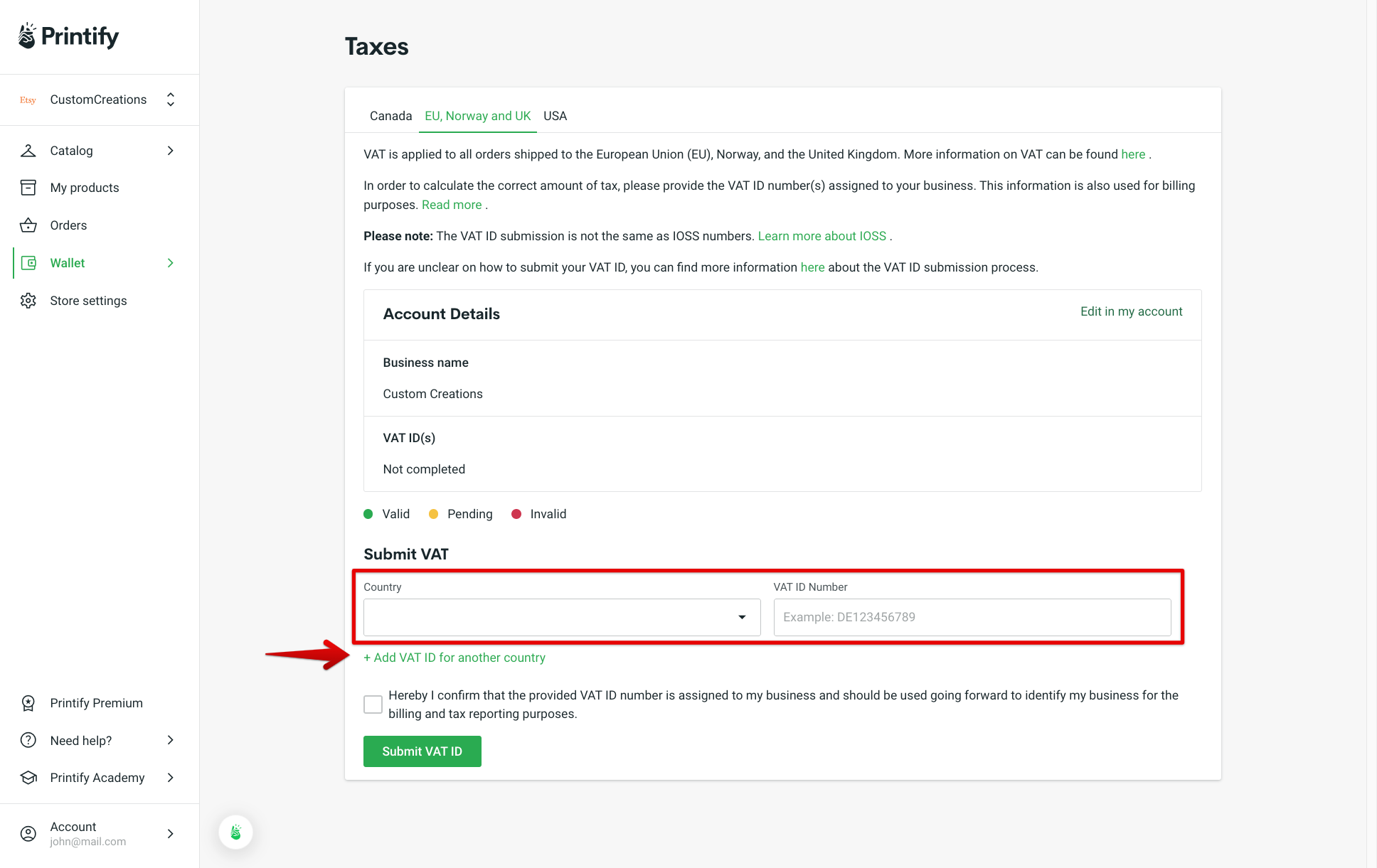 4. Double-check your information, check the box and click Submit VAT ID. Please note that the VAT ID validation process may take a while.
In case there's a mismatch between your provided business information and the submitted VAT ID number, our team will reach out to you regarding the next steps.