How can I set up a custom return address for my orders?
1. Click on the green icon, top right, and select My stores from the dropdown menu, followed by Settings.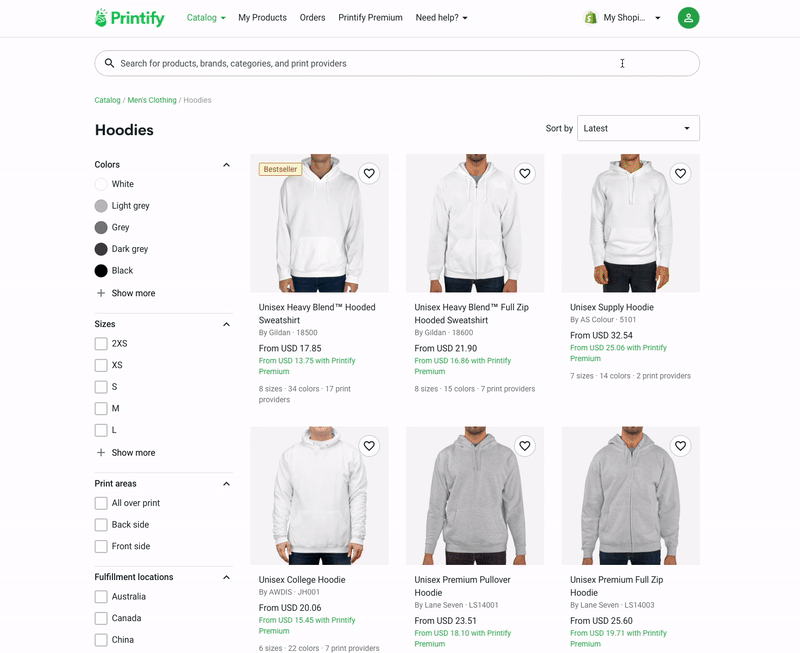 2. Next, click on Ship from address on the left-hand-side menu, and edit the settings you wish to appear on the shipping label.
A custom return address has to be set up for each store separately.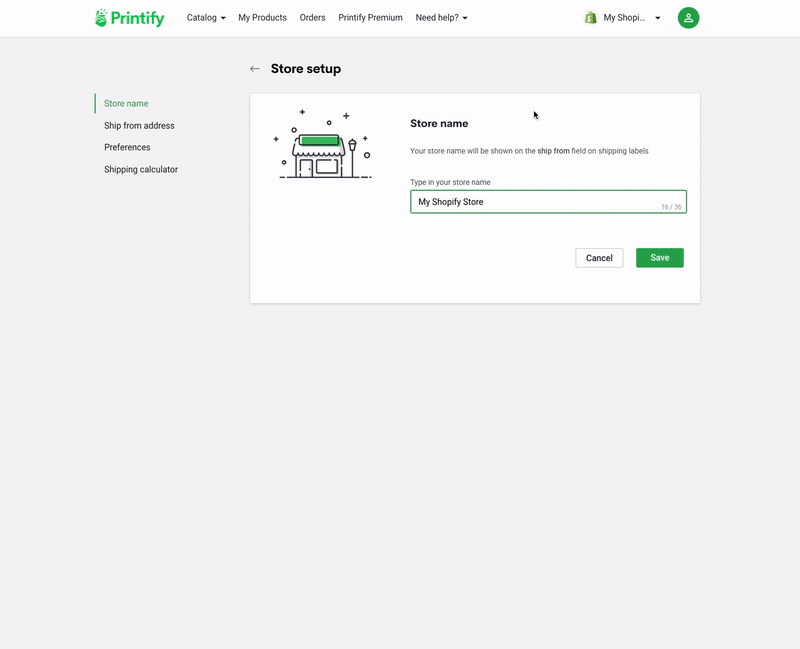 Please note: A custom return address will be used only if the order is being fulfilled in the same country as where the custom address is, and if the chosen print provider offers this option.
If you're using a custom return address, you will need to handle your returns.