How do I set up shipping with BigCommerce?
While there are more than just 2 options available, we recommend using one of the two approaches that are described below when selling Printify products.
In this article:
Free shipping
This will be a suitable option for you if you expect most of your customers to be in one area or country (for example, in the USA).
The idea is to include each shipping cost within the retail price of your product. In other words, your products will appear to have "Free Shipping"; however, the shipping price will be included in the final amount the customer will be paying.
Note
In Printify, you will still be charged with
shipping costs
as usual. Using this method, you are charging the customer with the shipping cost already included in the retail price.
Due to the vast differences in the shipping rates for different destinations, we'd recommend disabling all other destinations in your BigCommerce store shipping settings. Please note that this means that those customers won't be able to check out in your store.


Weight-based rates
Using this method, you can set up weight-based flat rates. We recommend this option only if you're planning to sell just one product type (like t-shirts).
If you will be selling a mixture of different products (t-shirts, phone cases, mugs etc.), we recommend using the "Free shipping" option instead.
How to set it up
1. Navigate to Settings → Shipping → Checkout Shipping Options in your BigCommerce dashboard.
2. Set up shipping rules for the country that you'd like to have weight-based rates by clicking Configure next to the country.

3. Next, turn on the Ship by Weight option. Let's say you want to sell t-shirts from Awkward Styles, which means that shipping rate for a single shirt is USD 4.80 (within the USA), and USD 2 for each additional shirt. If you'd like to use more than one Print Provider, we recommend using the average shipping rate for the first item and additional item rates.
We'll be assigning a weight of 0.5 lbs to a single shirt. Input the range values as shown below and click Done to save the changes.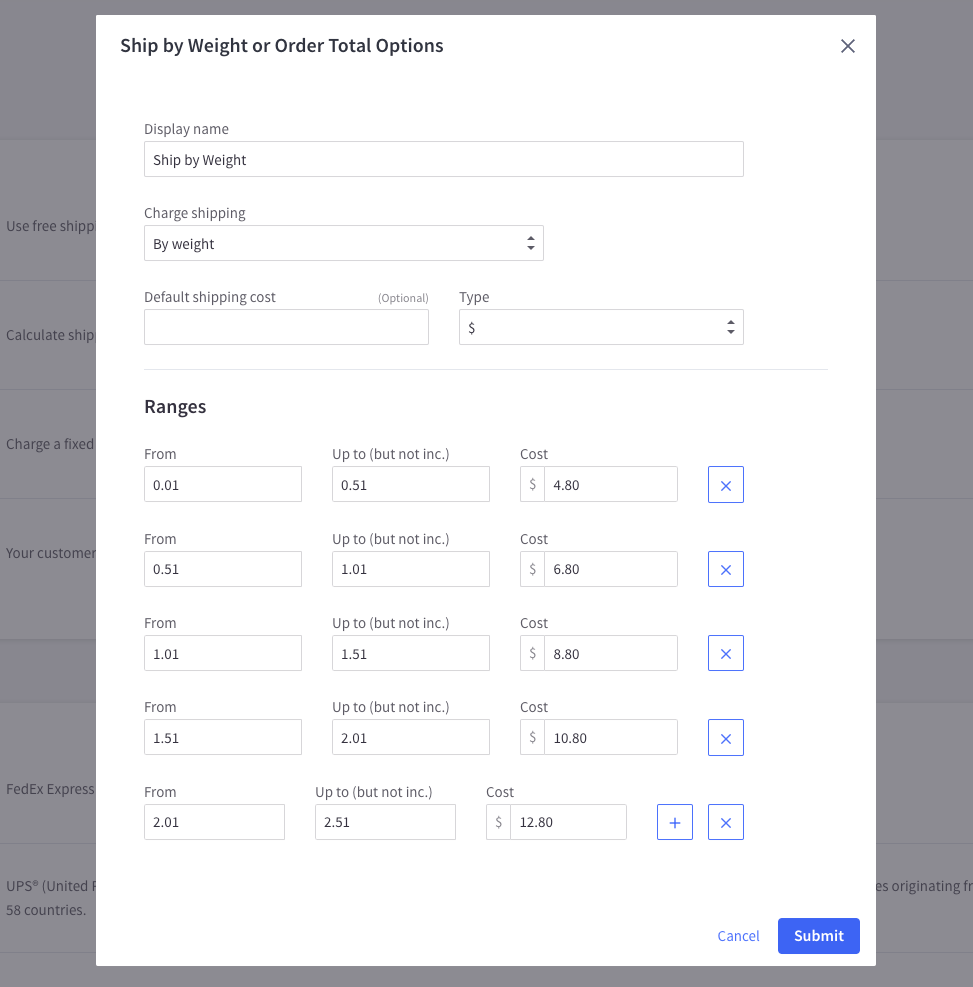 4. Do the same for the other shipping zones. Typically, merchants will add at least 3 shipping zones: Domestic (USA), Canada, Rest of the World (International).
5. Next, edit the weight of your products so that it matches the shipping rules you've just set up (i.e., t-shirt weight = 0.5 lbs).
6. Then scroll down to Shipping Details and make sure the Free Shipping box is unchecked. Save your settings.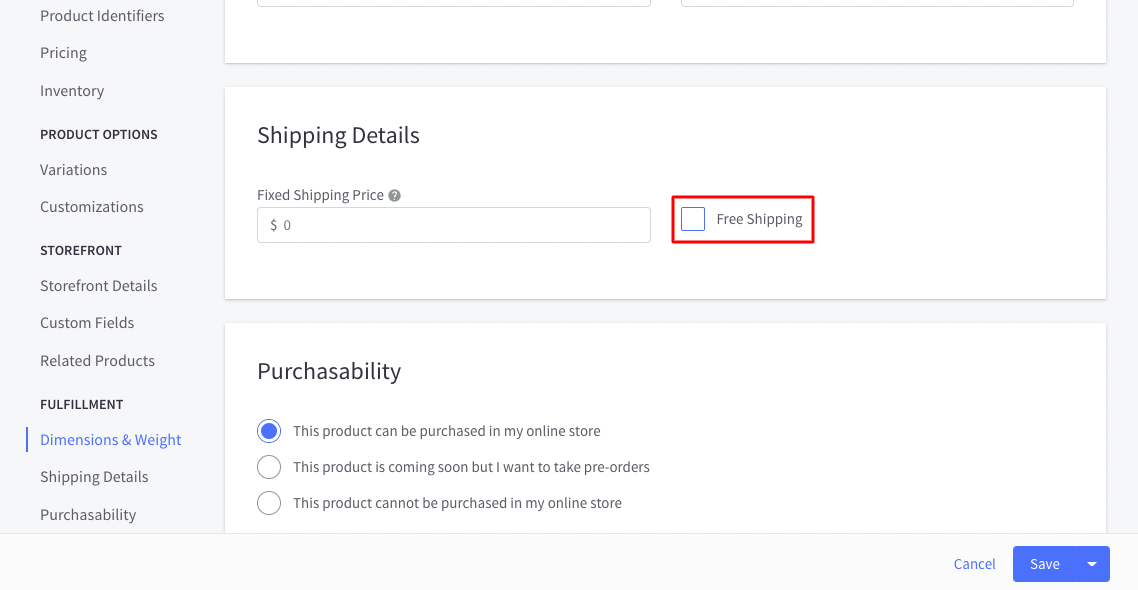 7. As the final step, log out of BigCommerce, navigate to your storefront and test the rates by putting some products in the shopping cart.
Need some extra help with your shipping setup? Get in touch with our team by clicking on the chat bubble.