Why can't I publish my products to Etsy?
You need to renew your Etsy connection token
Your Etsy connection token will expire if you've changed your Etsy account password. To re-establish your store connection to Printify, click Renew token, and you'll be directed to log in to your Etsy account. Any previously published products won't be affected in any way.

Note
If you have connected several Etsy stores to Printify, please make sure you are signing in to the same store that had the token issue.
You've selected a shipping profile that uses calculated prices
Currently, our Etsy integration only supports shipping profiles with fixed prices. Shipping profiles with calculated prices are not supported. To proceed with publishing your products, please select a shipping profile with fixed prices or check the Create new shipping profile box in Printify to allow a new one to be created for you.

Your Etsy store is not active yet
If you're having issues with publishing your products to Etsy, it is very likely that you haven't completed all the required Etsy store set up steps, so your Etsy store is not active yet.
To fix that, we recommend completing the Etsy store setup steps and retrying product publishing in Printify.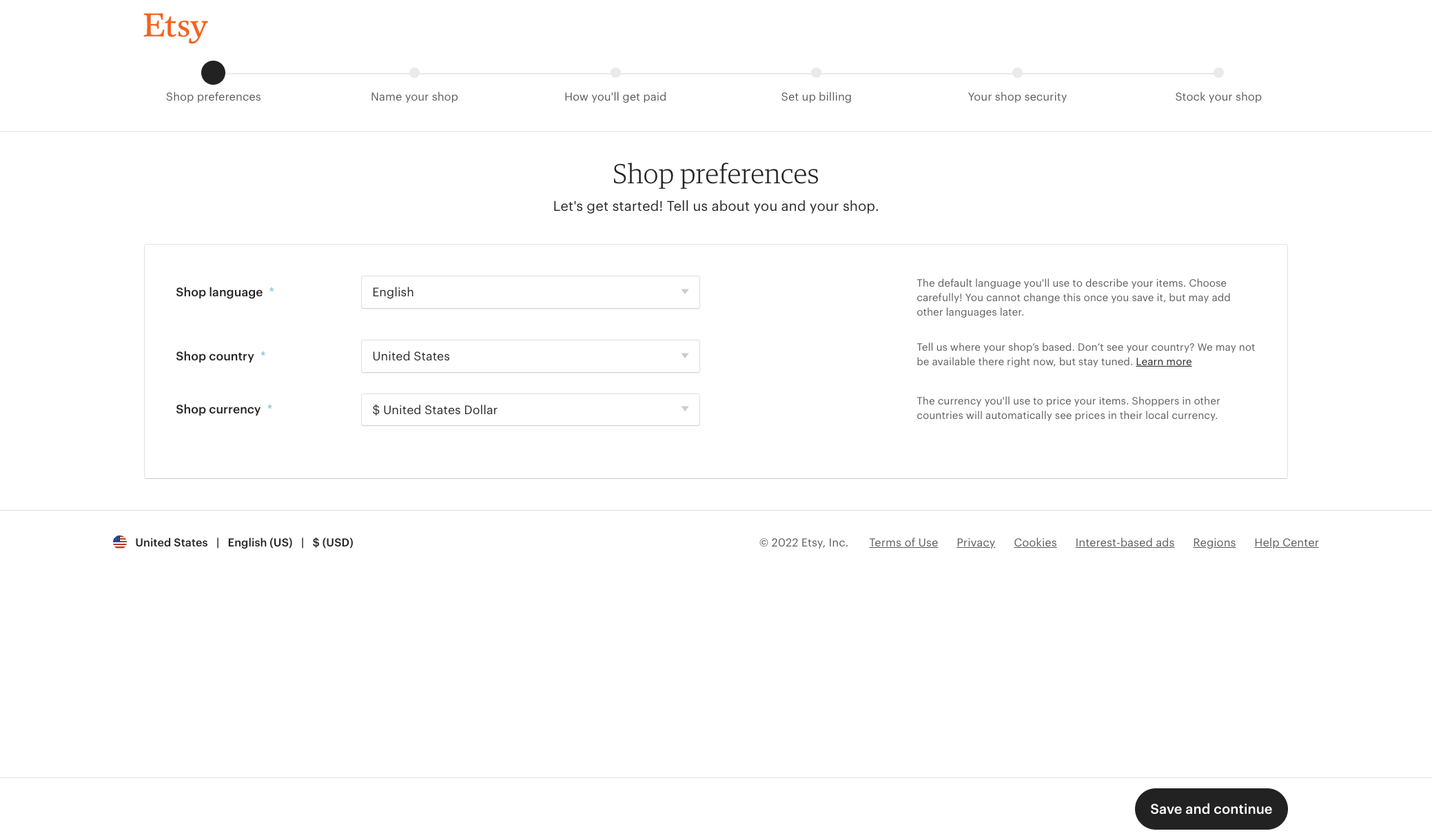 All the following steps need to be completed to have a fully functional Etsy store:
You have set your store preferences (Etsy store name, country, currency)

You have completed the ID verification process on Etsy

You have added your payment information in Etsy (how you'll get paid)

You have set up billing (how you'll pay the Etsy listing fees)

You have created at least one product listing in Etsy (which can be deleted later on)

You have set up two-factor authentication for your Etsy account (which can be turned off later on)
Your Etsy listing has been deactivated
Publishing will fail if a previously published Etsy product listing has been deactivated by Etsy. This can occur due to a variety of reasons. Typically, it is due to a violation of Etsy policies, such as copyright infringement, inappropriate content, misleading listing, etc. Etsy will send you an email explaining why your listing was removed.
Need more help? Get in touch with our Support team by clicking on the chat bubble.