How can I integrate my eBay US store?
Use our thorough eBay onboarding guide for a smooth and simple setup and manage your store hassle-free with Printify.
To access the onboarding guide, go to My Stores in your Printify account, click Add a new store, then select the eBay US option.
Note
Each completed onboarding step will automatically be saved, allowing you to continue the process at a later time. Please note that it won't be possible to edit the previous steps once completed.
Step 1: Create your store
To start, create and name a new store to connect with Printify. You can also connect an existing store.
Your store name will be shown on the "ship from" field on shipping labels and can be changed at any time in your store settings.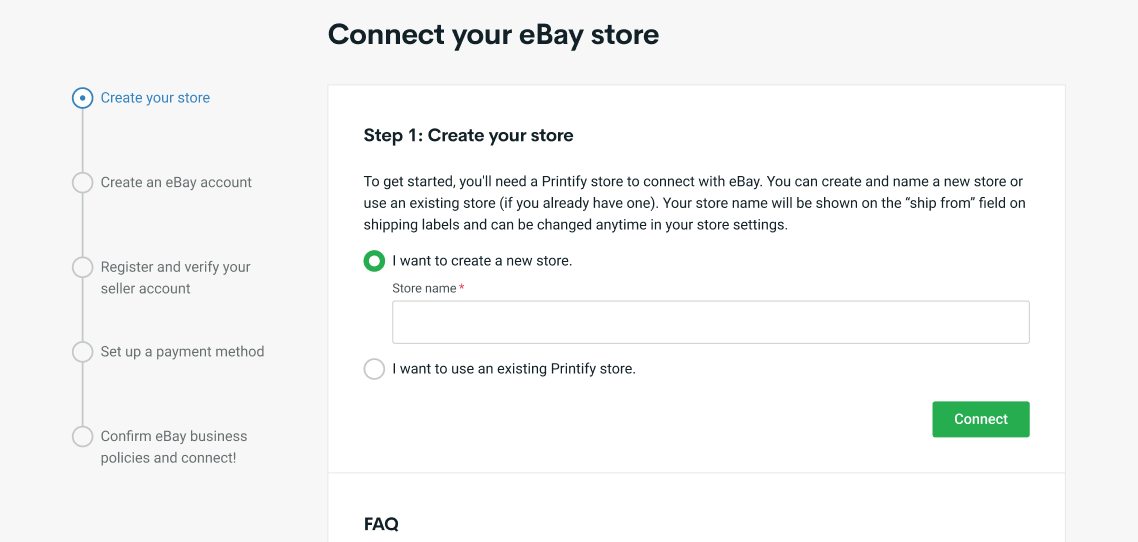 Step 2: Create an eBay account
You'll need to have your own eBay account (either a Personal account or a Business account). Click here to create an eBay account.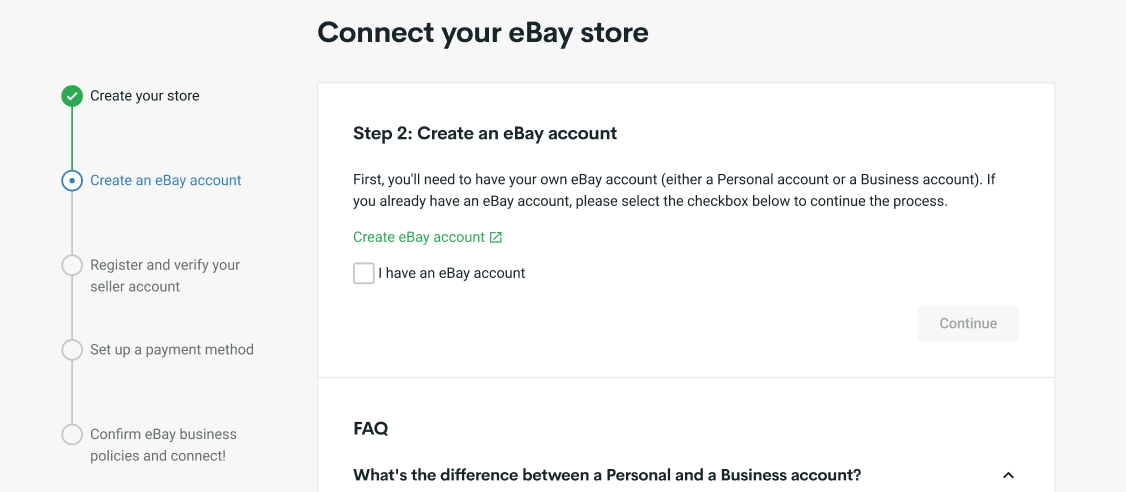 If you already have an eBay account, please check the box to continue the process. You will be directed to eBay and need to log in to your eBay account and grant application access to Printify.

Step 3: Register and verify your seller account
Now that you have an eBay account, you'll need to register for a seller account.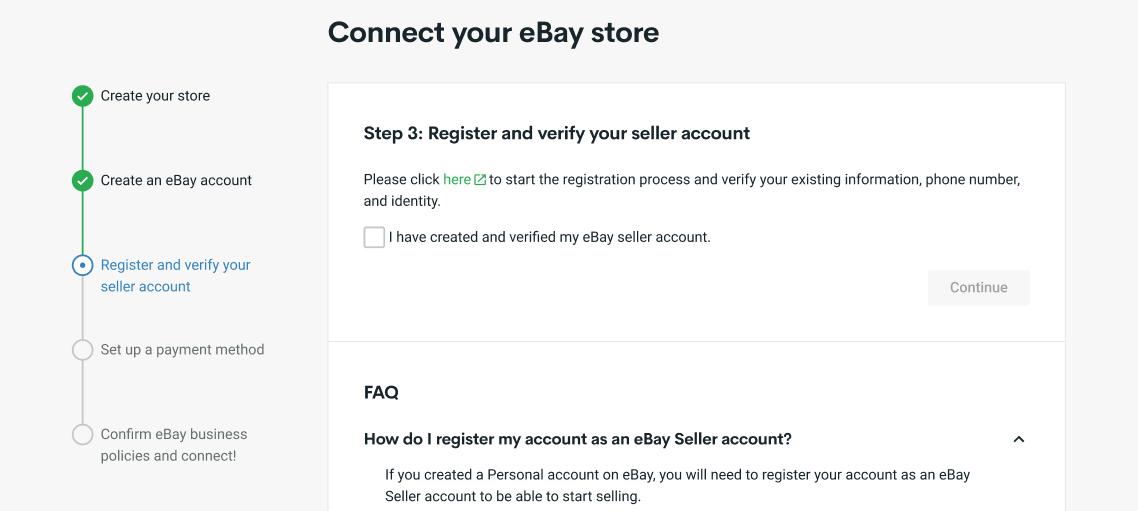 Please click here to start the registration process and verify your existing information, phone number, and identity. You can also optionally add your bank account.
Note
Make sure to complete all steps of the verification process on eBay.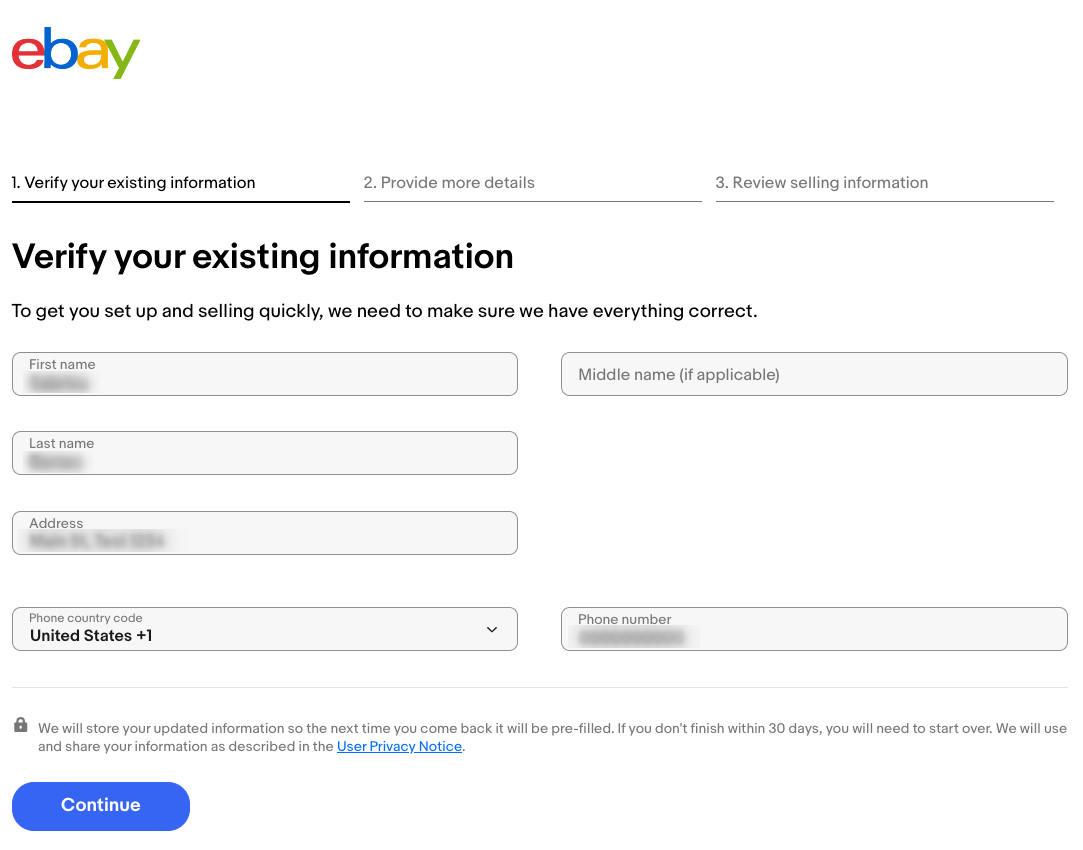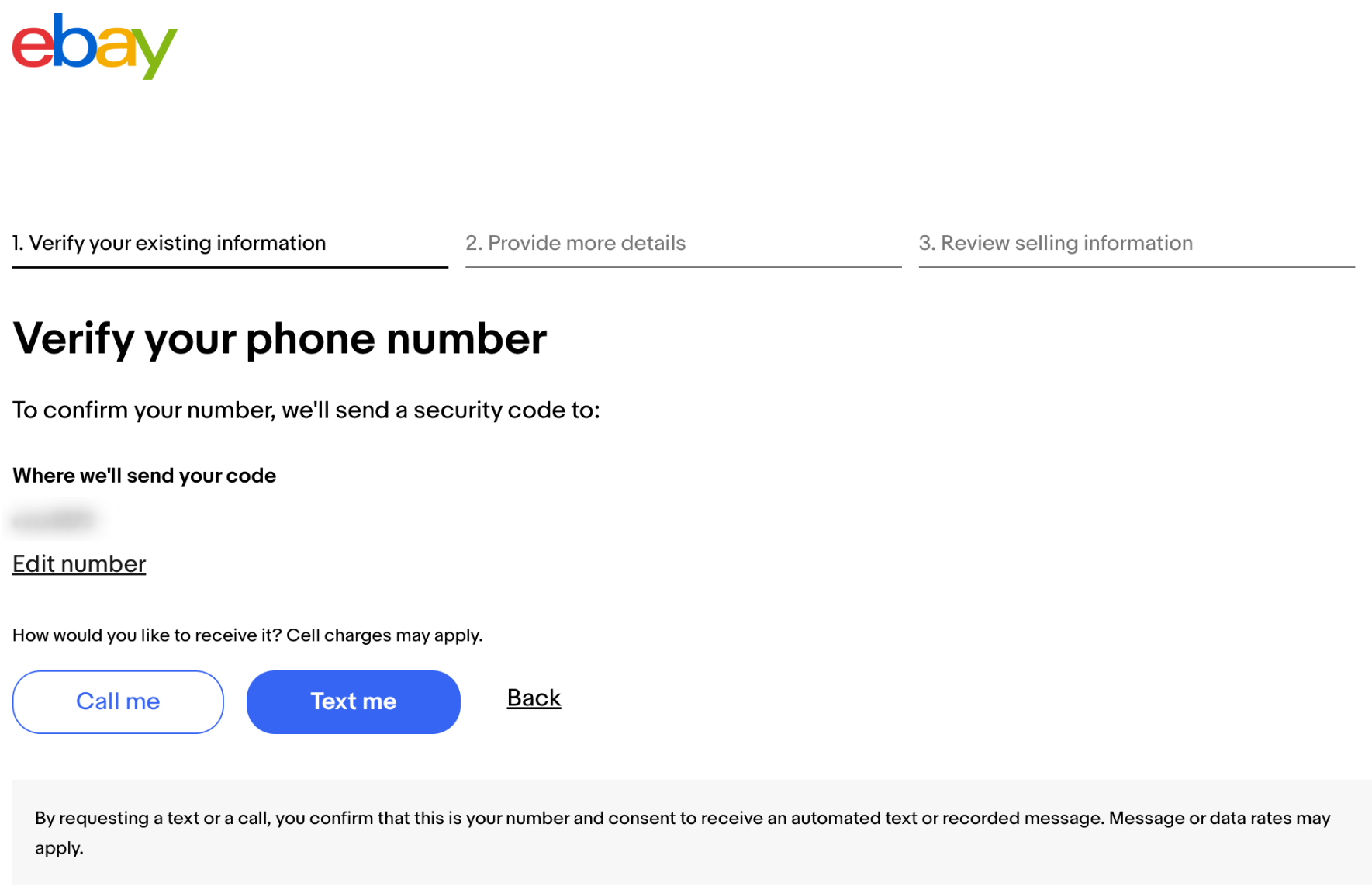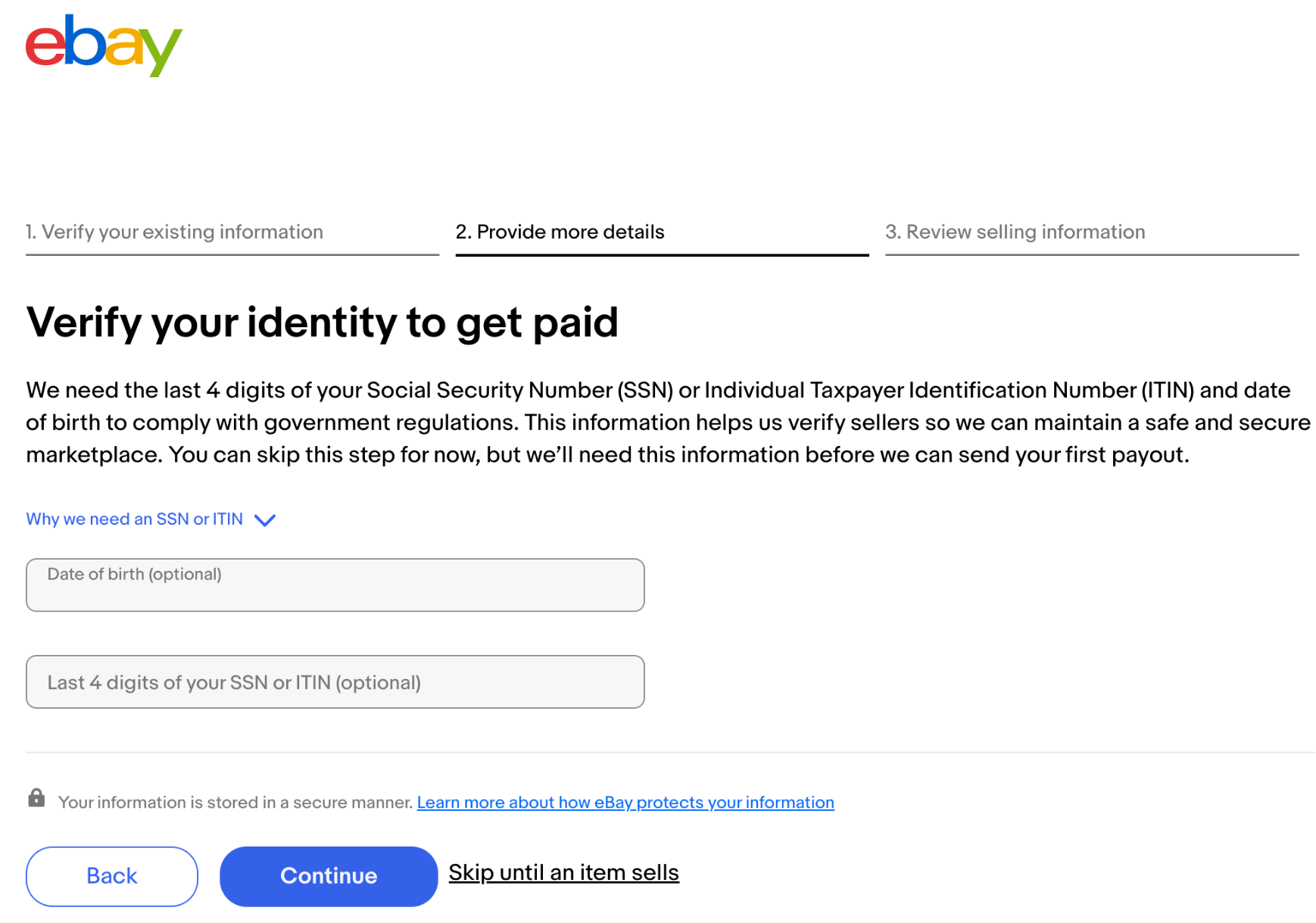 Step 4: Set up a payment method
Please go to your eBay account, then to "Payment" and add a payment method for selling fees.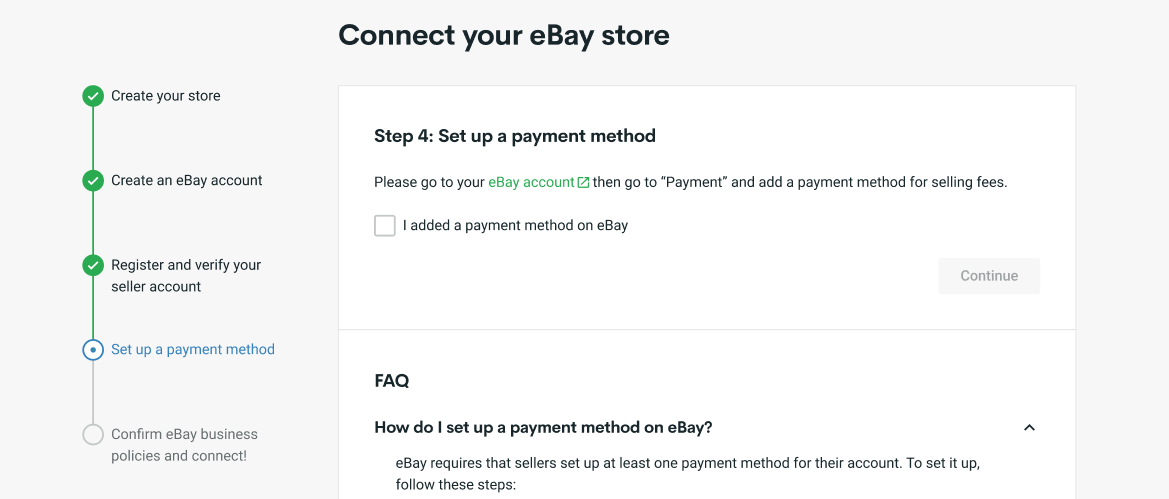 Step 5: Confirm eBay business policies and connect!
We've automatically enabled the mandatory eBay business policies required to connect your store. To continue selling with eBay, it's important that you don't opt out of these policies in the future.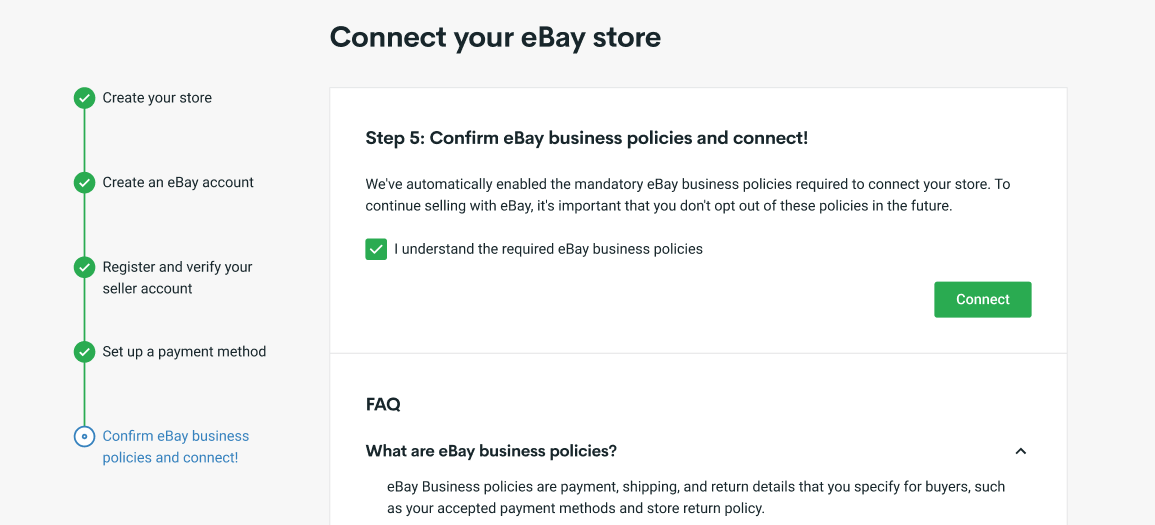 At this point, your eBay store should be successfully connected. The shipping rates will be automatically assigned to Printify products. To learn more about shipping, please visit this article.