How can I import orders with unsynced products into Printify?
You can manually import your store orders into Printify for fulfillment, even if they do not contain linked Printify products. These orders can be found in your Other orders tab. An order will also end up in this tab if the associated Printify product SKU number has been manually edited on the sales channel side, and therefore, isn't recognized by our system.
This feature will be useful for merchants who:
Are migrating from other print-on-demand platforms
Sell on Etsy and don't want to recreate their products to retain existing SEO rankings and customer "Favorites"
Offer personalized products
Offer product bundles
Note
If you're selling on Etsy or eBay, please note that orders imported from the Other orders tab will be exempt from sales tax in Printify, as it will have already been charged at the marketplace level.
You can either watch our video or follow the steps described below.
Step 1: Locate the order in your Printify account
Go to your Other orders tab, located next to Printify orders. Here, you'll find all the orders received in your store that don't contain any linked Printify products. Click on the order you want to import.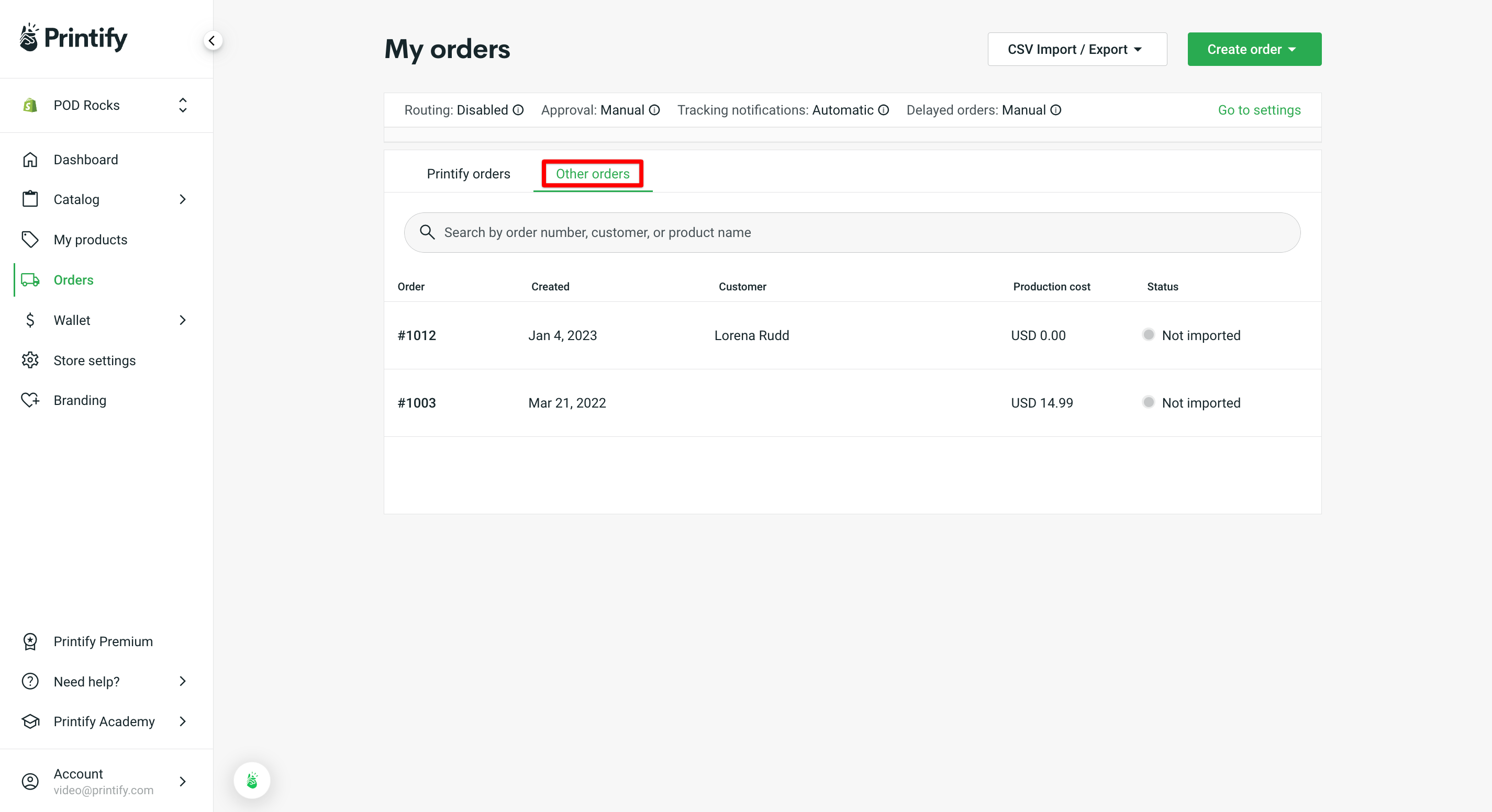 Step 2: Select a matching Printify product
Now, link the ordered product to a Printify product. Click Select product, then select the Catalog tab to choose the product and Print Provider. Alternatively, you can link it to an already created unpublished product from your My products list.
Note
Take extra care when selecting the right product in this step. Ensure the product, its color, and size match the order.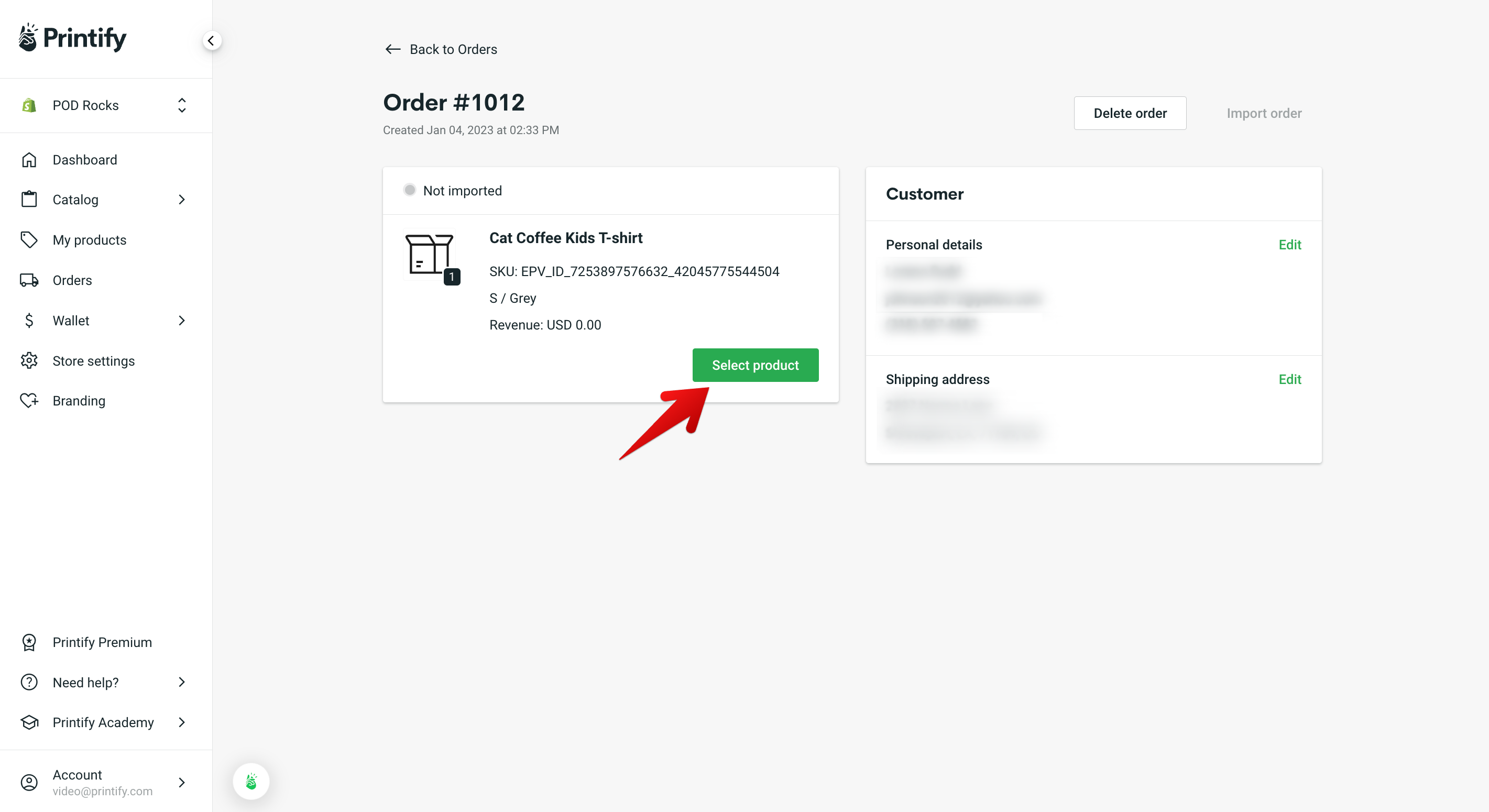 If you want to keep this product variant linked for future use, tick the box next to "Automatically import orders with this product variant." This will ensure the same product variant will automatically go into production the next time it is ordered.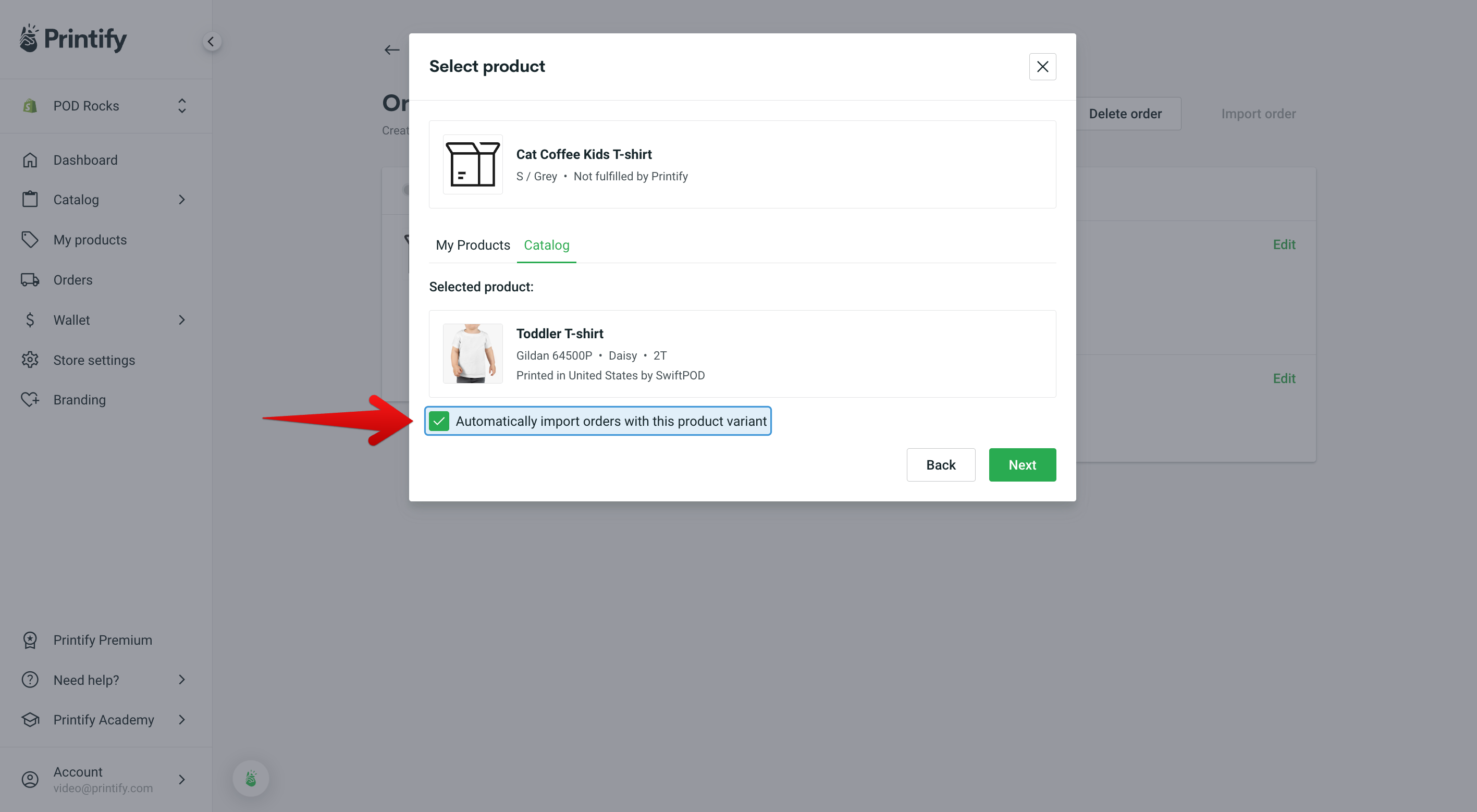 Step 3: Upload your design
If you've chosen to create a product from scratch, you'll be directed to our Mockup Generator. Upload your design, adjust its size and placement, and then click Save product to move to the next step.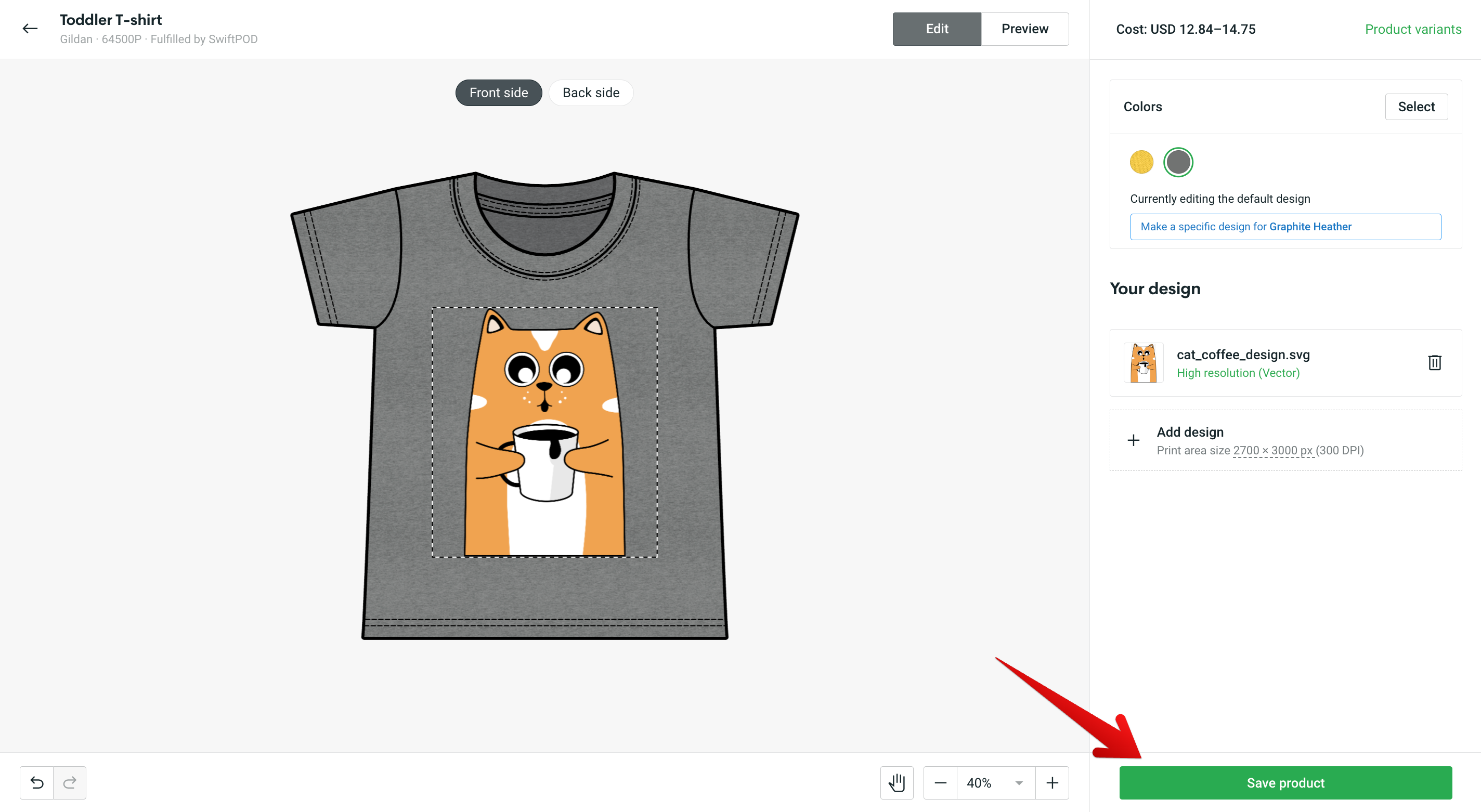 Step 4: Import the order and send it to production
Lastly, click Import order. Your imported order will now appear in the Printify orders tab. To send it to production, click the Submit order button.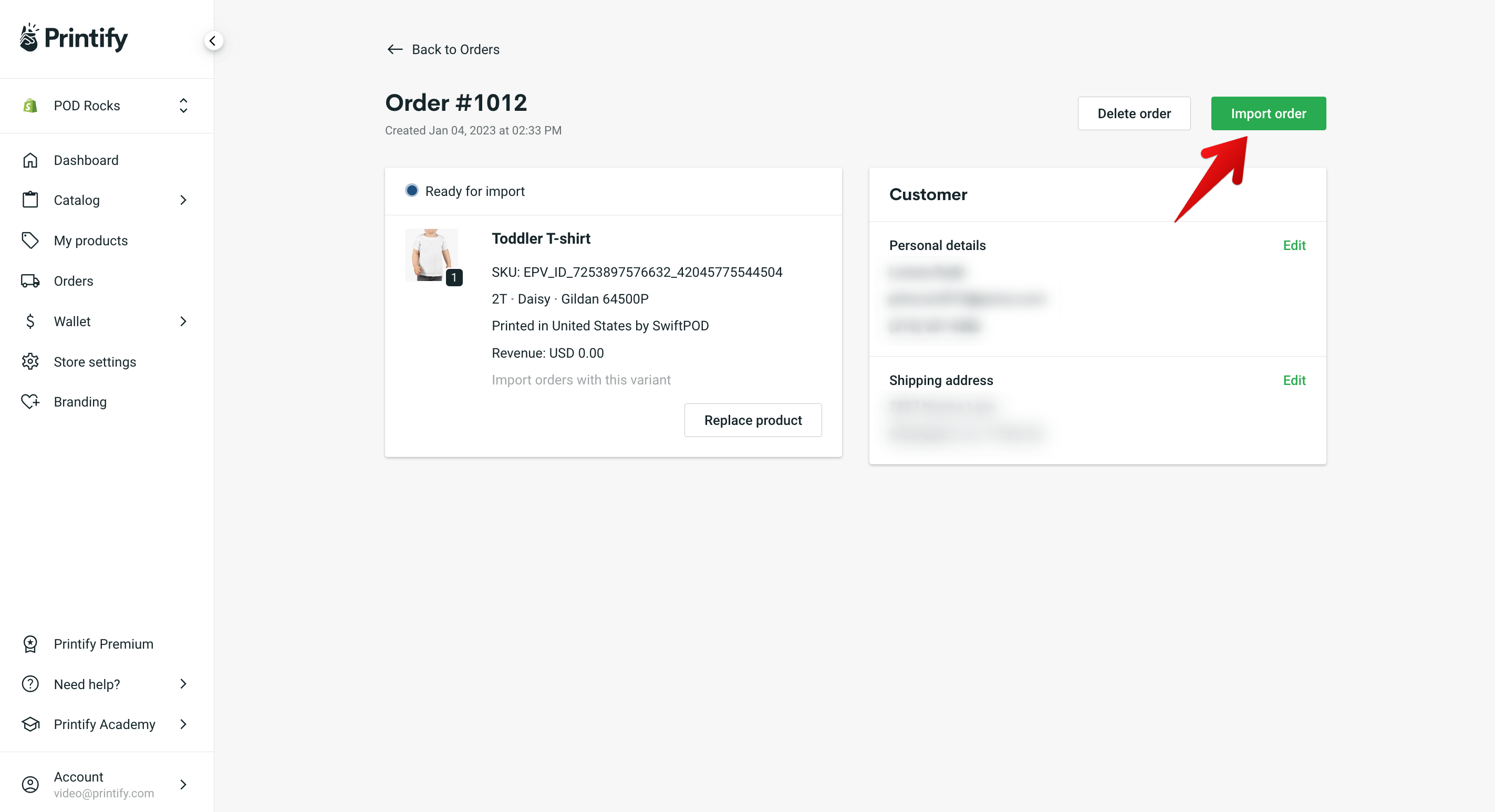 Unlinking the product
If you followed the above import process and checked the box for "Automatically import orders with this product variant," it means the same product variant will automatically enter production the next time it's ordered from your store (according to your Printify order approval settings).
However, if you've made a mistake or need to change the connected product, you can unlink the existing product by clicking on the green icon shown below. This means the product won't be associated with that SKU from your store moving forward.