What quality can I expect from print on demand?
Printify works with some of the leading print providers in the industry, which means that you can be confident that the printing techniques and the printed products have undergone extensive testing before being made available.
Note
Discover how we uphold our commitment to quality and continuously strive for improvement by checking out our
Quality Promise
.
As long as the customer follows the product care instructions, the product will retain its colors and overall quality over a period of time.
The product care instructions are available in the product listings in our catalog. We recommend adding the product care information to your store (either to the product description, or to a designated "care information" page).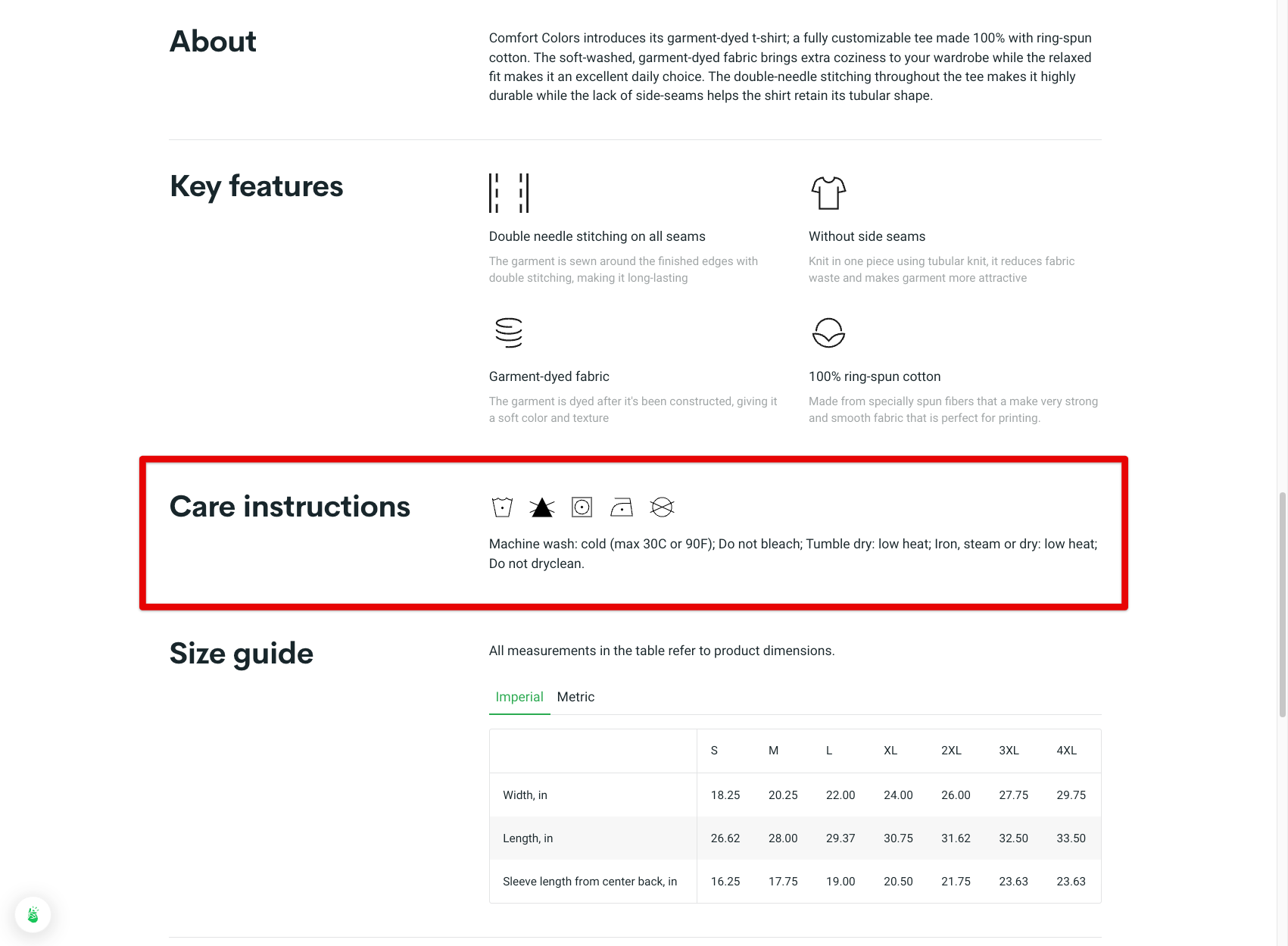 It's always a good idea to order a sample of one of your products to test it out and see for yourself.