Where can I find invoices for my orders?
Starting from September 2022, Printify is issuing one invoice for each individual order. The invoice will become available immediately after the payment for the order has been received and will be available for download from the order details page.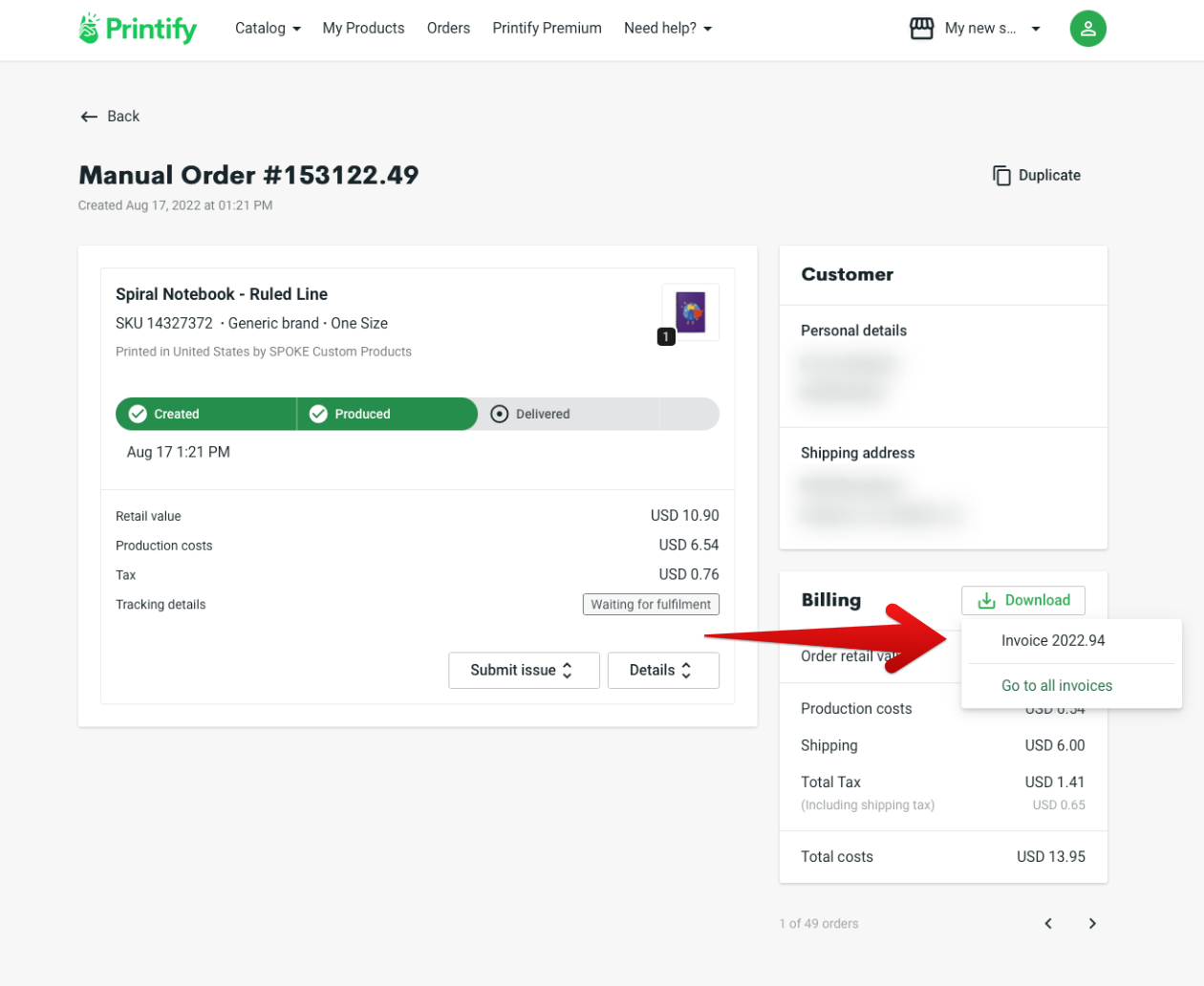 The invoice contains all the information you may need:
Printify business details

Printify VAT registration details (where applicable)

Merchant VAT registration details (where applicable)

Costs
In addition, each invoice contains a detailed breakdown of all products within an order, the associated product and shipping costs and taxes, including references to the relevant taxation rules.
In cases where a full or partial refund has been issued, we will also issue a credit note to indicate that the amount has been added to your balance.
To access all of your invoices, navigate to the Payments → Invoices tab in your Printify account, where you can apply filters (Region (shipped to), Store, Period) and download your invoices individually or in bulk (to a zip file).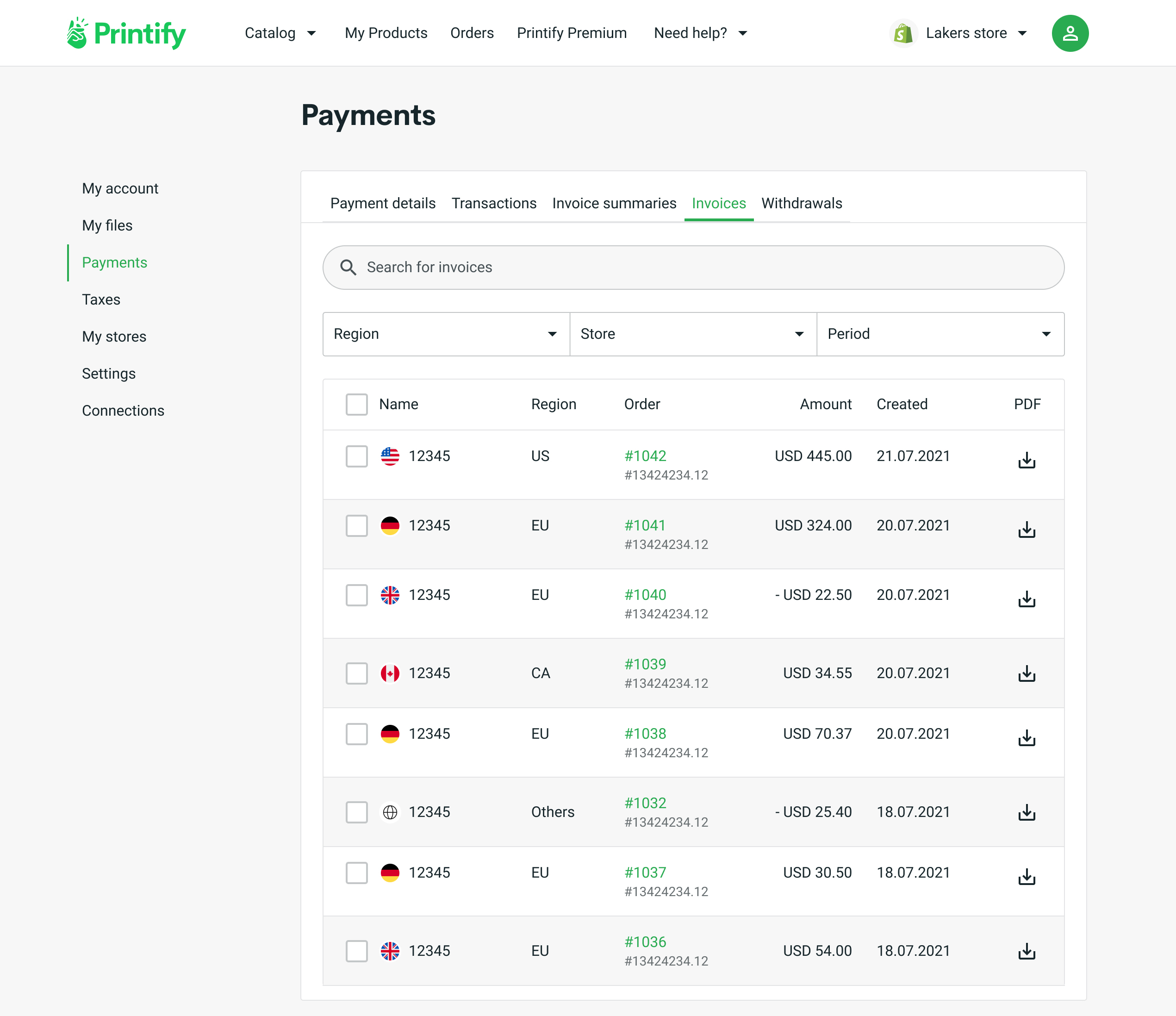 Invoices for earlier periods (using the previous invoice format) will still be available in the Invoice summaries tab until the end of the year. After that, the historical information will be stored in our system and will be available upon request only.
Note
If you require a summary of all of your sales data, please use our
Orders CSV Export
tool. The exported .csv file will contain all cost, tax, order, and store information.