Where can I find size guides?
You'll find a size guide for each of our products in the Printify Catalog – simply click on a particular product and scroll down to see the measurements.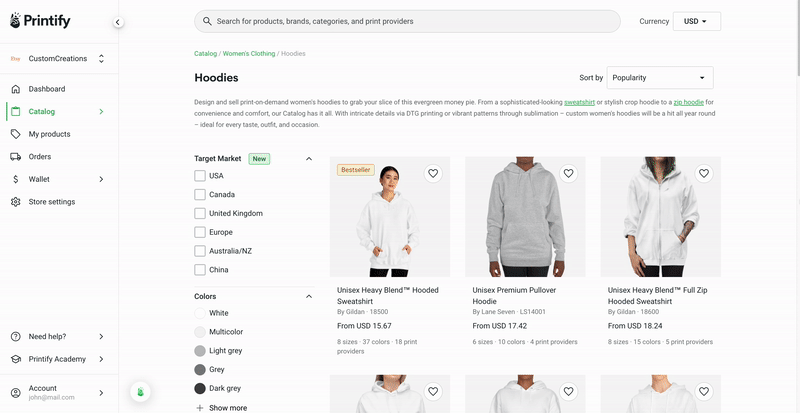 As with any store, online or not, not all garments are the same. Some might run smaller or fit looser, even if they're the same size. It's important to take a look at the size guide to understand how the particular garment will fit. Our team always tries to note down where we know that a garment runs smaller than usual, but if you discover consistent sizing issues with a garment, let us know.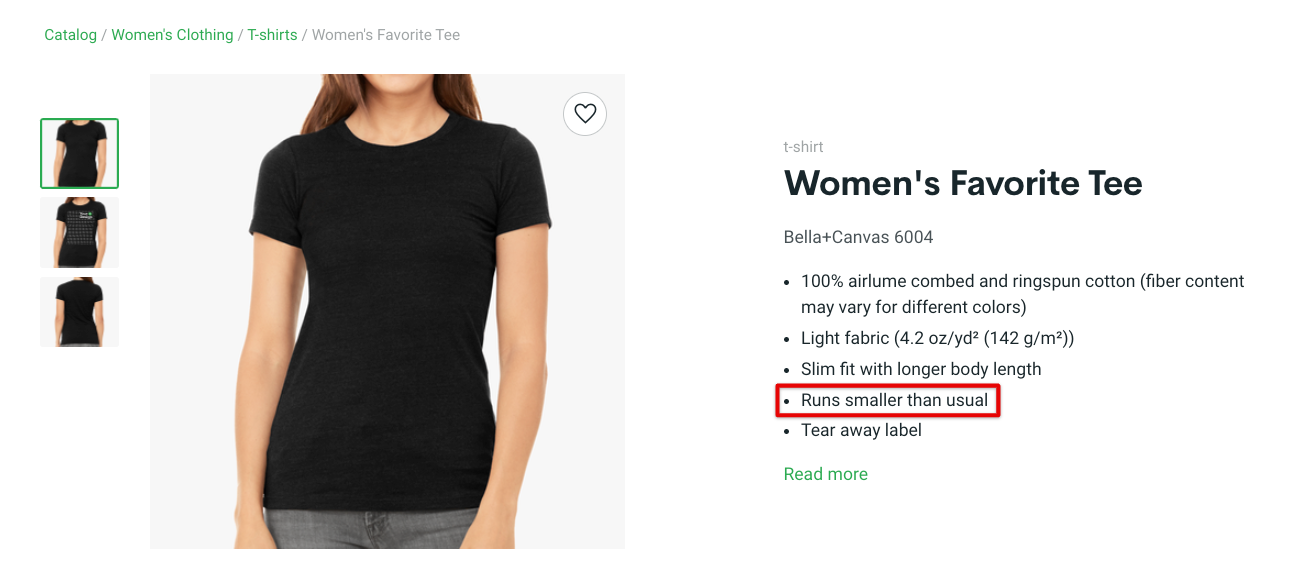 What if the garment size differs from the size guide?
Even though Printify provides accurate measurements for each garment size, you may find that your particular garment slightly differs from the expected.
Please note that in the garment industry, it is common to see a minor variation in the garment measurements. It means that there can sometimes be a small deviation (also known as tolerance) from the listed size guide measurements – up to 1 inch (2.54 cm). This type of minor deviation may happen, and the product is not considered to be defective due to that.
That being said, if the size deviation of your received garment is more than that, please get in touch with our support team by clicking on the chat bubble.
Adding a size guide to your product listing
You can add a size guide for each product during the product creation process, or at a later time when you edit product details (you'll need to republish the product). Select Add size table to description as shown below and make sure the Description box under Sync product details is checked when publishing: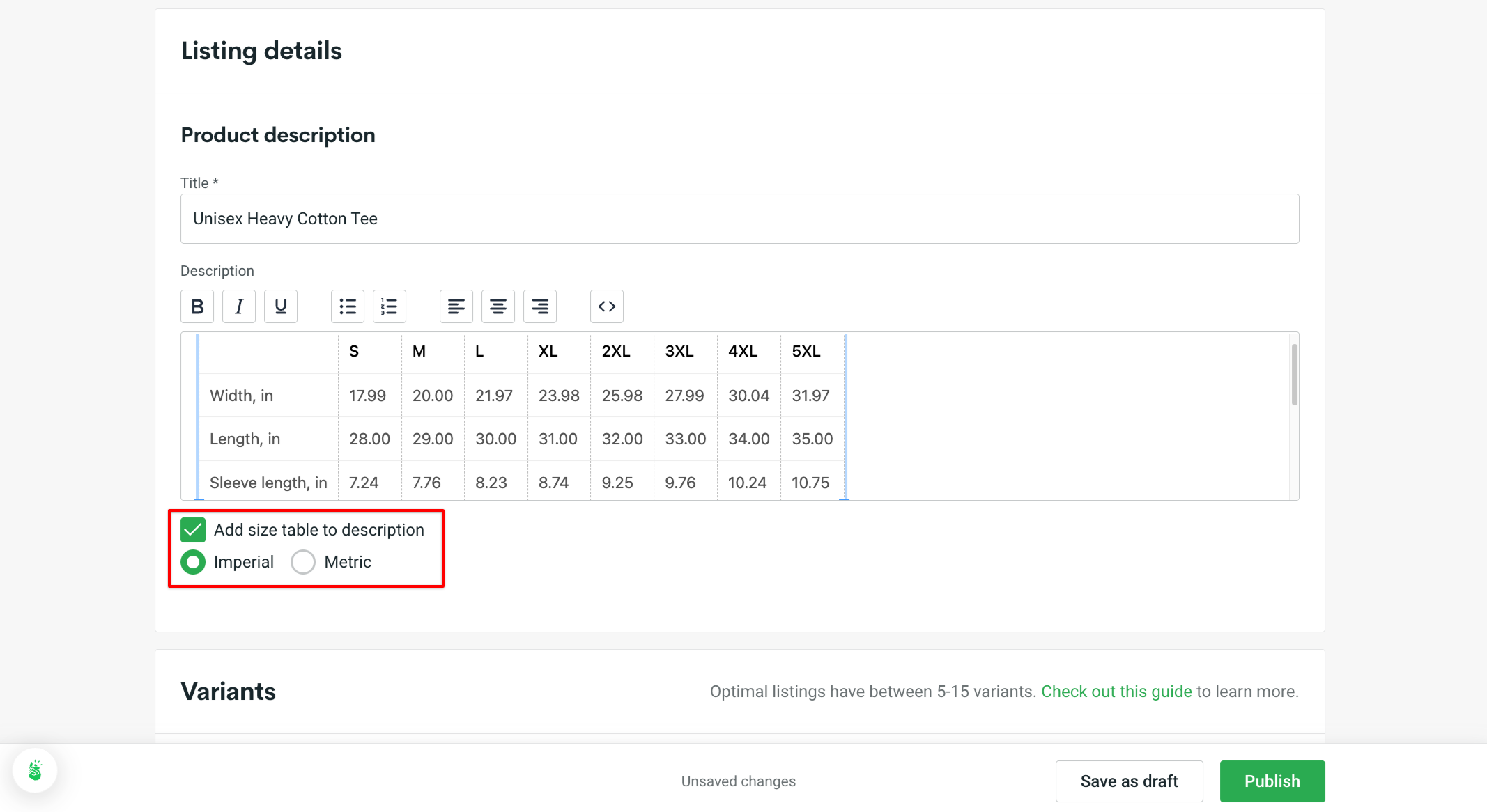 Note
Due to an Etsy limitation, currently it's not possible to add size guides to an Etsy store automatically. We recommend adding size guides manually, by saving the Printify product size guide as an image and adding it to your Etsy listing.