How can I set up shipping with eBay US?
The Print Provider's flat shipping rates for each item are automatically pushed to your eBay US store when it's connected with your Printify account. You can see all our shipping rates here.
However, there is also an option to offer "Free shipping" to your customers. Keep in mind that when using this option, you'll still need to pay for shipping in Printify. We recommend adding the shipping cost to your product retail price so that it doesn't affect your profits. The shipping cost is displayed in the Shipping cost column of the pricing table.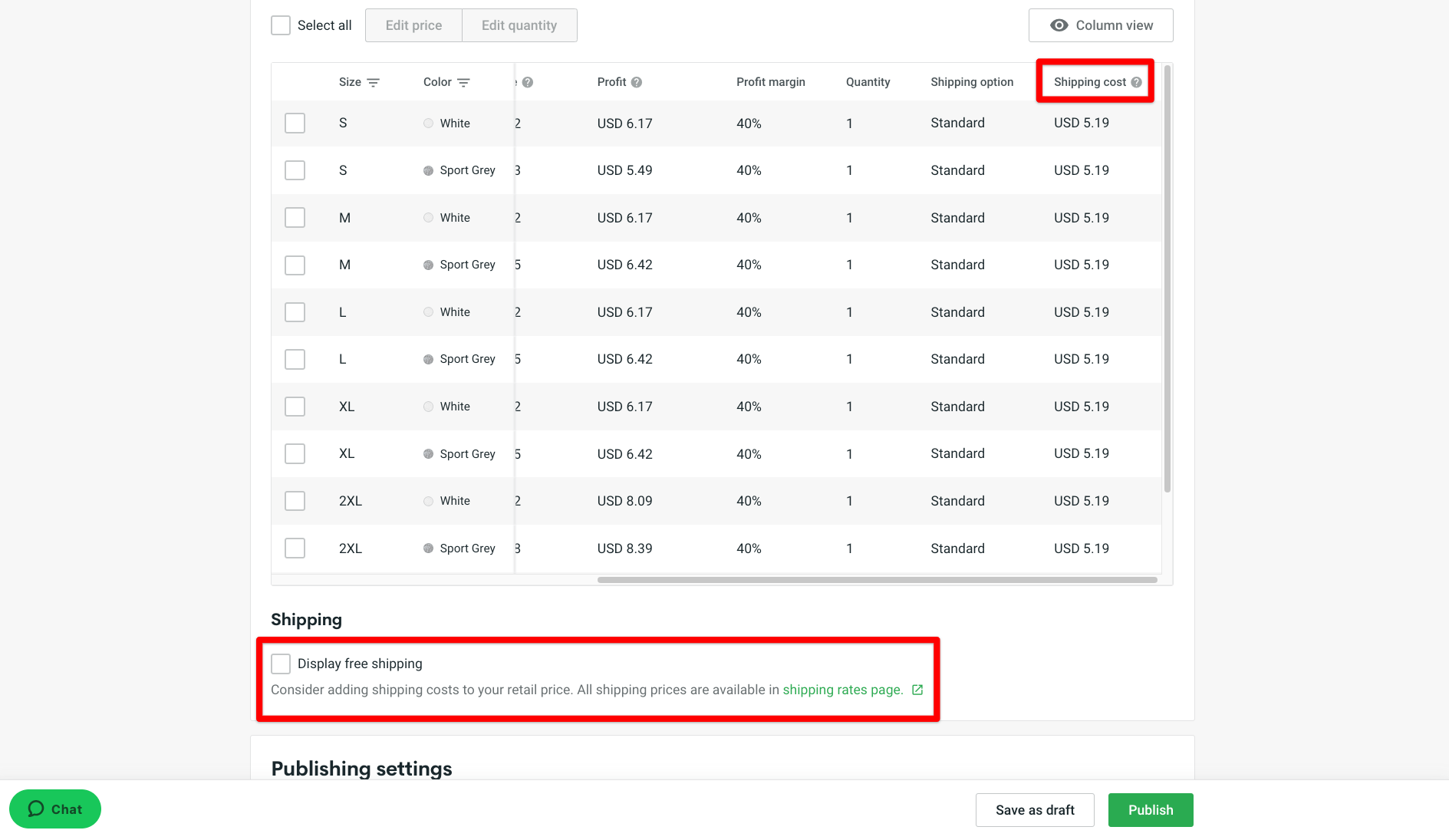 Note
If using a Print Provider that is not US-based, make sure to choose "Free shipping" instead of using automatically assigned shipping rates. The automatically assigned shipping rates will not be accurate if the Print Provider is located in a country other than the US.