How can I integrate my WooCommerce store with Printify?
1. From your WordPress admin panel, open "WooCommerce" → "Settings". Next, navigate to the "Advanced" tab and click on "Legacy API". Check the box next to "Enable the legacy REST API" and click Save Changes.
2. Navigate to "Settings" → "Permalinks" in the main left-side menu. Next, select any option other than "Plain" (for example, "Day and name"). Then click Save Changes.
3. Go to printify.com and log into your Printify account (or create one). Then navigate to "Manage My Stores" as shown below, and click Add new store → Connect.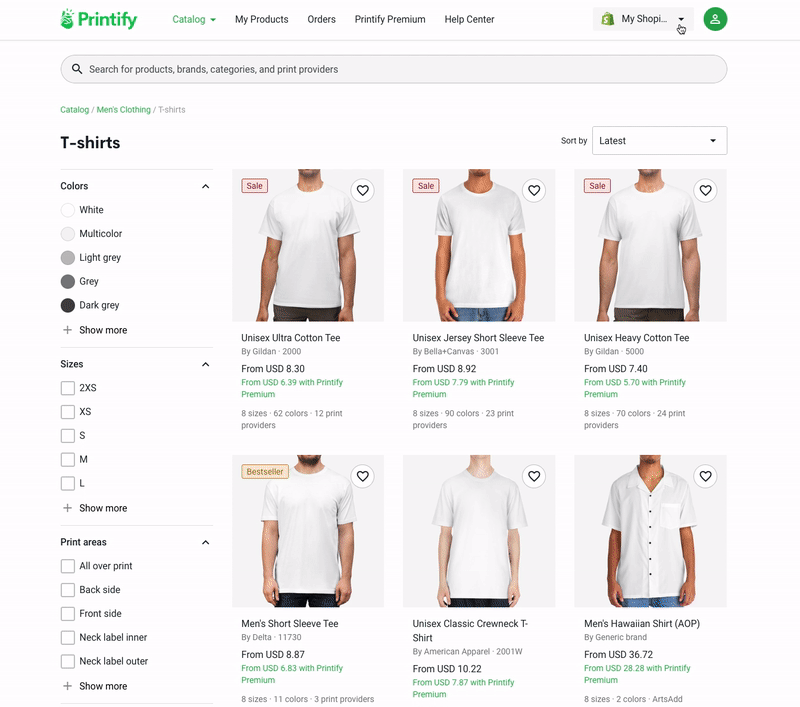 4. Next, input your WooCommerce store URL, making sure it is exactly as seen in your WordPress admin → "Settings".
The URL will most likely be in one of the following formats:
5. As the final step, download the Printify for WooCommerce plugin, which will automatically apply the correct Printify shipping rate to your Printify products.
That's it – you've successfully linked your WooCommerce store! Now you can publish products to your WooCommerce store and manage all orders from printify.com.
In case you've encountered some problems during the integration process, check out this article or get in touch with our Merchant Support team by clicking on the chat bubble.
Video tutorial