How are the print areas different?
In addition to having different garment options, Print Providers also have different print areas. This means that some Print Providers offer larger print areas as well as more print areas in general, including sleeve printing, neck label printing, and printing on both sides of the garment.
You can see the print areas offered by each Print Provider once you click on the product to open additional details.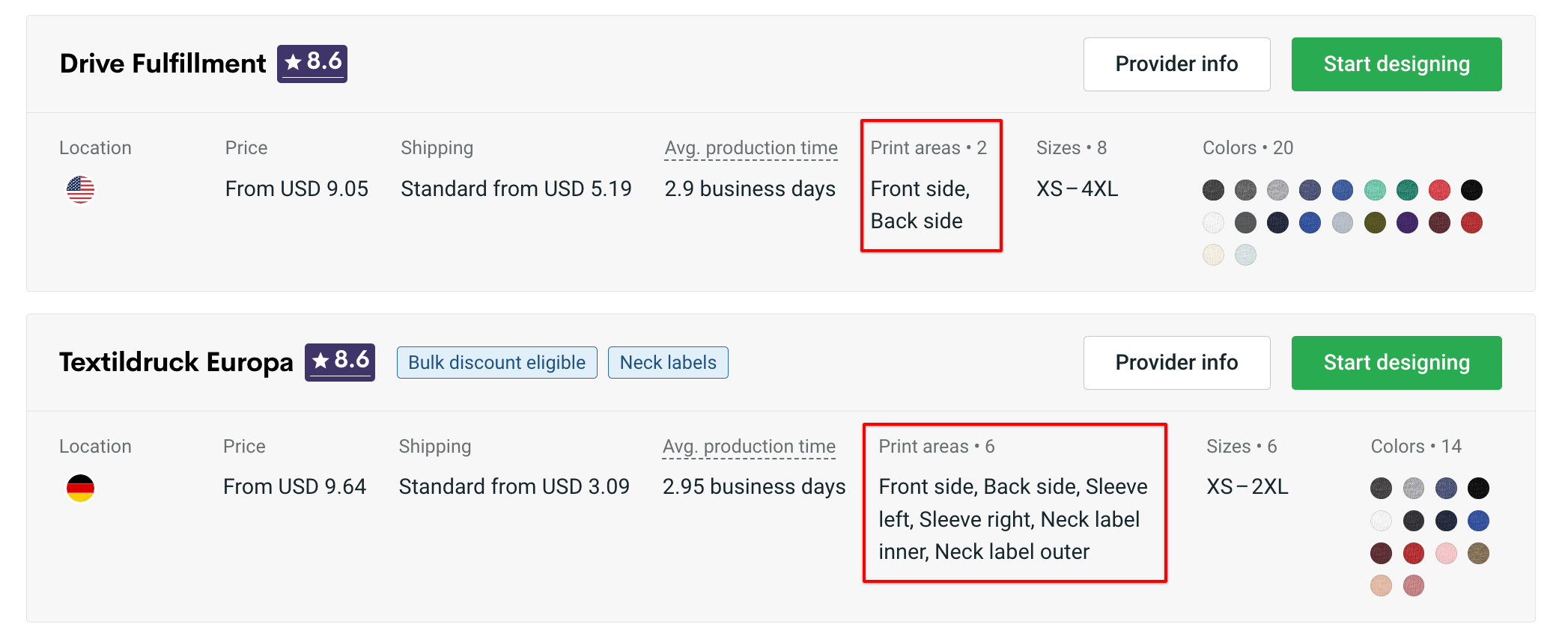 One print area (front or back) is already included in the product price. Additional print areas can be added to garments for an extra charge.