Why is there no tracking for my order?
The selected Print Provider doesn't offer tracked delivery
A few of our Print Providers don't offer tracked carrier services for their orders:
Prodigi (some orders only)
WOYC (some orders only, see here)
WPaPS
To see the estimated shipping times, visit our shipping rates page.
The order hasn't been fulfilled yet
Your order might still be in production – please allow up to 7 business days for it to be completed. The tracking information will become available once the order status has changed to "Fulfilled".
You can check the current order status and the "ship by" estimate if you navigate to the Orders tab in your Printify account.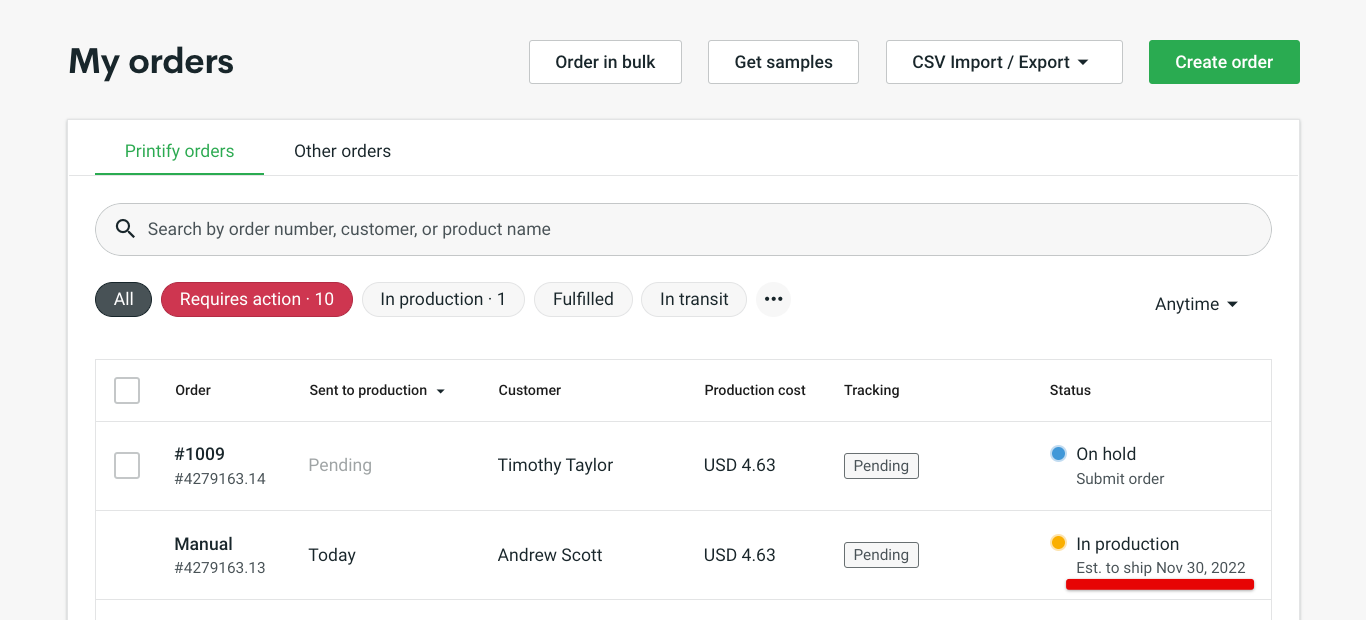 Note
Shopify users: If you have canceled/closed your fulfillment order or you have canceled an "In production" order on Shopify, Printify won't be able to automatically send tracking information to your store. You will have to retrieve the tracking information from Printify and manually send it to your customer.
If your order has a tracking number, but there are no recent tracking updates, please get in touch with our Support team by clicking on the chat bubble, and we'll look into it for you.