Do I need to link a store?
While it is possible to use Printify without connecting a store, you will need to manually submit your customers' orders on the platform. By integrating your store with Printify, however, you can automate the order import and processing, saving you time and helping you scale your business.
Below you will find information about all the different ways you can sell custom products using Printify.
Use Printify Pop-Up Store to sell products online
Printify Pop-Up Store is an all-in-one solution provided by Printify that's perfect for beginners. It allows you to easily create your own online store with a unique URL under the Printify.me domain. You can create products with just a few clicks and start selling without any upfront costs.
Note
This sales channel is currently available only to merchants based in the United States and supports shipping to all destinations.
Integrate with a sales channel to sell online
You can integrate the following sales channels with Printify:
By using these integrations, you can automate all order-related tasks, which frees up your time to concentrate on promoting and selling your products. If you're unsure about which sales channel is most suitable for your business, we have provided an in-depth comparison here.
Here you can find our integration guides for each of the mentioned sales channels.
Sell products through social media
Our integrations provide either a built-in feature or support for a third-party app that enables you to sell Printify products on social media platforms such as Facebook Shops, Instagram Shopping, TikTok Shop, and Pinterest Shopping.
Sell products on a different online platform
If you're selling on a platform that doesn't integrate with Printify, you can still use our platform for order fulfillment, as long as you can create product listings and accept payments from customers. This requires having an online store or a store within a marketplace where customers can browse and purchase your products.
Note
A simple domain alone won't be enough, unless it includes a shopping cart feature.
Depending on your chosen sales channel, your options are:
Use Order Desk, which is a third-party service that helps integrate Printify with various sales channels (integrations with Amazon Marketplace, Magento, Weebly, Ecwid and many more)
Import your store orders to Printify in bulk using a CSV file
Submit your customers' orders manually in Printify (if using Big Cartel, GoDaddy (the eCommerce plan))
To create product listings, you can use our Mockup Generator to generate product mockups. Once generated, save the mockup images to your computer and manually upload them to your listings.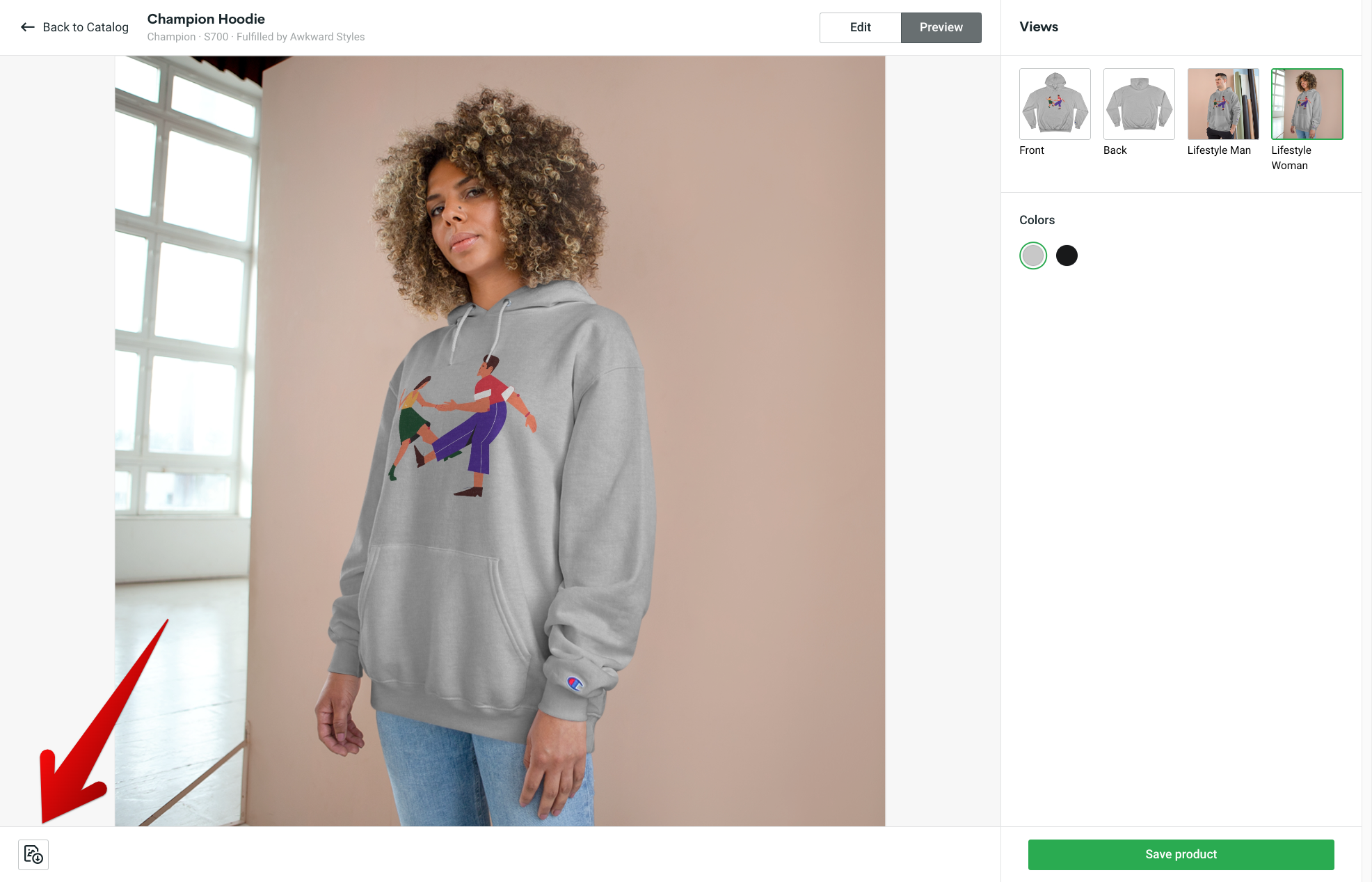 Sell pre-printed products in person or in a physical store
If you prefer to sell your custom-printed products in person, such as in a market, fair, or physical store, that is also an option. This can be a good choice if you already know that there is a demand for the product, and in this case, you can submit manual or bulk orders for larger quantities.