How can I disconnect my store from Printify?
If the integration between your store and Printify was not successful, you might need to disconnect and subsequently reconnect your store. Follow the steps below to disconnect your store.
Note
If you choose to reconnect your store, remember to republish all Printify products and manually remove any previously published products from your store. (For Shopify users, there's no need to delete the products from your store as Printify products will automatically link to the original published ones once republished.)
To disconnect your store from Printify
Navigate to the Manage my stores section of your Printify account or click here.
Select More details next to the store you want to disconnect, followed by Disconnect.
Confirm by clicking Yes, disconnect.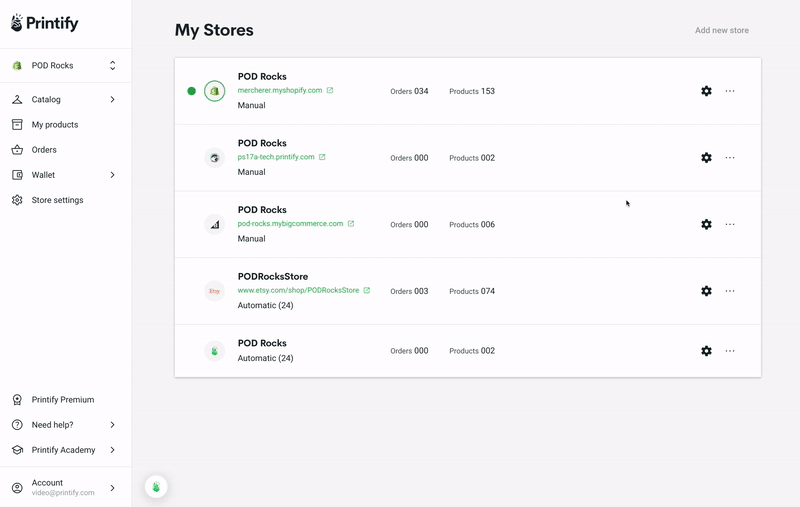 If you'd like to reconnect the store, click Connect and repeat the integration steps as outlined in our guides.