Which printing methods are used for drinkware products?
There are two main printing methods used for printing on bottles and tumblers: sublimation and UV printing.
Sublimation
Sublimation (also known as dye sublimation) is the process by which an image is printed on paper and then transferred onto a product using heat treatment, instead of printing directly on top of it. Typically, the entire product surface can be printed.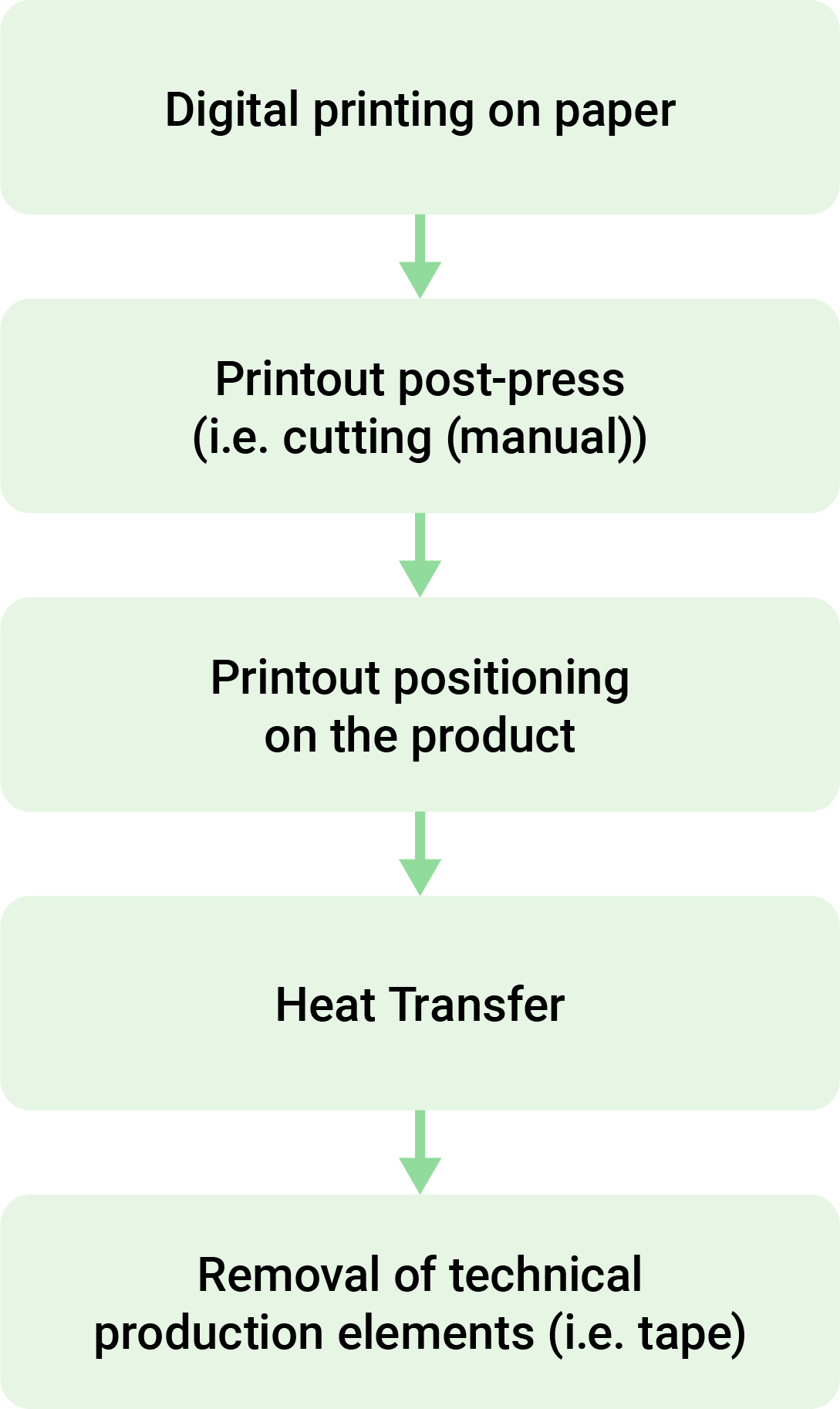 These Print Providers use sublimation printing for their drinkware products: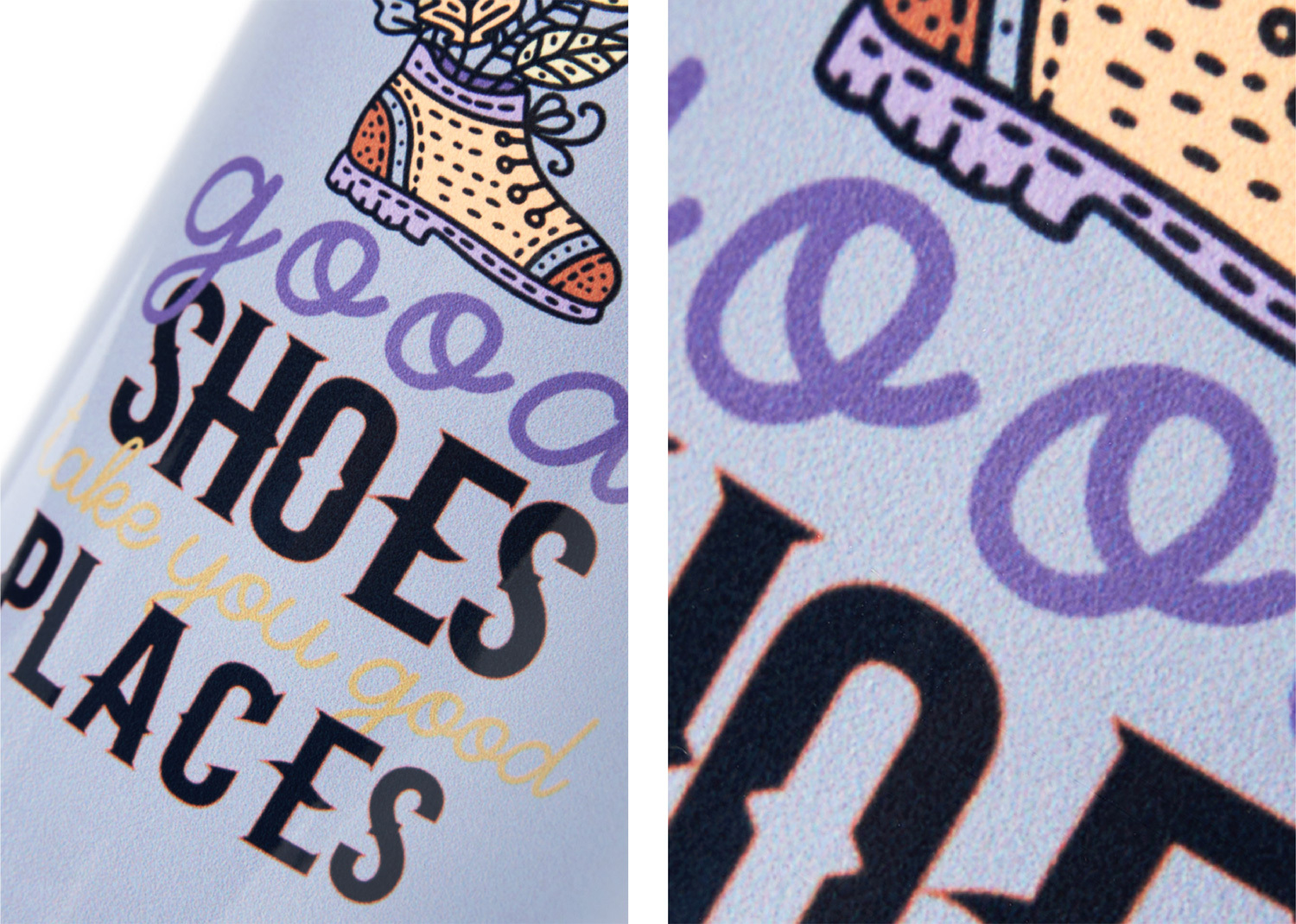 UV printing
UV printing is a form of digital printing that uses ultraviolet light to dry or cure ink as it is printed. The print is applied directly on the product and is not a decal or sticker.
UV printing is considered to be environmentally friendly, as no harmful fumes are released during the printing process. The inks harden almost immediately upon application and offer increased resistance to fading.
Due to the specifics of this printing method, faint horizontal lines or grains may be visible up-close in the print.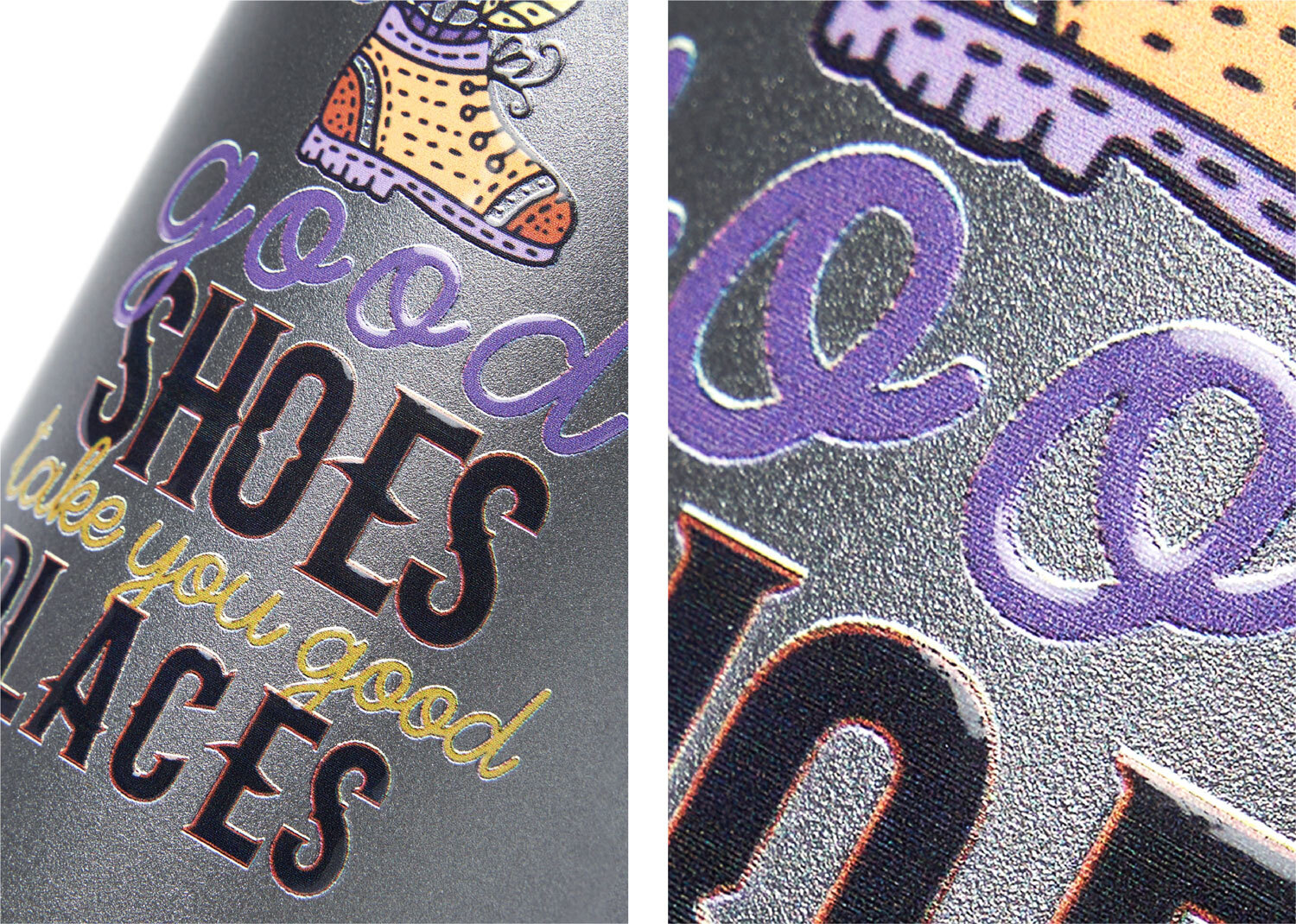 These Print Providers use UV printing for their drinkware products: