How are Express delivery times calculated?
With Express Delivery, products are printed and delivered to buyers within two business days in all US states, excluding Alaska and Hawaii. For example, customers who order before 1 PM on a Monday will get their items delivered on Wednesday.
The calculation starts from the moment the order has successfully entered production. If an unexpected delay occurs, such as a failed order payment, it could affect the order delivery timeframe.
Note
The day when an order is submitted is not included in the calculation unless submitted before 1:00 PM (time zone of the order destination).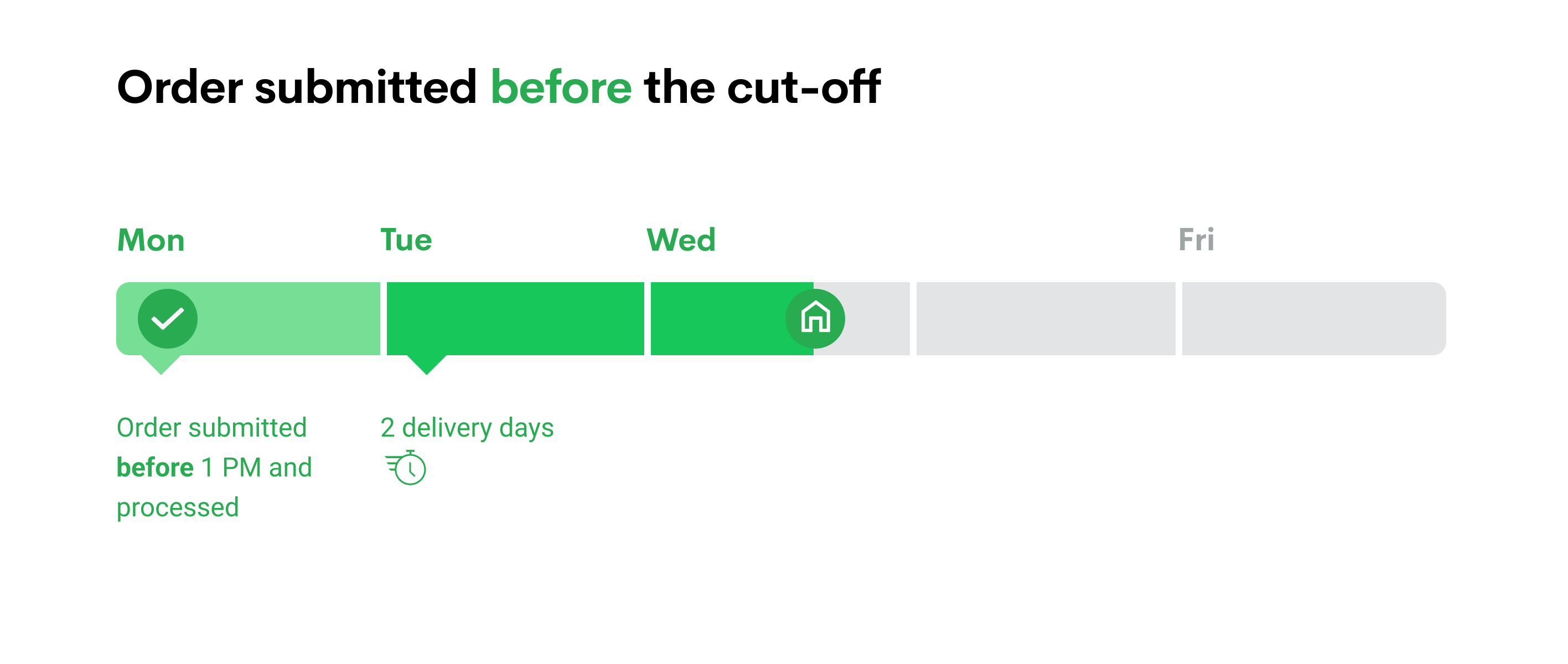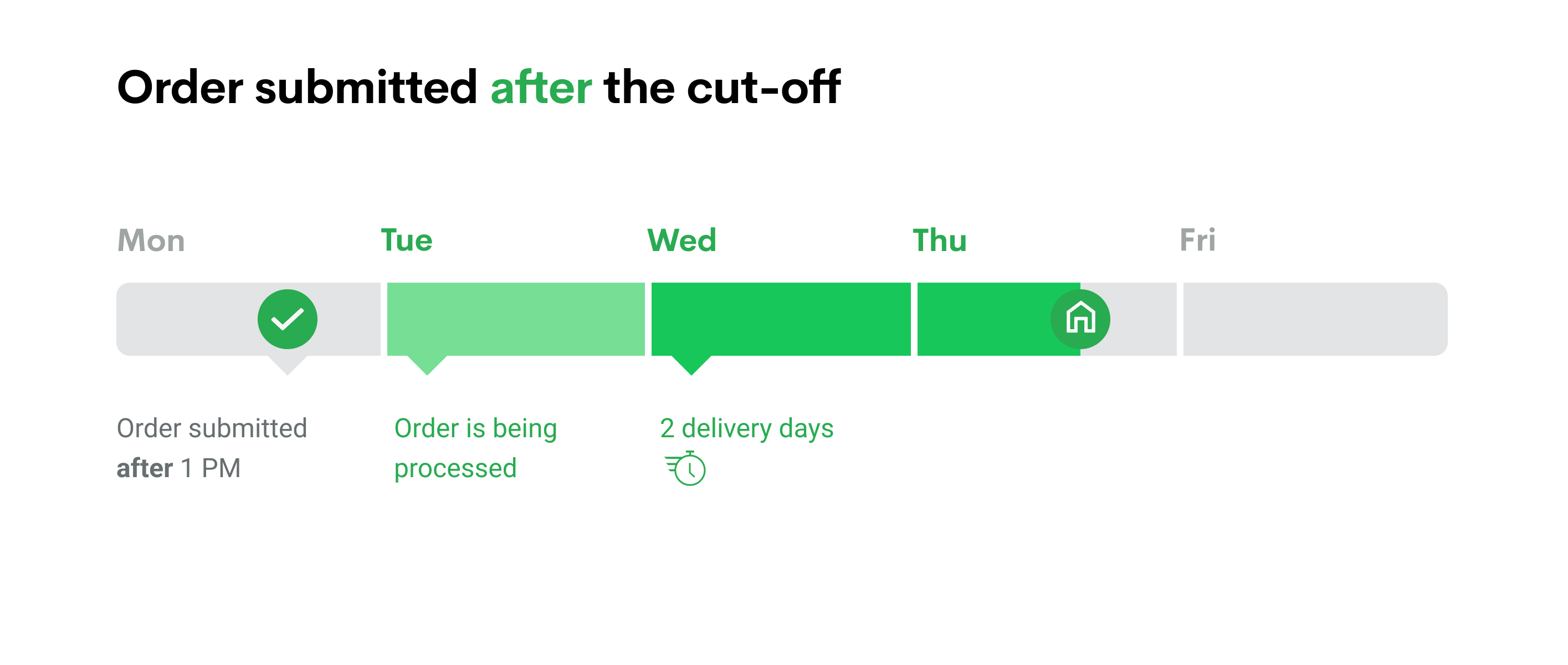 Example: If your customer places an order on Monday before the cut-off time of 1:00 PM, the order should arrive before the end of the day on Wednesday (with the exception of Alaska and Hawaii).
If the order is placed on Monday after 1:00 PM, the two business days shipping calculation starts on Tuesday, and the order should arrive before the end of day on Thursday.
If your order is placed on Friday afternoon, your customer will receive it before the end of day on Wednesday.