How can I create all-over-print (AOP) products?
Our Mockup Generator offers a set of useful features that allows you to design attractive all-over-print products in a matter of minutes.
Create an all-over pattern using our Pattern tool
All-over patterns can be created within the Printify Mockup Generator with just a click. No need to use a third-party tool or study Photoshop, just toggle the Create pattern button and adjust the settings until you are satisfied with the result.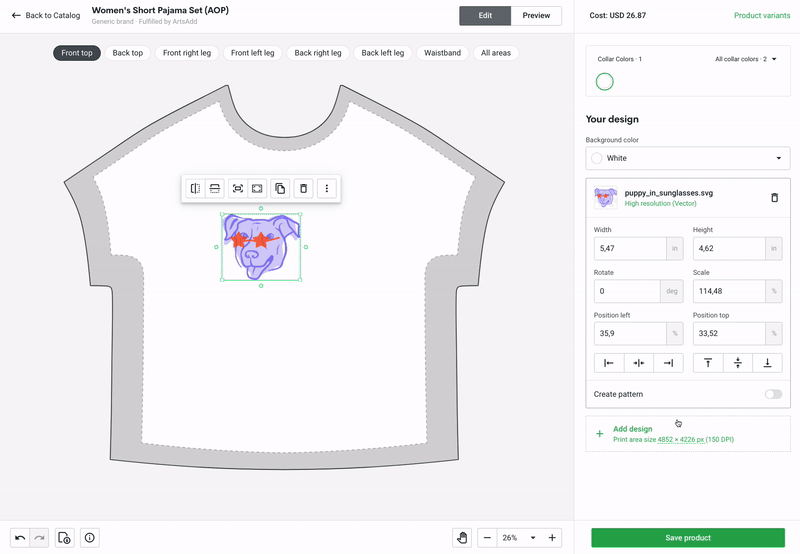 Apply your design to multiple print areas at once
Apply your design to all print areas of the product at once, which is especially handy for products that consist of many print areas.
Flip the design horizontally/vertically
Create a mirror image of your existing design by flipping it horizontally or vertically to adjust it to your design needs.