How can I set up branding inserts?
To add a personalized touch to your store products, you can set up branding inserts that showcase your brand's identity.
Branding inserts are enabled on a store level. In case you have multiple stores, you'll need to enable it for each store individually. You can use the same or different designs for each store.
Note
Inserts are currently unavailable for
Express delivery
orders and may also be limited by
Order Routing
. Please be aware that refunds are not currently available for inserts.
Step 1:

Navigate to your store Branding settings

To get started, go to your store settings and click on Branding. From there, select Start designing to open the Mockup Generator.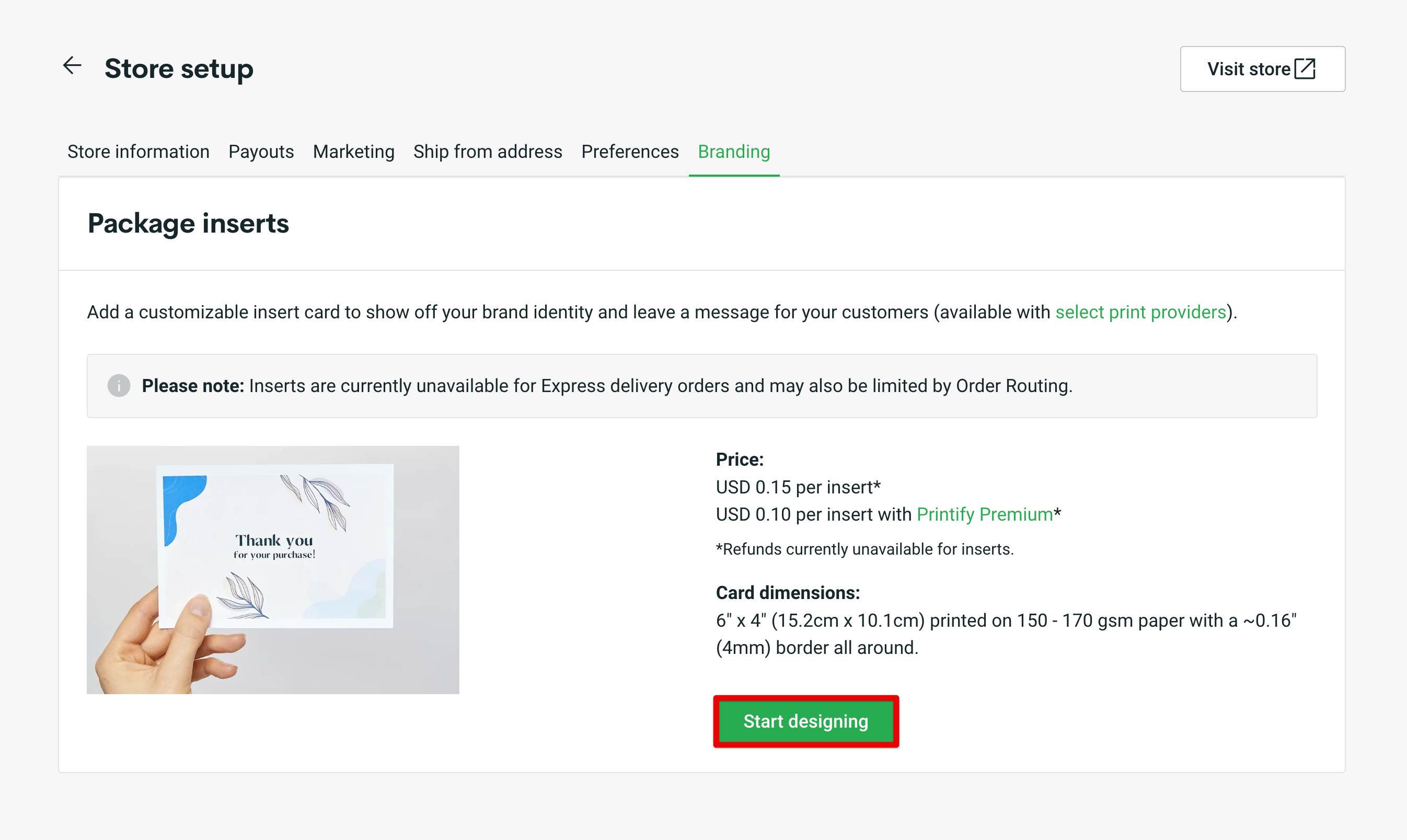 Step 2: Design your insert in the Mockup Generator
In the Mockup Generator, design your branding insert using the same features available when designing a product. Once you're satisfied with your design, click Save product.
Tip
To use the same design across multiple stores, save it as an
artwork template
. You can also create templates for different seasonal events with various discount codes and apply them across your stores.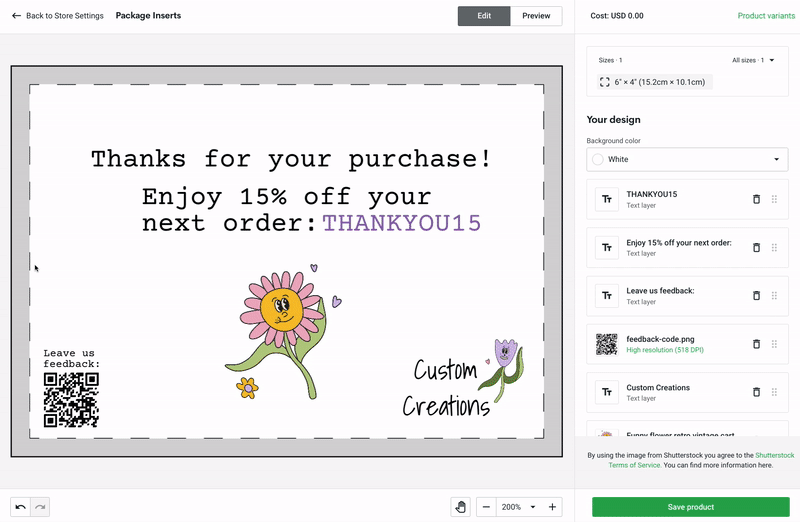 Step 3: Enable the branding insert feature for your store
After saving your design, you'll see a mockup of your insert on the Branding page. Turn on the switch to enable the branding insert feature for your selected store.
Going forward, the branding insert will be automatically included in all orders containing a product from a supporting Print Provider and created after enabling this feature.
Note
If an order was created before the feature was enabled, an insert won't be added to it.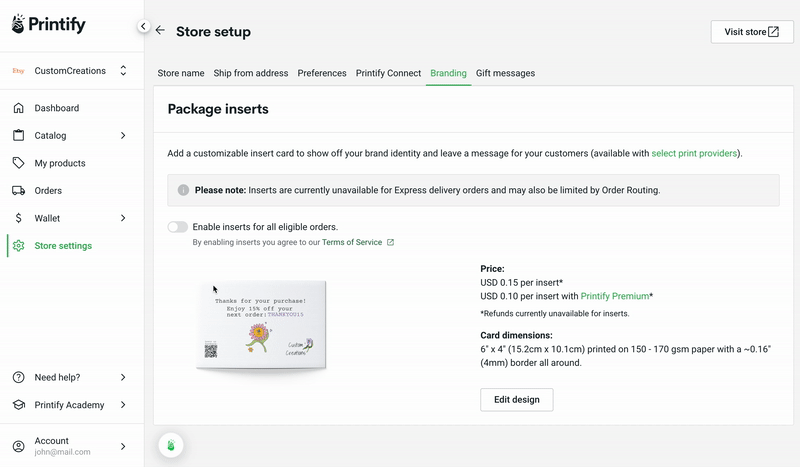 To verify if an order includes a branding insert, go to the order details page by clicking on the specific order. Below the ordered products, you'll find a preview thumbnail of the branding insert. Click on it to expand the preview.