How can I set up free shipping for TikTok Shop US?
Once you've successfully connected your TikTok shop to Printify, the next important step is configuring the shipping options for your store.
Free shipping is our recommended shipping setup option for TikTok Shop US. By incorporating the shipping cost into the product price, you're not confined by shipping rules. This flexibility allows you to offer a diverse range of products with varying shipping costs in Printify.
Additionally, products with free shipping can be easily identified thanks to the "Free shipping" badge displayed on TikTok.
Note
When you choose this setup option, you will still be charged shipping costs as usual in Printify.
Step 1: Set up a pick-up and return warehouse
In the TikTok Shop Seller Center, navigate to "My Account" → "Account Settings" → "Warehouse Settings" or click here.
Under "Pickup Warehouse", click Add warehouse.
Enter the following address:

Warehouse Name: Add any name (e.g., "Printify products")
Contact Person: Add your name
Phone Number: Add your phone number
Address: 4005 Campus Drive Fort Worth, TX 76119
Shipping regions: select "United States" (all states)

Save the changes.
Next, set up a Return Warehouse using the same address. Click Add warehouse, select "Same as the warehouse address below", and save the changes.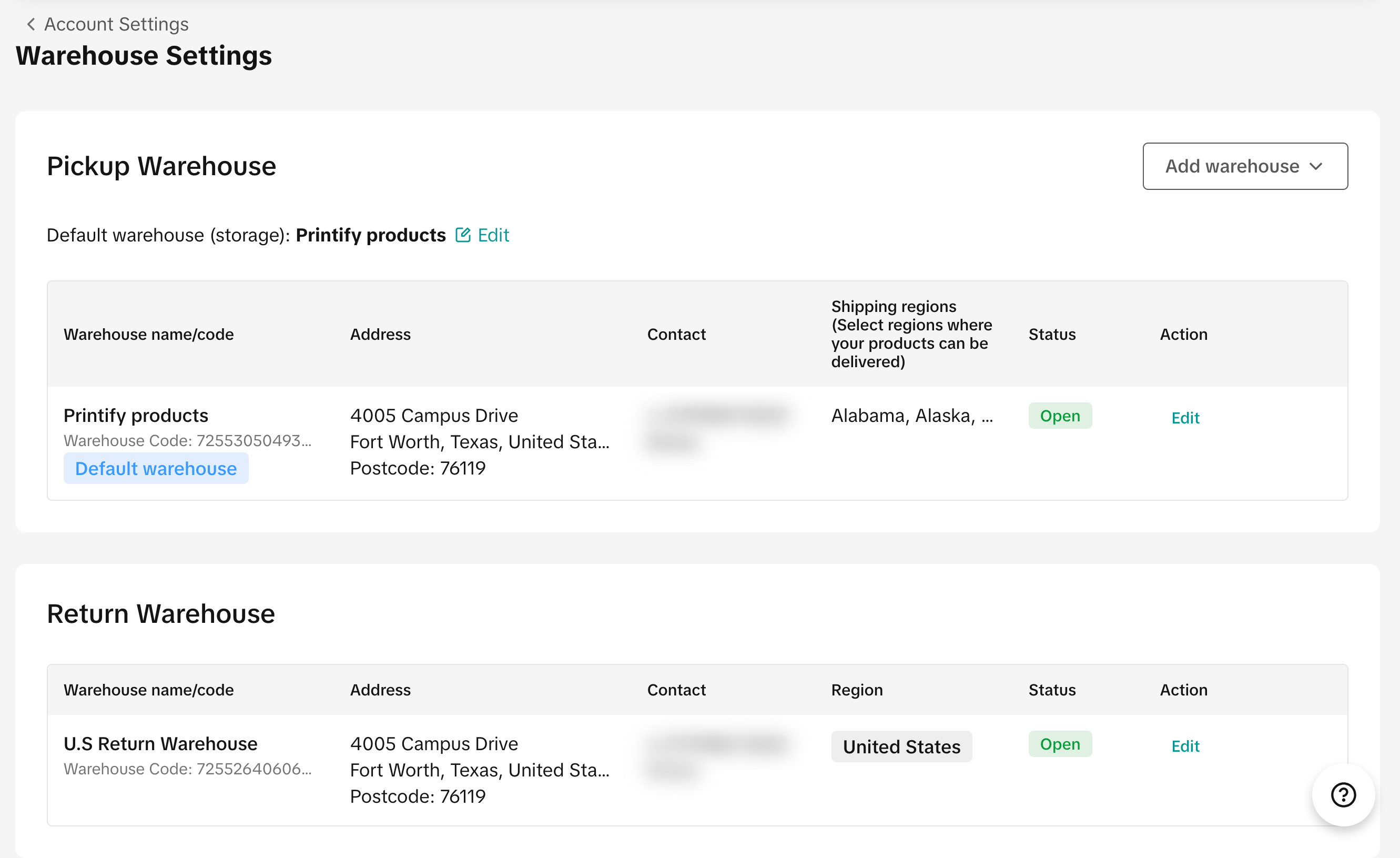 Step 2: Create a shipping template
Navigate to "Shipping" → "Shipping Templates" or simply click here.
Choose "Add New Template" and assign it a name, for example, "T-shirts".
Choose "Economy Shipping", then click "Edit". Make sure all US states, including Hawaii and Alaska, are selected.
Click on "Use price conditions" to set shipping prices based on product quantity. The shipping prices entered here are not crucial, as you will be enabling free shipping in the following steps.
Click Submit to save the template.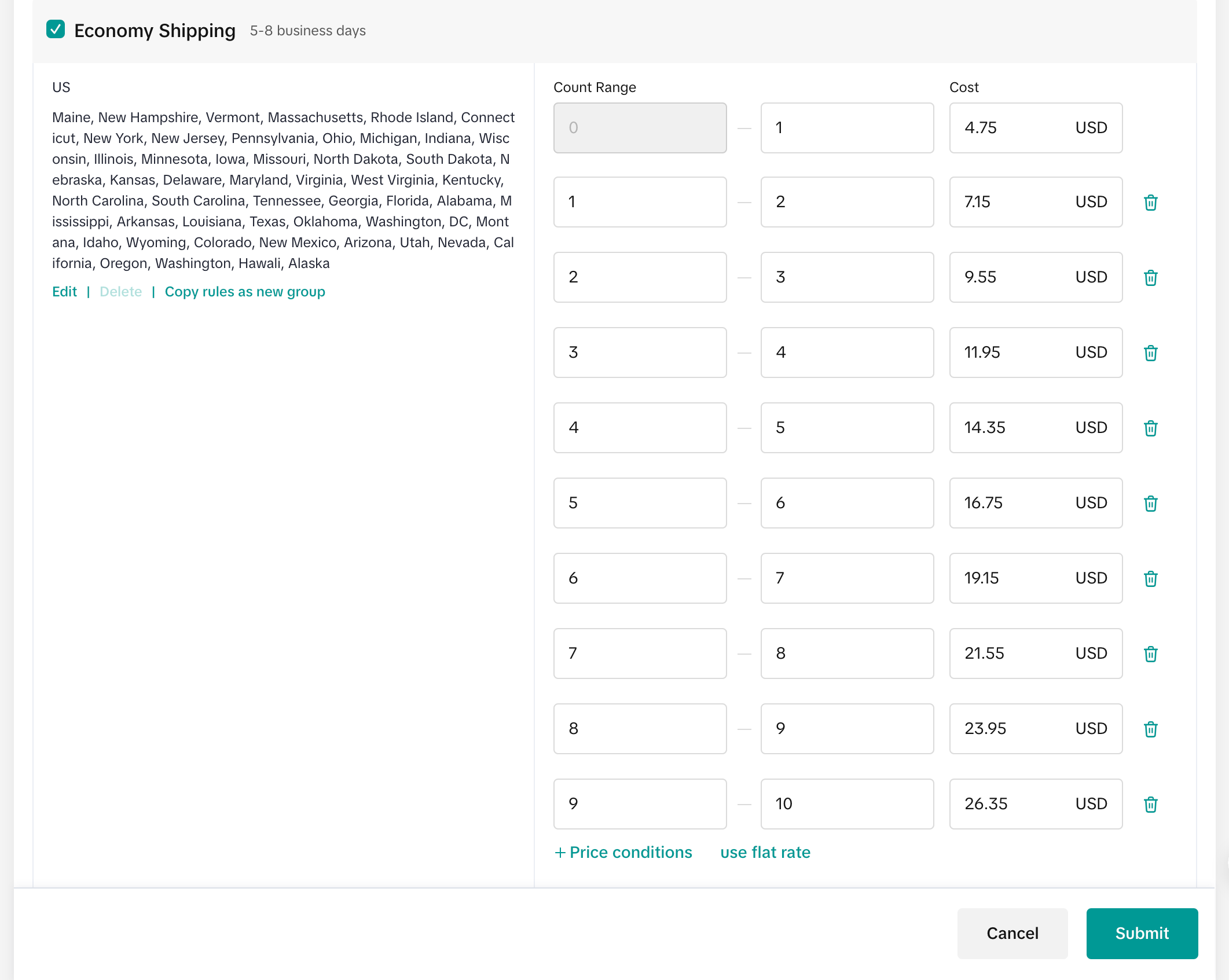 Step 3: Select "Seller shipping" in your settings
Next, select "Seller shipping" in your TikTok Shop US shipping settings to guarantee that your orders will be imported to Printify.
Note
It's essential to complete this step, as otherwise, your TikTok orders won't be imported.
Step 4: Enable free shipping
Navigate to "Promotions" → "Promotional tools" or click here. Click Create under "Shipping fee discount" and select the following options:
Promotion period: Indefinite
Shipping areas: All areas
Shipping fee discount type: Free shipping
Promotion criteria: None
Applies to: Entire shop
Lastly, save the changes. When creating a new product in Printify, make sure to check the Shipping cost column and include the shipping cost in the retail price of the product.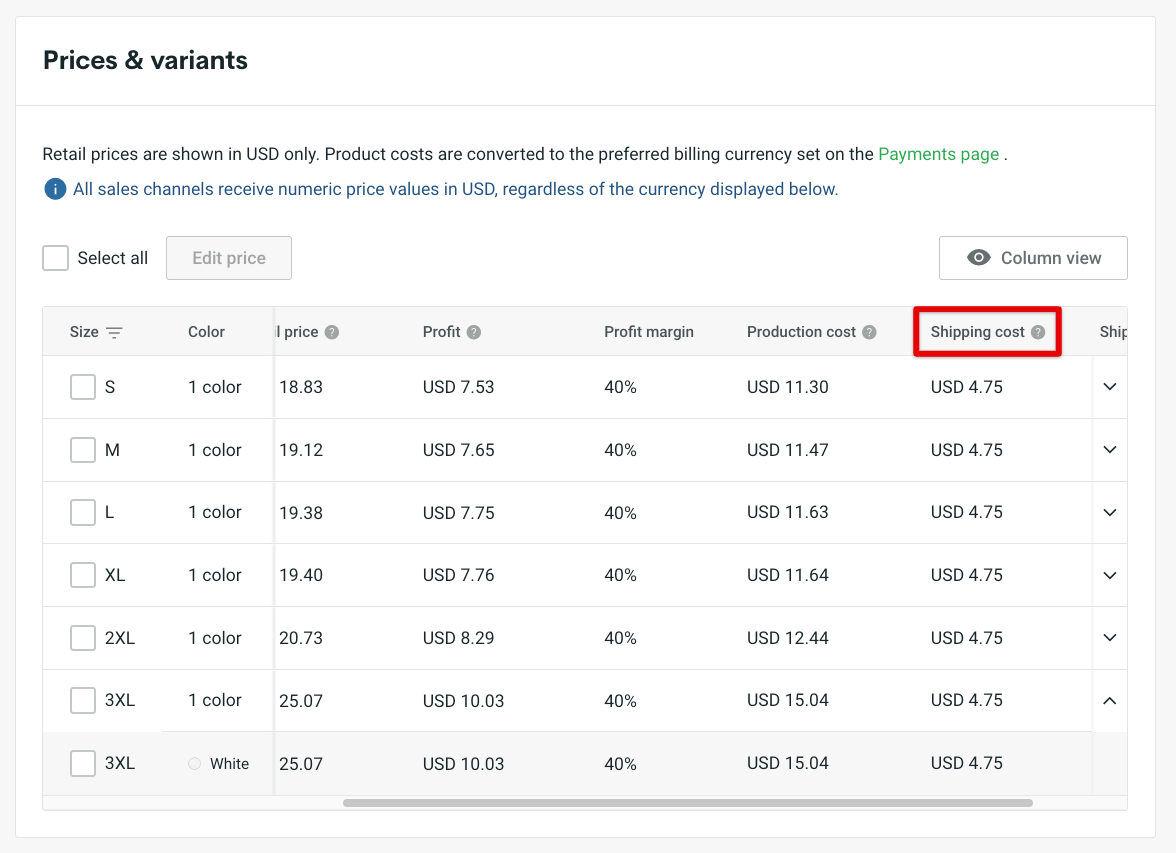 Once you've completed all these steps, your TikTok shop is officially ready to sell. As the next step, create and publish products from your Printify account.