How can I create and publish products to TikTok Shop US?
By default, sellers on TikTok Shop US are required to ship orders within 3 business days of receiving payment. A "Business Day" refers to any day that is not a Saturday, Sunday, or a U.S. federal holiday. It's important to note that TikTok requires at least 96% of orders to be shipped on time.
In an effort to encourage punctual shipping, TikTok Shop US has introduced a points system. Consistently late sellers accumulate penalty points, putting them at risk of losing various benefits, the ability to create listings, or even facing account suspension. More details on this system can be found here.
Note
Failure to meet the 3-business day handling timeframe will result in TikTok imposing penalty points. If an order is not shipped within 7 business days, TikTok will automatically cancel the order and issue a refund to the customer. Note that the day when an order is placed is not included in the handling time calculations.
Our team is currently working on obtaining an exemption that would apply to print-on-demand (POD) products.
Given this temporary limitation, follow the steps below to minimize the risk of not meeting this requirement.
Step 1: Choose a product
Start by selecting a product from the Printify Catalog. To ensure that your orders adhere to TikTok's handling time requirement, we recommend choosing product categories with the shortest production time, such as t-shirts, sweatshirts, hoodies, mugs, phone cases, and blankets.
We currently advise against certain product categories that may require longer production times. These include all-over-print (AOP) products, footwear, and canvases.
Note
When you select TikTok Shop US as your store in Printify, only US-based Print Provider products will be displayed.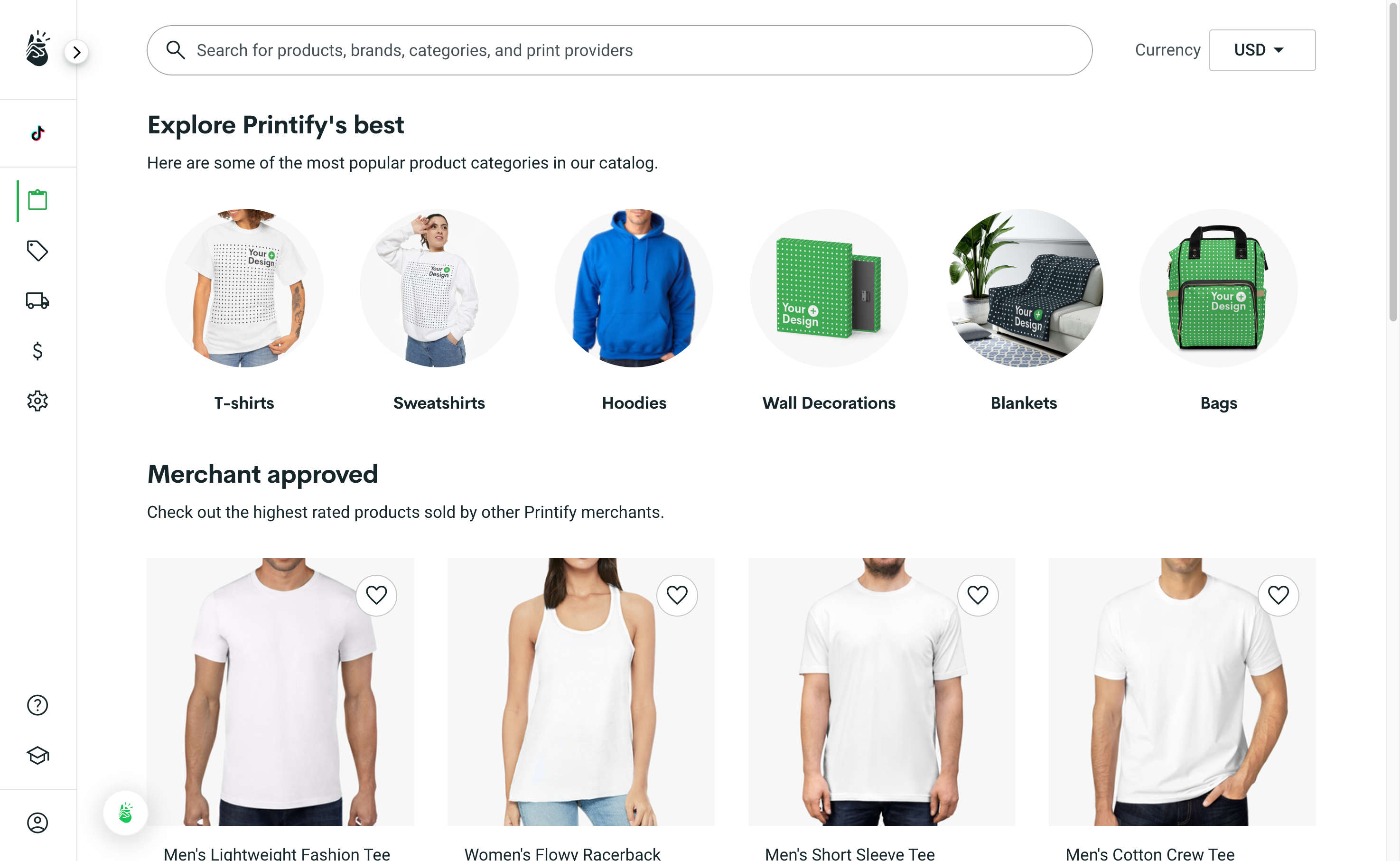 Step 2: Select the fastest production time option
To minimize the risk of not meeting the TikTok requirement described above, make sure to select a Print Provider with the shortest fulfillment time. You can easily identify the Print Provider with the shortest fulfillment time (average production time) by adjusting the Print Provider sorting order on the product page: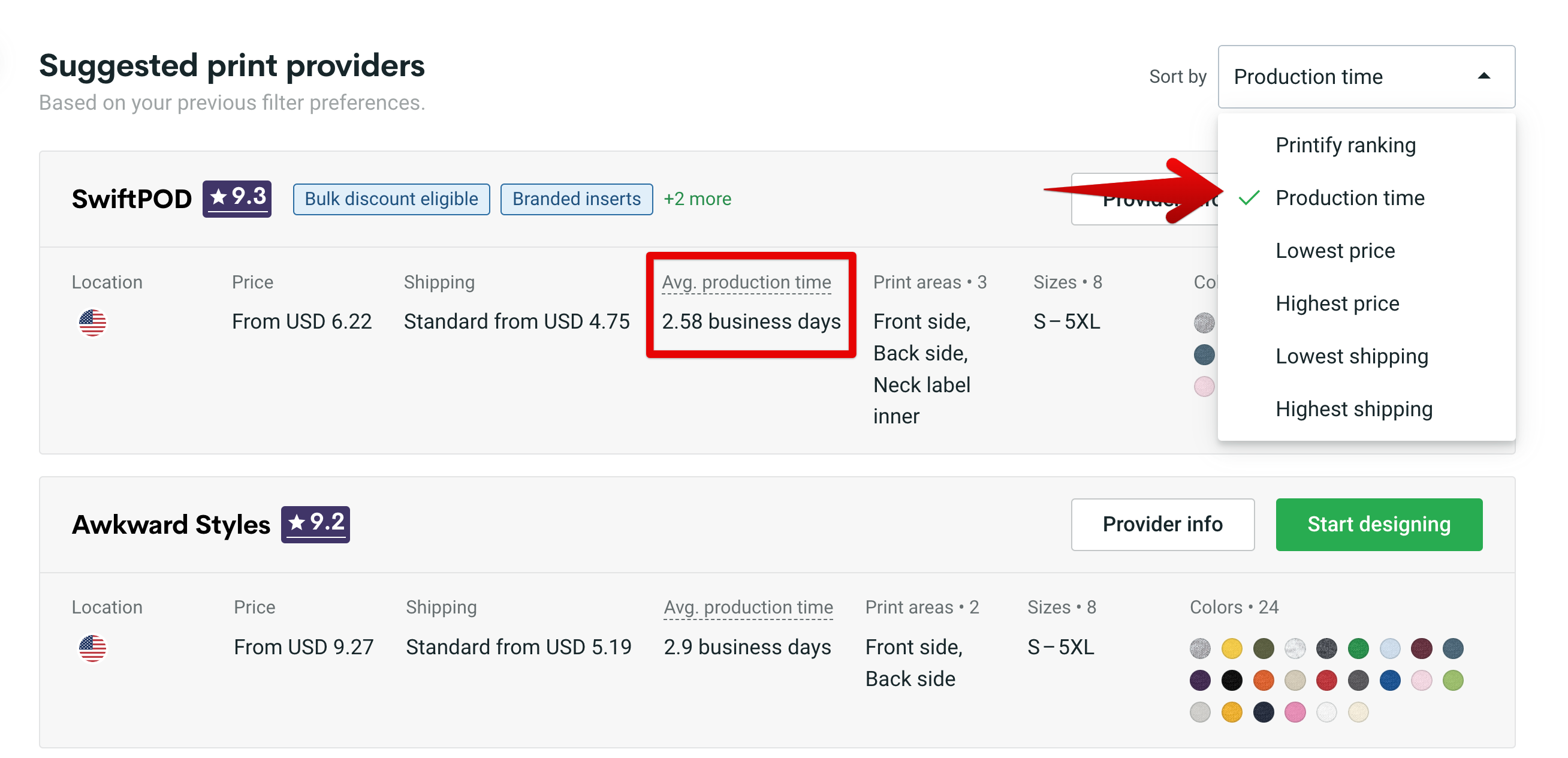 Step 3: Design your product
Add your design to the product and adjust the other product details, such as description, price, etc.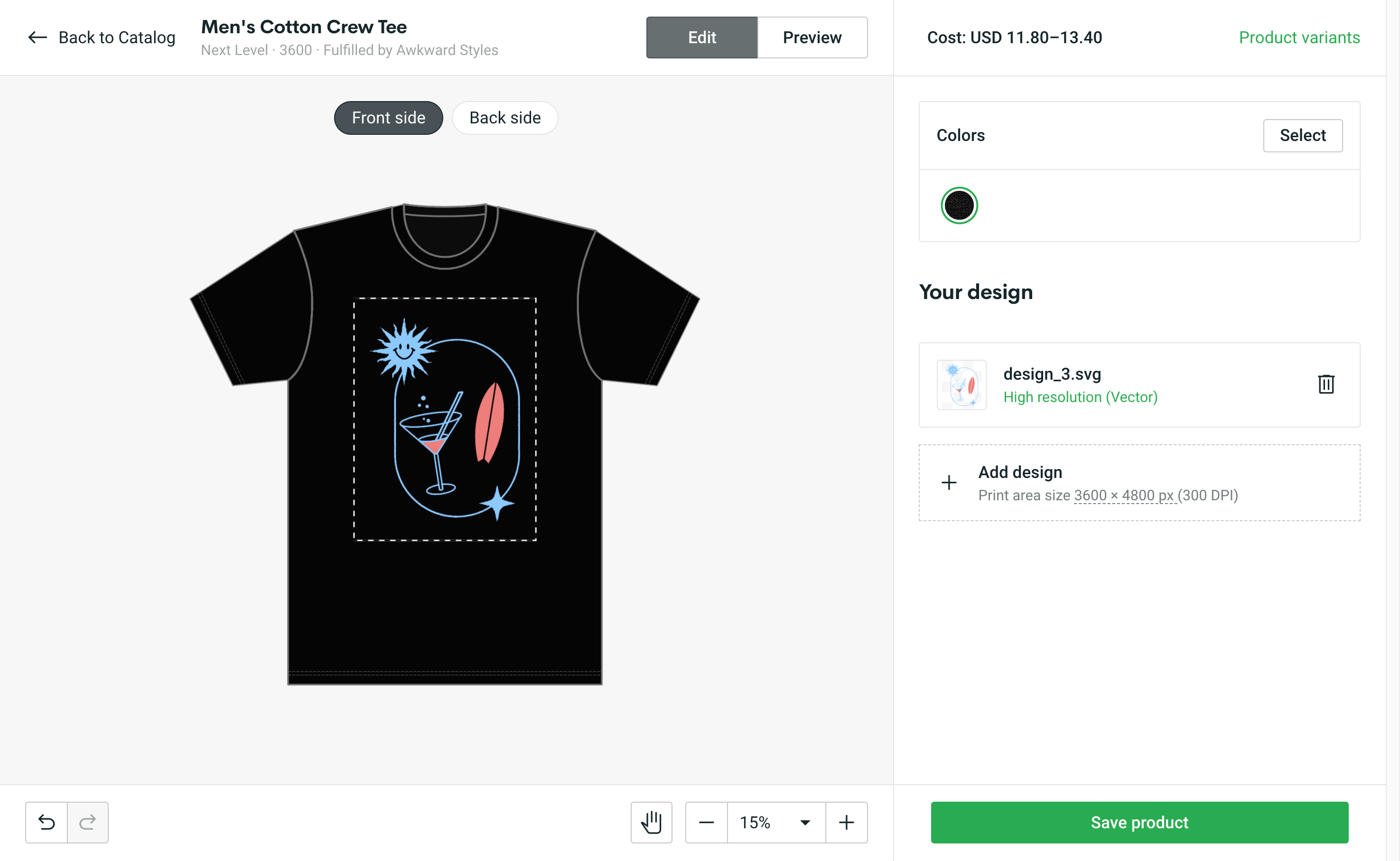 Note
The TikTok Shop US
return policy
covers all items, including POD products. Occasionally, customers may make use of this policy to return non-faulty items, impacting your profit margin calculations. With this in mind, we recommend that you carefully review your TikTok Shop US product pricing to prevent it from affecting your profit margins.
Step 4: Publish your product
Publish the product to your store, making sure that the shipping settings are left at "Default," as shown below.

As the next step, make your products available for sale by activating them in TikTok.