How do I set up a TikTok Shop US account?
Note
Our TikTok Shop US integration is currently limited to US-based merchants and supports shipping within the United States. You can only use US-based Print Providers to publish products on this sales channel.
To get started with selling products on TikTok, you need to set up a TikTok seller's account using your existing TikTok account or by signing up with a phone number and email address.
Step 1: Sign up for TikTok Shop US
Start by signing up for a TikTok seller's account with your phone number and email address, or use an existing TikTok account. You'll need to set up a separate seller's account even if you already have a regular TikTok account.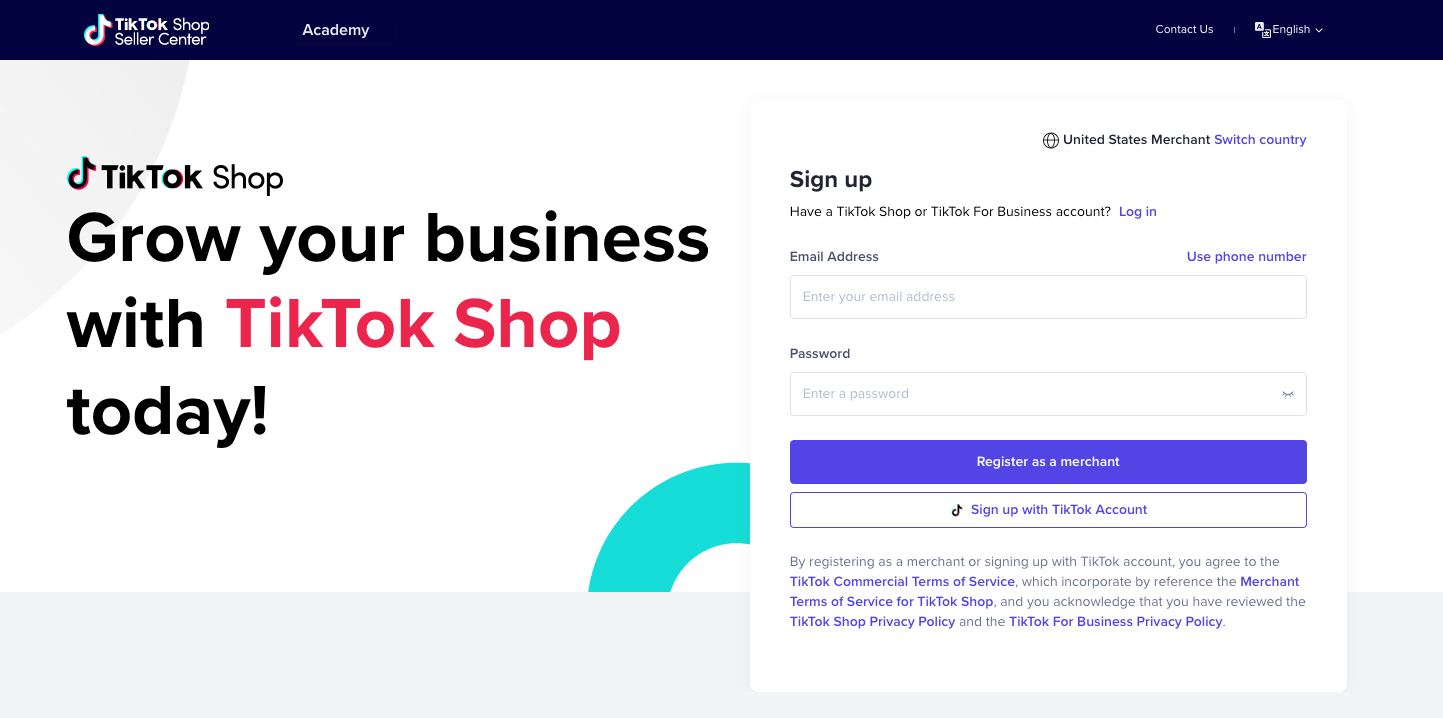 Step 2: Add business information
First, select your business type. There are two types of sellers: individual sellers and business sellers.
An individual seller refers to a person who is not a business entity but offers goods for sale as an individual.
A business seller refers to a legally authorized business entity that offers goods for sale.
Both business types are compatible with our TikTok integration.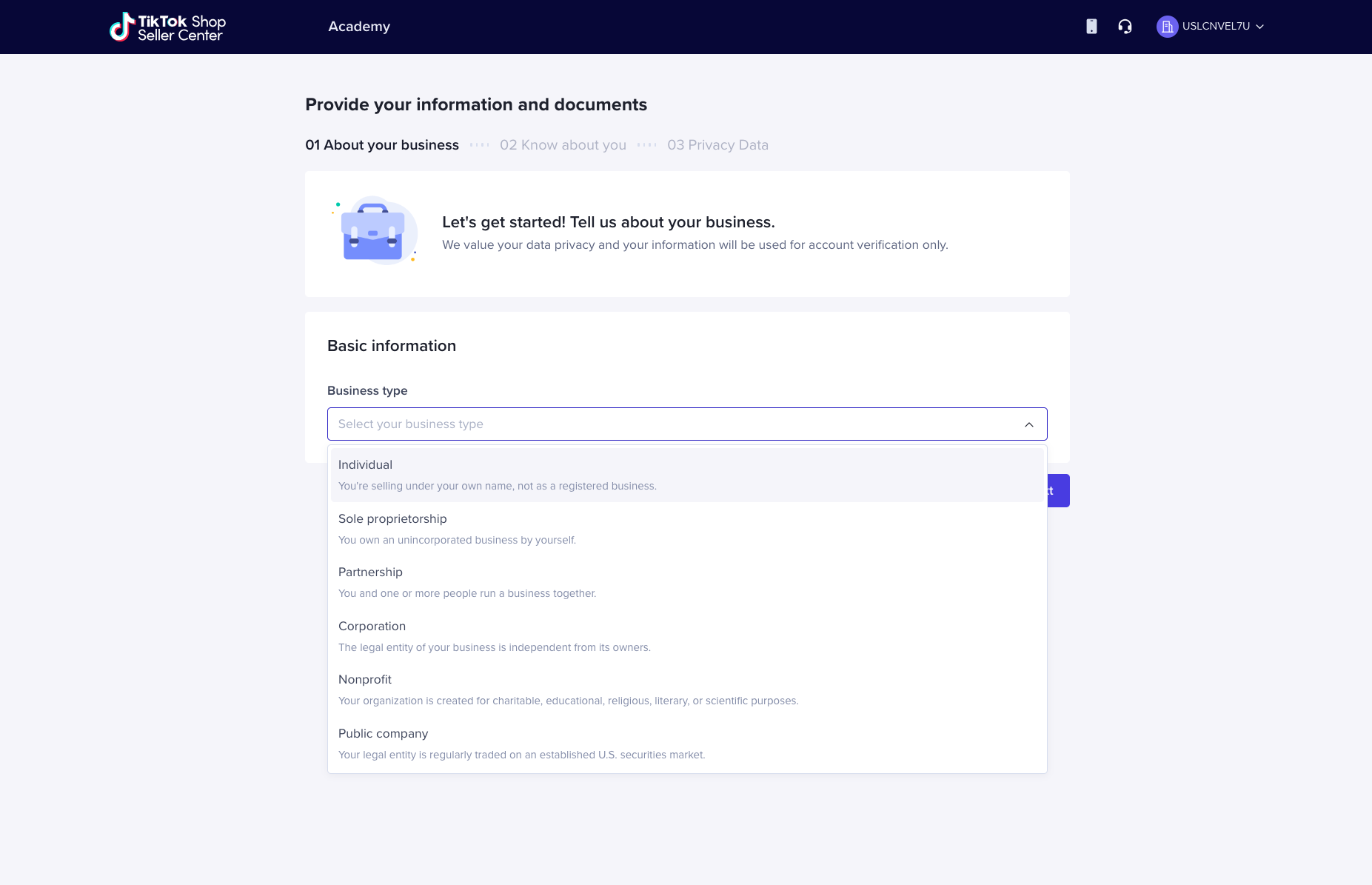 Next, choose a unique name for your shop. Check the TikTok Shop Name Guidelines for more information. Add the relevant business details and choose the primary product/service type of your shop. If you're planning to sell apparel, choose "Clothing & Accessories / Miscellaneous Apparel and Accessory Stores".
Step 3: Add seller information
In this step, you will need to provide information about yourself.
Individual sellers need to submit a US passport or driver's license, along with a US taxpayer ID during this step.
Business sellers need to provide a company registration document, as well as a US passport or driver's license.
Note
You will be asked to provide a bank account later to receive payments, make sure it is in the same name as the company or individual you provide.
Next, proceed to the next step to accept the data processing policy and confirm your information.
After completing these steps, it can take 1-2 days for your account to be reviewed by TikTok. Once your shop has been approved, you can start setting up your TikTok Shop and connecting it to Printify.