How can I connect TikTok Shop US with Printify?
Note
Our TikTok Shop US integration is currently limited to US-based merchants and supports shipping within the United States. You can only use US-based Print Providers to publish products on this sales channel.
TikTok Shop is an eCommerce solution integrated within TikTok, a video-based social media app with millions of US-based users. With just a few quick and simple steps, you can connect your TikTok shop to Printify and start selling.
Watch our video or follow the steps described below.
To connect your Printify account to your TikTok shop, start by navigating to the sales channel selection page here.
Step 1: Create your store
First, create and name a new store to connect with Printify. You can also connect an existing store if you already have one. Your store name will be shown on the "ship from" field on shipping labels and can be changed in your store settings.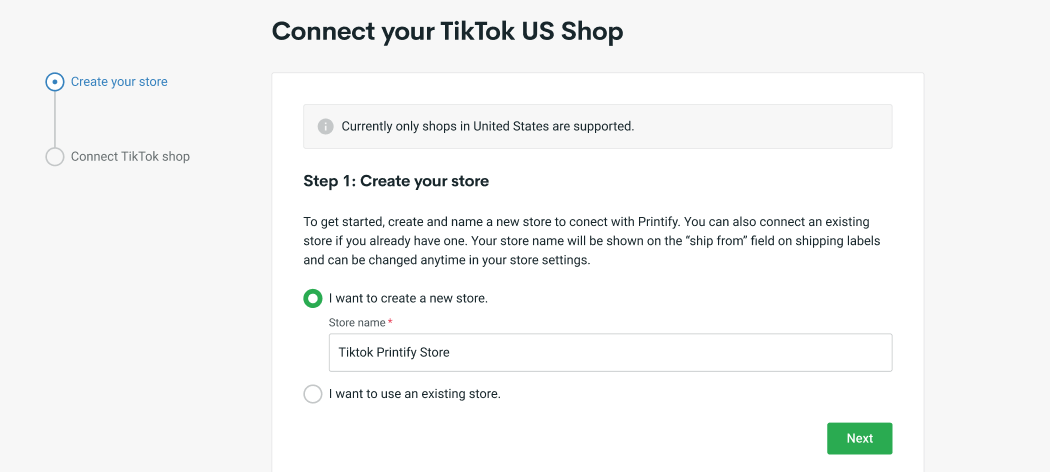 Step 2: Create a TikTok Shop and connect
To sell on TikTok, you'll need to set up a TikTok seller's account. Once approved by TikTok, you'll be ready to launch your store and connect to Printify.

Check the box and click Connect to continue the process. You will be directed to TikTok and should select the "North America seller" account type to start the authorization process.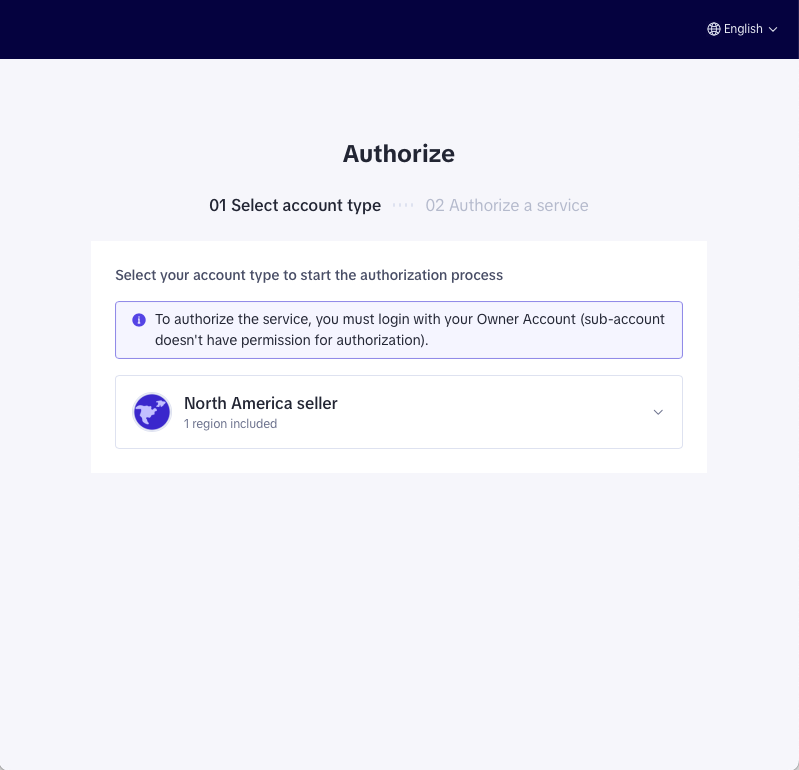 At this point, your TikTok shop should be successfully connected to Printify. As the next step, you'll need to set up a pick-up and return warehouse in TikTok.