How can I create a manual order in Printify?
Follow the step-by-step instructions below to manually create an order for a customer in Printify.
Step 1: Select products
Start by navigating to the My products section and clicking Create order → Manual. Then choose from your already created products. You can add more products to the order by clicking Add product to order.
Alternatively, you can create a manual order by clicking on the shopping basket icon next to the product in My products and selecting the desired product size and color.

Step 2: Enter the shipping details
Next, input the shipping information of the recipient.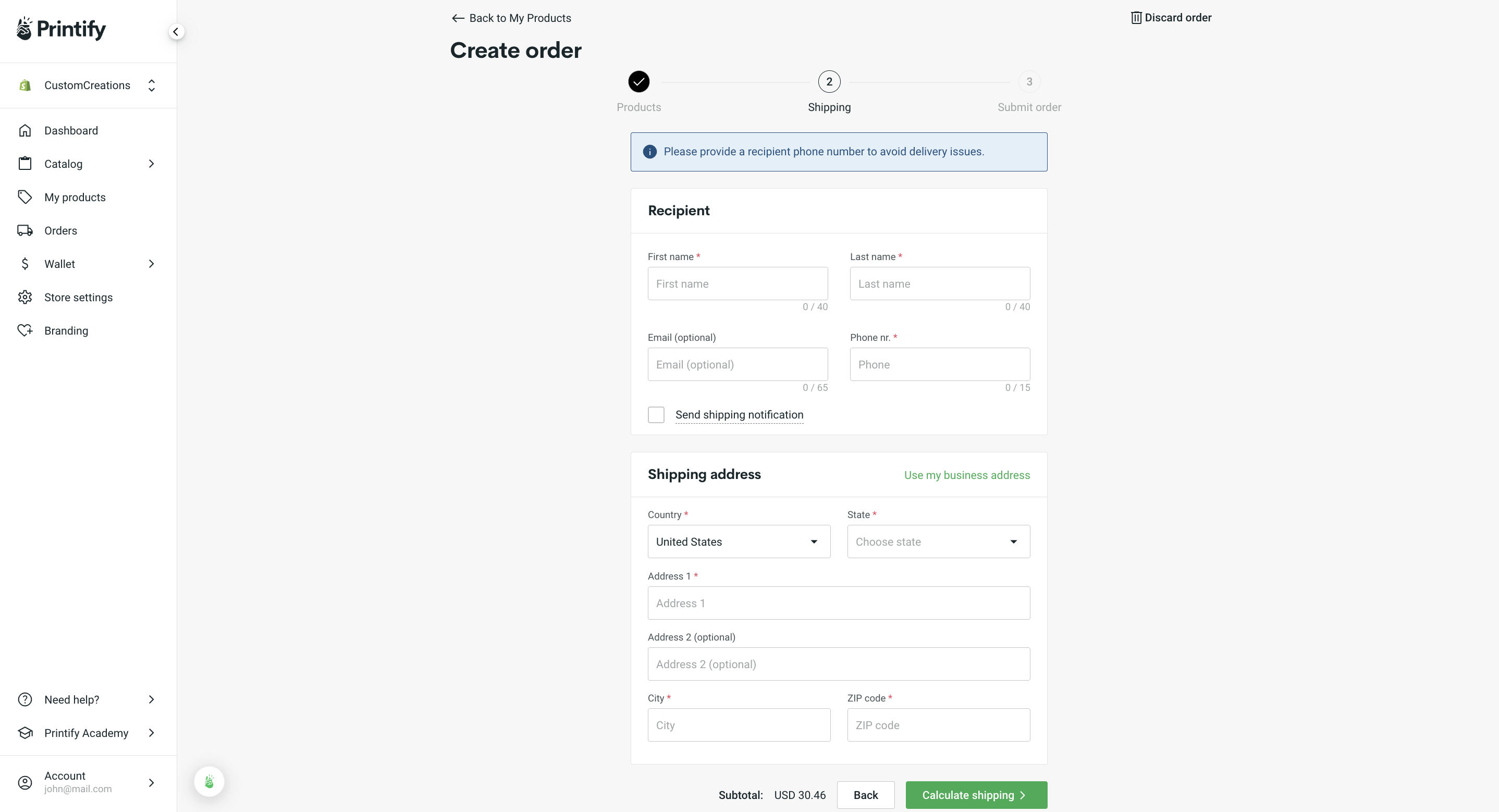 Step 3: Choose the shipping method and submit the order
During this step, you will be able to choose a shipping method and either submit the order to production immediately or save it for later.
Proceed to payment: This option is visible if you haven't added a payment method to your Printify account yet, you will be required to enter your payment information in the next step.
Submit: This option sends the order to production immediately.
Save for later: This option keeps the order "On hold" and allows you to send it to production at a later time by clicking Submit order.