Why doesn't my order show up in Printify?
All orders that you receive in your store should show up in your Printify account. Orders with products that are not linked to Printify will show up in your "Other orders" tab and can be manually imported.
Make sure to click on the "Other orders" tab to check if the missing order is there: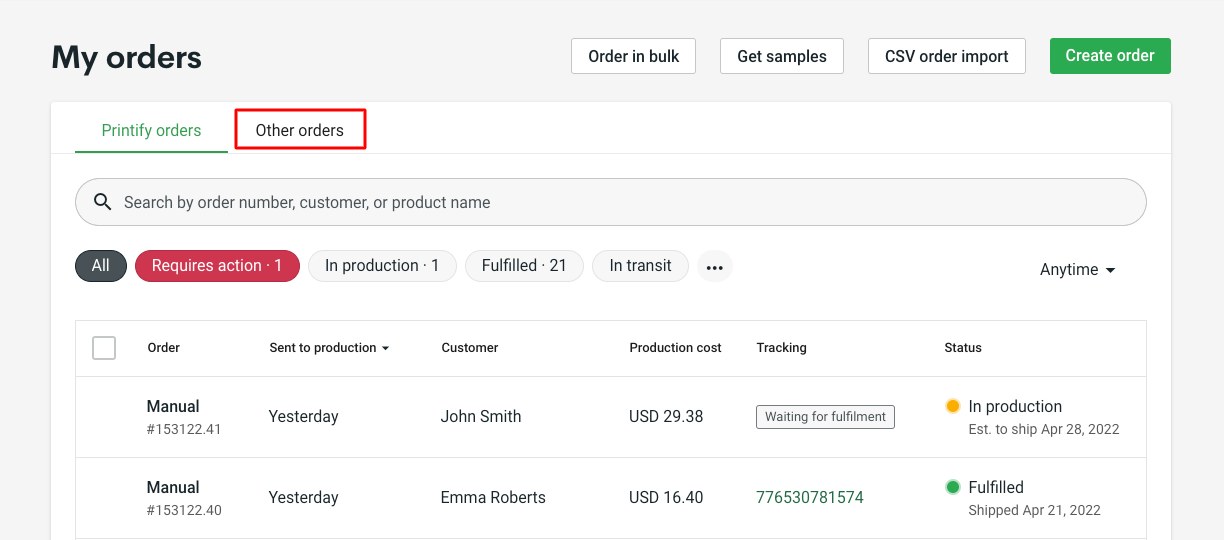 A note for Etsy users: Occasionally it may take up to 2 hours for the Etsy order to appear in Printify. If the order hasn't imported after this time, it is likely that its payment hasn't cleared on the Etsy side – more on this here.
If you need additional help with your orders, please reach out to our Support team by clicking on the chat bubble.