How can I integrate my Squarespace store?
To use Printify integration, you'll need one of the following 3 Squarespace plans: "Business", "Basic Commerce", or "Advanced Commerce". See all of their plans & pricing here.
How to connect your Squarespace store to Printify
1. Before getting started with the integration process, make sure that you have created a website on Squarespace (you're able to create several websites under one Squarespace account).
Once that's done, create a store page within that website. This is where all of your published products will be displayed. You can name the page "Products", "Store" or similar.
2. Create an account with us or log in to your Printify account. Click on the drop-down menu in the upper-left corner and select Manage my stores. Click Connect and then choose the Squarespace option.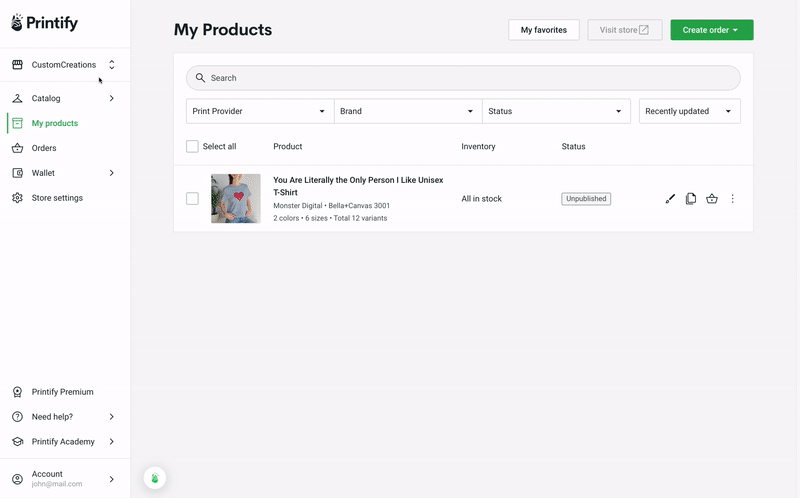 3. You'll be asked to log in to your Squarespace account (if you aren't already logged in). Click "Allow" to proceed with the integration.
4. In the next step, choose a draft Printify store that you want to connect to from the drop-down menu and click Continue. Alternatively, create a new store.
5. Lastly, give your store a name and click Continue to complete the integration process.
All set! Before proceeding with creating products, make sure that you also set up shipping.