Why does my product look different from the mockup?
Even though our mockups are highly realistic, it's important to remember that mockups are digital renderings of files, and are not guarantees of final products.
Each of our Print Providers may use different printing equipment and supplies, which can result in minor discrepancies in the color outcome.
We suggest always previewing designs in CMYK color mode in our Mockup Generator, as it provides a more accurate representation of how the product might look when printed.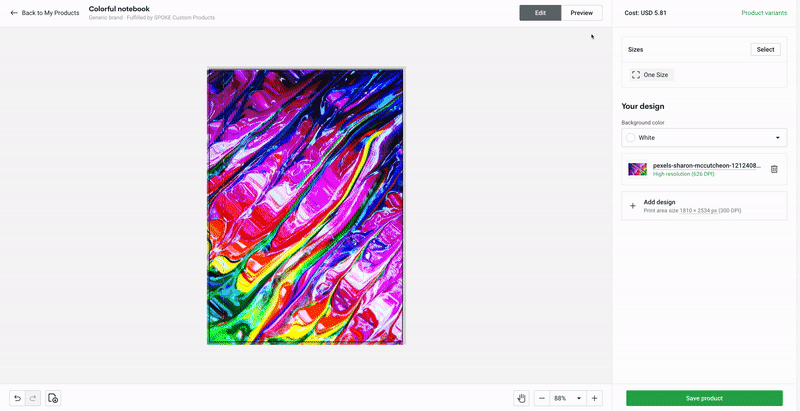 We also encourage you to order some samples from your chosen Print Provider(s), to get an accurate understanding of the products that your customers will receive.
When it comes to DTG products, note that white ink may not always be printed on white clothing. If your design includes white elements, they might be omitted. It's a good idea to upload different artwork for each product color. To prevent the design from appearing somewhat gray or faded, it's best to avoid using black designs on dark clothing. Also, using colors similar to the garment (such as blue on blue) could result in a print that looks dull.