How do I create text designs?
You can include personalized text on your Printify products using our built-in Text Editor. This text can be used independently or alongside your print file. Additionally, our Text Editor supports the use of emojis, which are free for commercial use and can be incorporated into your product designs.
Navigate to the Mockup Generator by clicking on Start designing, followed by Custom text. Then type the text and adjust the font, color, size, and alignment to suit your preferences.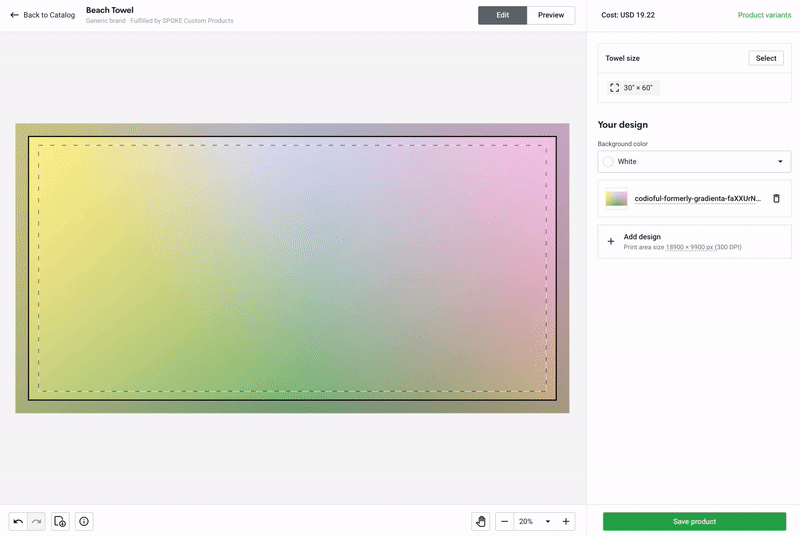 Our Text Editor has been updated to support non-Latin characters, making it possible to include text in different languages on your products or branding inserts.
Note
Not all font styles are compatible with non-Latin characters. If the chosen language is not supported by the selected font, please choose an available option from the drop-down menu.