How can I integrate my PrestaShop store with Printify?
1. Start the integration process from printify.com. Create a free account with Printify, or log in if you already have one.
2. Once you're in your Printify account, navigate to "Manage My Stores" and click on the Add New Store button, which will open a list of available Printify integrations. Find the PrestaShop integration, and click Connect.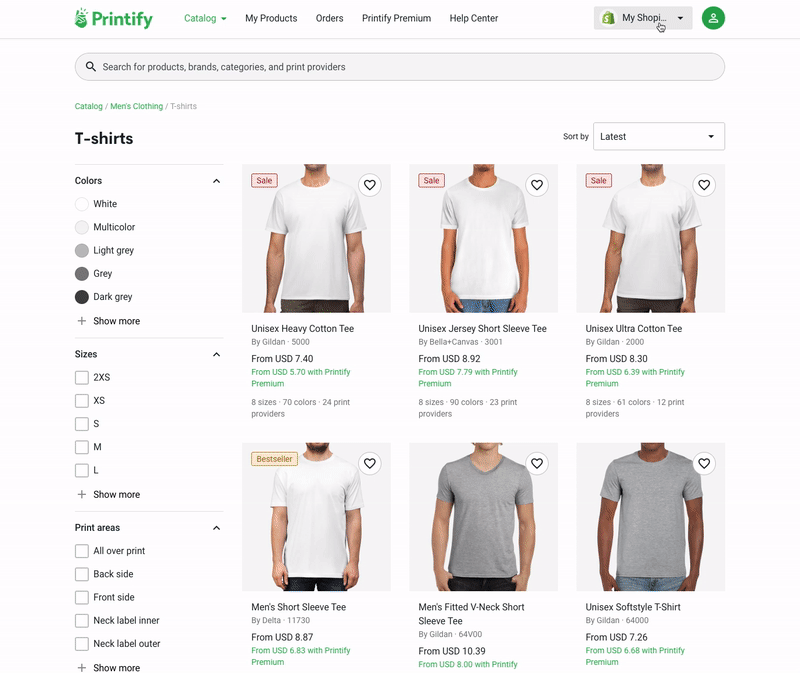 3. The next window will prompt you to input your PrestaShop store link. The very first time you try to connect most likely will be an unsuccessful attempt – but don't worry, this is to be expected.
Integrating PrestaShop with Printify requires a specific zip file module, which you'll be asked to download from the same page you're on. Download only the module that matches the PrestaShop version that you're using.
4. Once the module has been downloaded, install it in your PrestaShop app by heading over to "Modules" → "Module Manager", followed by "Upload a module" in the upper right.
The module will afterward appear in your PrestaShop modules at the very bottom of the page, under "Other".
5. Once the module is successfully installed in your PrestaShop app, you are now ready to make a successful connection. Complete the integration process by clicking "Connect" in PrestaShop:
6. Alternatively, you can complete the integration process by repeating steps 1-3 in Printify!
When the integration process is complete, don't forget to set up shipping as well.
Video tutorial