How do I use selective publishing on my sales channels?
As you're making changes to your existing product in Printify, you can choose which product details you want to sync with your sales channel.
You don't have to worry about having your information overwritten if you made changes to the product in your sales channel – simply choose which particular details you want to update.
Please note: It's possible to see the selective synchronization options only if it's a previously published product. When publishing a product for the first time, all product details must be published.
How it works
1. Choose the product that you want to update and click on the product card to edit its details.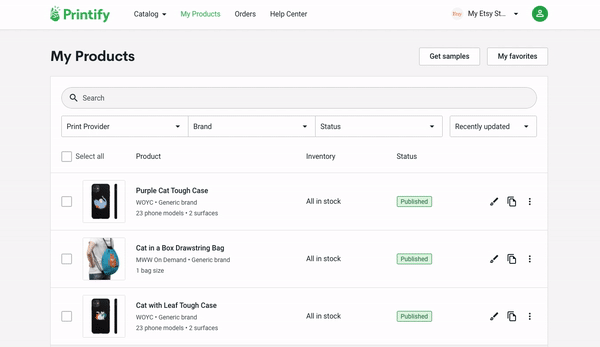 2. Make changes to the product information (main mockup, title, description etc.). Next, choose which details you wish to sync. Uncheck the box for the details you don't want to update.
If you're using Shopify or Etsy, you will also be able to choose between several variant visibility options. More on that here.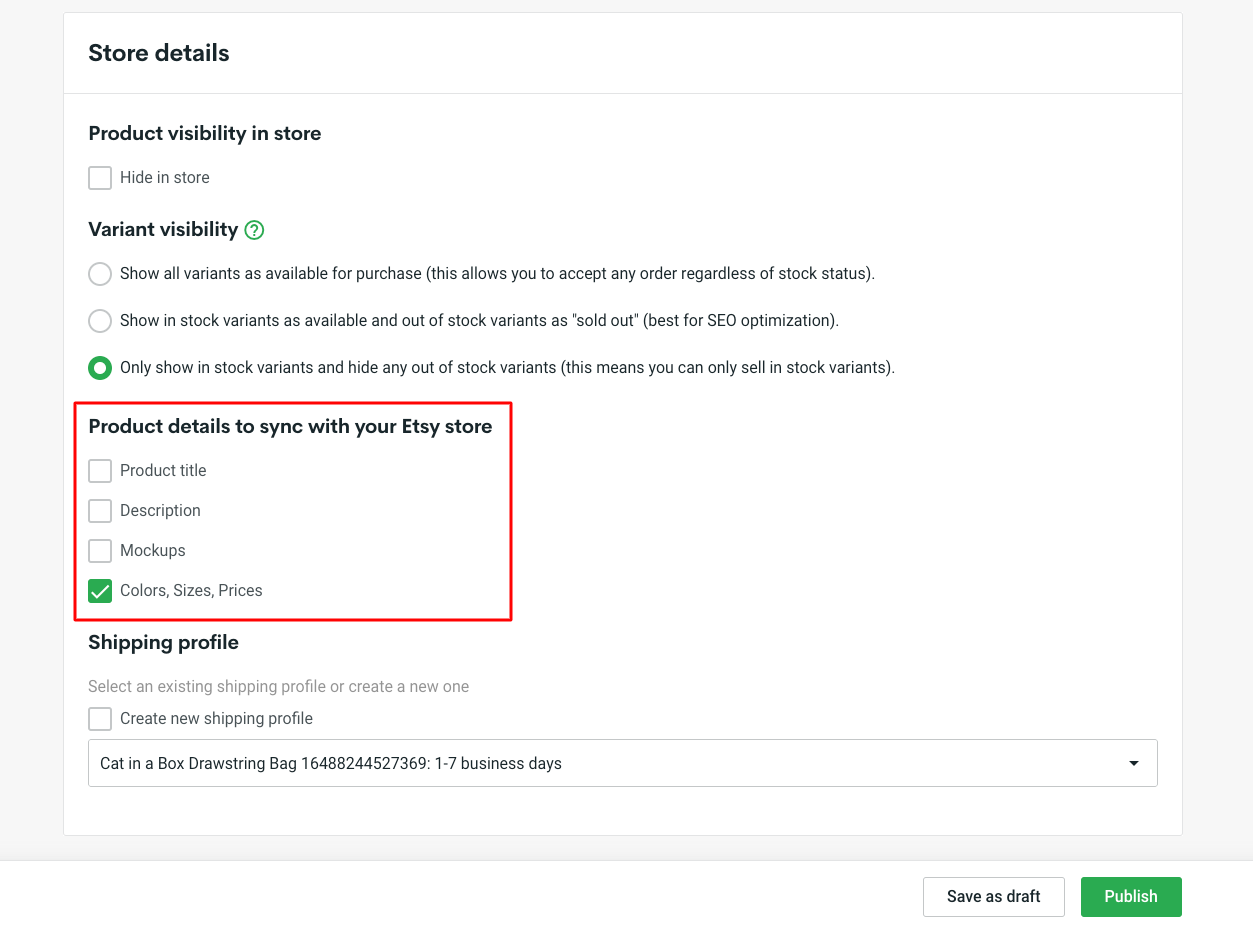 Please note: If you add a new color or size to a product and republish it without checking the box for "Mockups", then that product variant will publish to your sales channel without an image. You will need to manually upload an image to the new variant in your respective sales channel.
3. Save changes by clicking Publish. The changes will be reflected in your sales channel.
Please note: Orders will be synced with Printify using the information that is available on the Printify side. Please ensure that all data is published directly from Printify and the listing matches the data and images on the Printify side. We recommend that you make all changes from the Printify side at all times (apart from adding/changing the product mockups).