How can I migrate an existing product to Printify?
Use this workaround method to switch your existing products to be fulfilled with Printify without having to recreate them from scratch. This way, you won't have to worry about losing the reviews, ratings, and the SEO setup of your current product listing.
If you're a Shopify user, we recommend using our Migration Tool for Shopify Users instead of this method as it offers more convenience. If you're using Etsy, try the workaround described in this article.
This article will outline the steps for migrating a WooCommerce product. The same principle applies to all of the following integrations: BigCommerce, PrestaShop, Squarespace, Wix, and Walmart US.
Note
For this method, you'll need to have an order submitted in your connected store. We recommend waiting until a customer submits an order for the product that you want to migrate. Please note that you will have to repeat this process for every variant of the product the first time.
Step 1: Create a new product in Printify
Create a new product in Printify and choose the same size and color variants as those of your existing product. You want to pick a product model that is identical or closely resembles your existing product that you want to migrate. For this example, we'll use a t-shirt, however, this method will work for any product. Make sure to keep the product unpublished by selecting "Save as draft".
Tip
To avoid accidentally publishing or deleting the product created for migration purposes, give it a specific title.

Step 2: Copy the SKU number of the corresponding product variant
In the My Products section, click on the product card to edit its details. Scroll down to the SKU numbers for each variant. Copy the SKU number of the product variant that corresponds to the size and color of the product that has been ordered – you will need this number for one of the next steps.
You can select the full SKU number by right-clicking on it.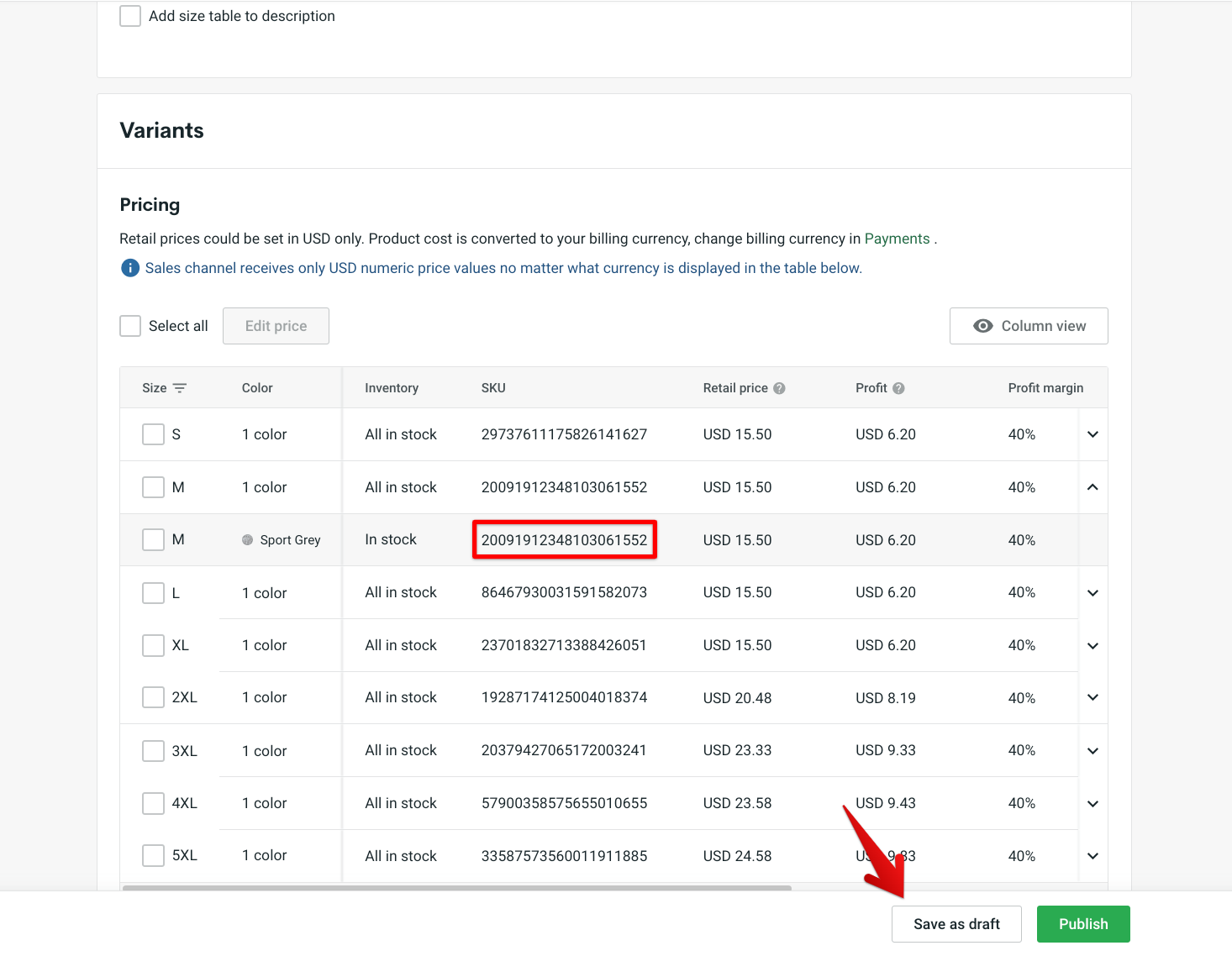 Step 3: Select a product variant to be synced
In this step, you'll need to use the order that has been submitted in your connected store. You can wait until a customer submits an order for the product that you want to migrate, or you can submit an order yourself (you'll need to be logged out from your store account and order your own product as a customer would).
Navigate to Orders → Other orders tab on Printify and click on the order. Click Select product for that order and paste the SKU number from the previous step. Then select the same size and color that has been ordered by the customer.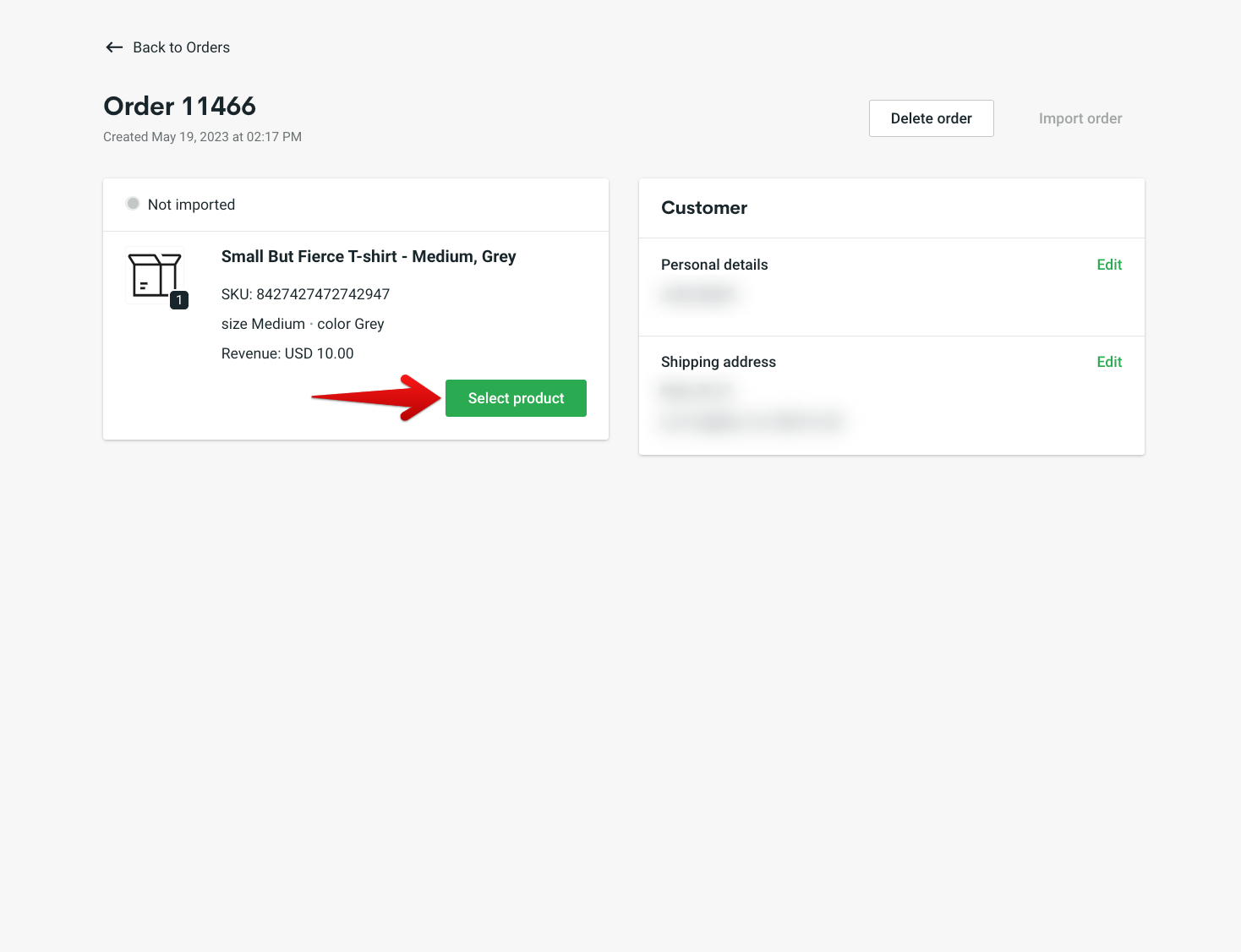 Step 4: Permanently link the product variant
Link the product variant by selecting the "Automatically import orders with this product variant" checkbox and click Confirm. This means that all future orders containing this product will be imported automatically to the Printify orders tab in your account.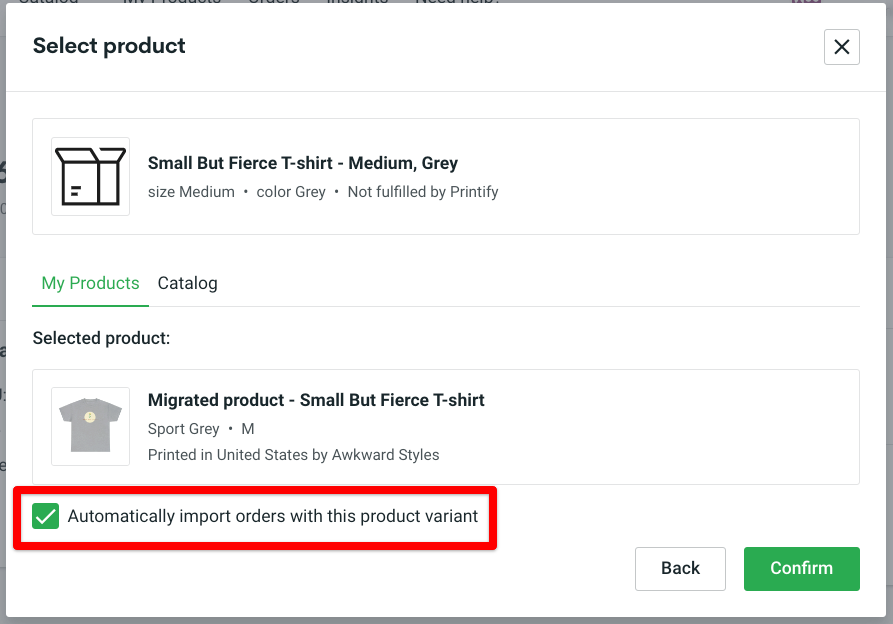 Step 5: Import the order
Lastly, click Import order. After importing it, that particular product variant will automatically go into production the next time it is ordered in your store (in accordance with your Printify order approval settings).
The green icon shown in the order indicates that the migration of this variant has been successful.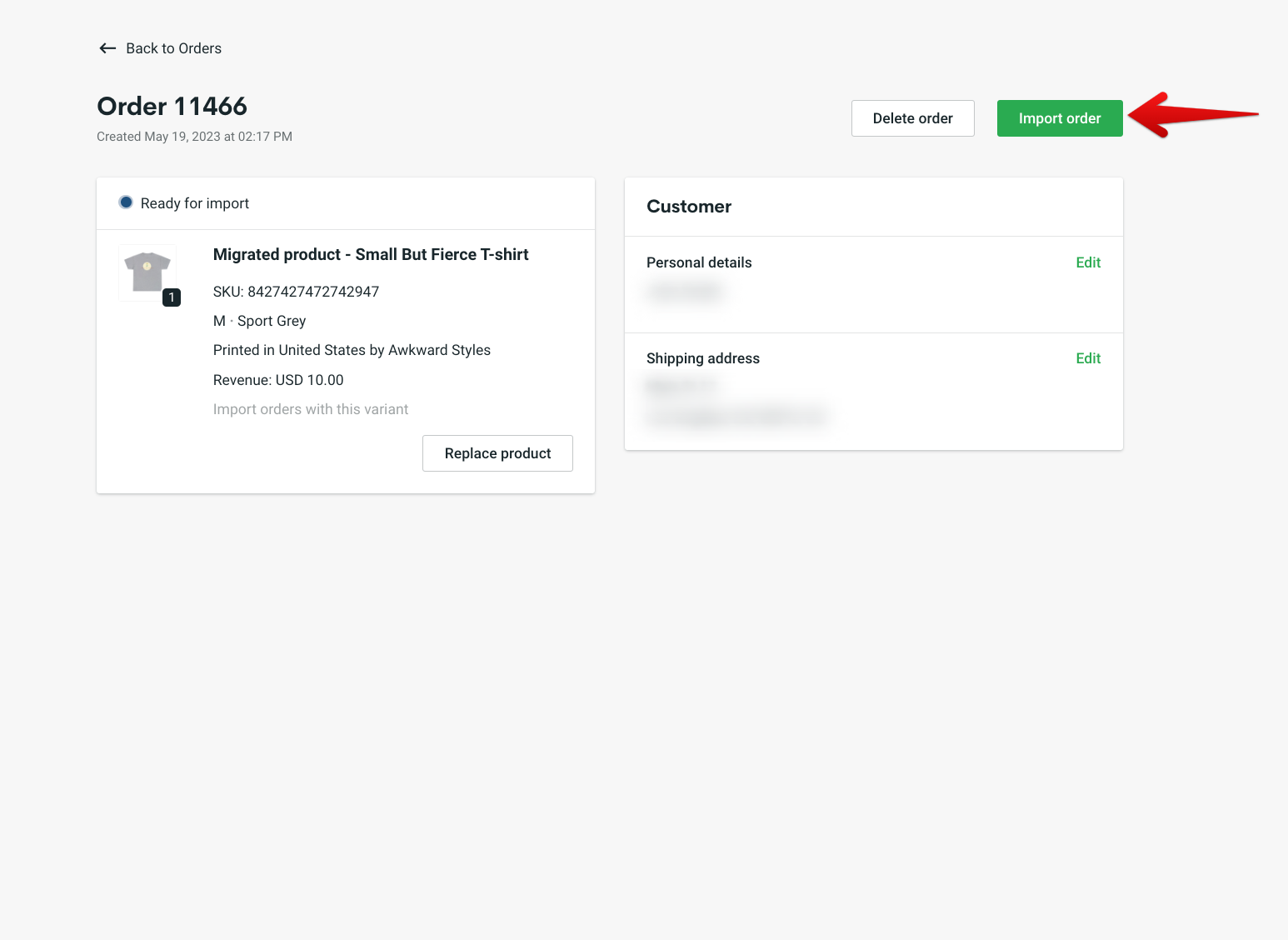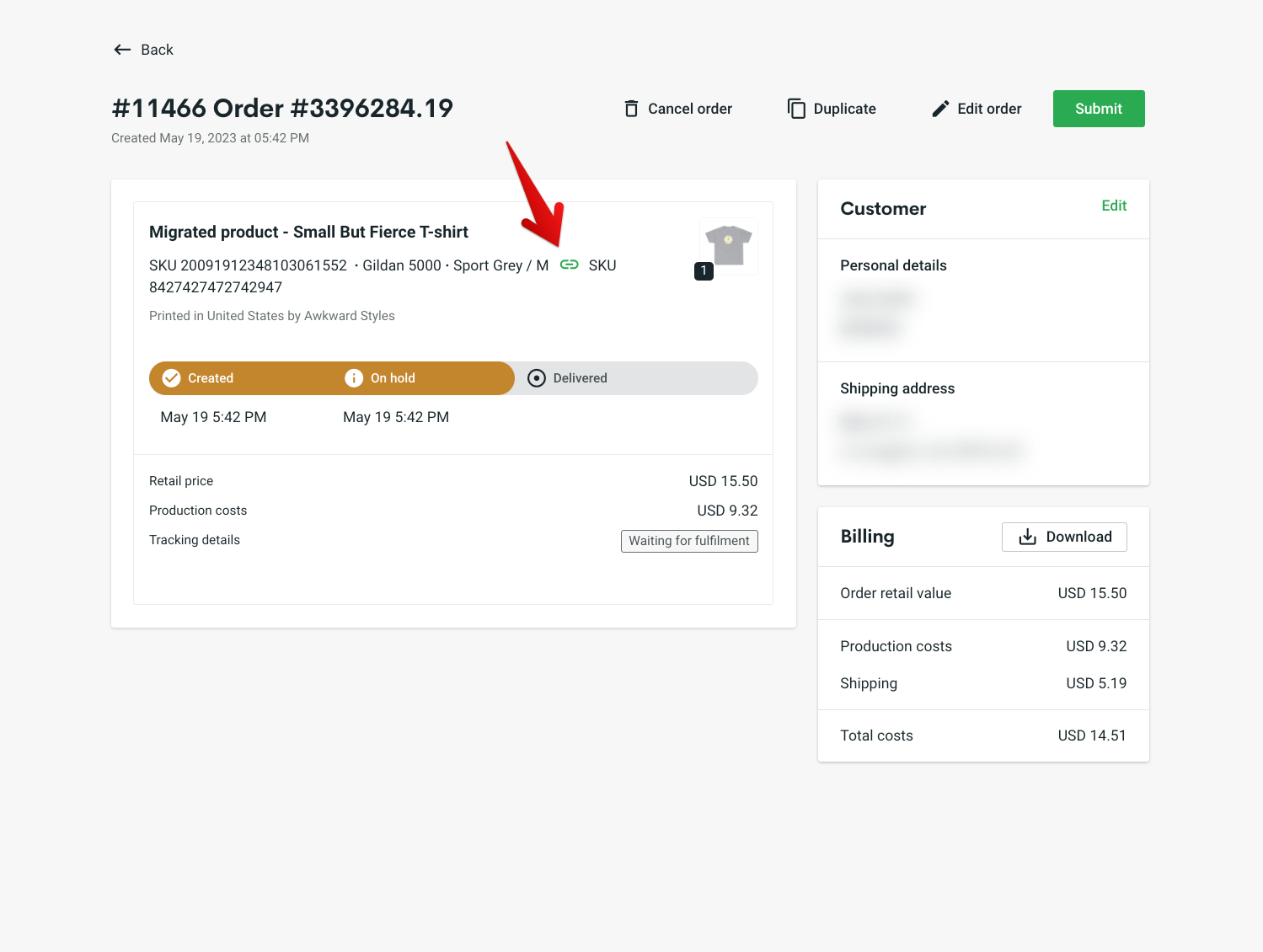 Additional information
Please note that you will have to do this process the first time for all your products (and for every product variant).
To make changes to the migrated product (e.g., adjust or change the design), you will need to update the product separately in both Printify and in your store. If you'd like to have the ability of syncing any changes from Printify to your store product listing, the product will need to be recreated from scratch.
In case you made a mistake, you can easily disconnect the specific product variant from the Printify product by clicking on the green chain icon in the order. This will immediately stop the automated fulfillment of this particular product variant.