How can I create a custom neck label?
Add personalized branding to your t-shirts by printing an inner or outer neck label. Our built-in Mockup Generator tools allow you to customize the label design.
Note
Currently, neck label printing is only available for t-shirts with tear-away labels, however, additional t-shirt options will be available in the future.
Customization of the neck tag (fabric tag) is not currently offered.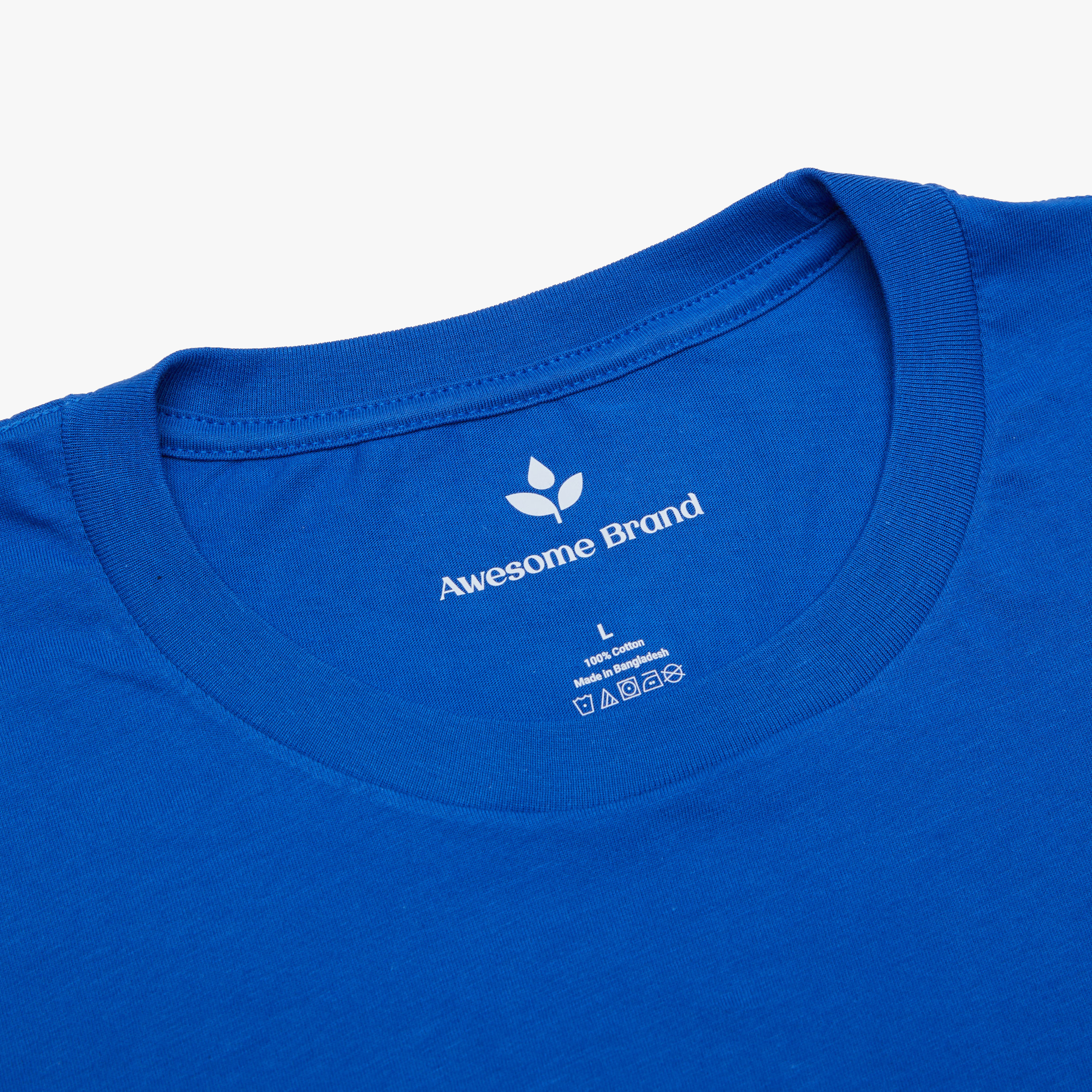 Keep in mind that only one neck label option can be added to a shirt at the same time. An outer neck label can't be applied if a back print has already been added.
The neck label may be printed using either the direct-to-garment (DTG) or direct-to-film (DTF) printing methods, but the resulting print will be the same regardless of the method used. More information regarding the neck label printing method can be found by clicking More details and selecting Production on the product page.
Step 1: Choose a garment with a neck label option
Select a t-shirt that offers the option for a printed neck label. You can easily locate these t-shirts by applying a filter in our catalog.
Step 2: Upload the neck label design
Select the neck label print area in the Mockup Generator and upload your neck label design. For best results, use a contrasting color for the neck label design, and avoid using the same color for the neck label as the shirt color, otherwise the print may blend in with the fabric and be unreadable.
If your shirt has multiple color variants, consider using different color designs for the neck labels. Or, apply a different background color to the neck label print area to make sure your label design stands out.
Note
If the inner neck label design is too dark and the t-shirt is lightweight and light-colored, the neck label may be visible from the back of the shirt. To avoid this issue, we recommend selecting a mid-weight or heavyweight t-shirt instead.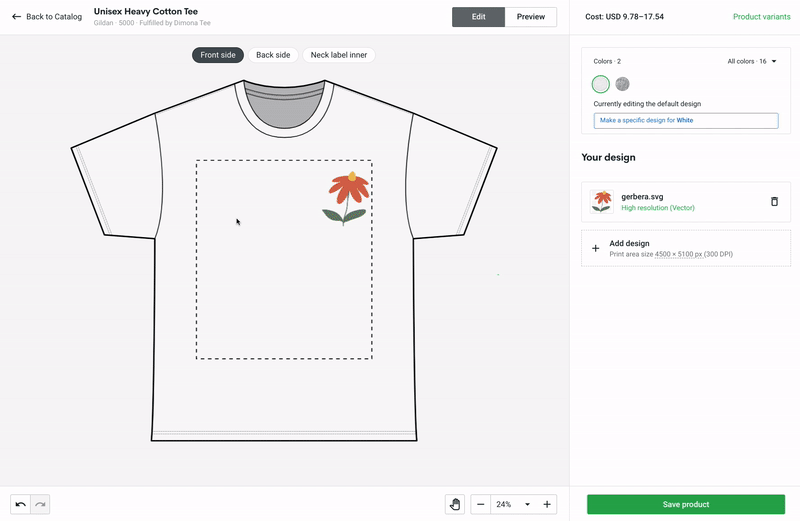 If printing an inner neck label, adjust the color of the care instructions as needed to make sure it stands out. This color can be different for different t-shirt color variants. The manufacturer's tag will be removed when printing an inner neck label. The garment size, fabric composition, country of origin, and care instructions must be printed onto the garment as a legal requirement. These values are pre-set by Printify.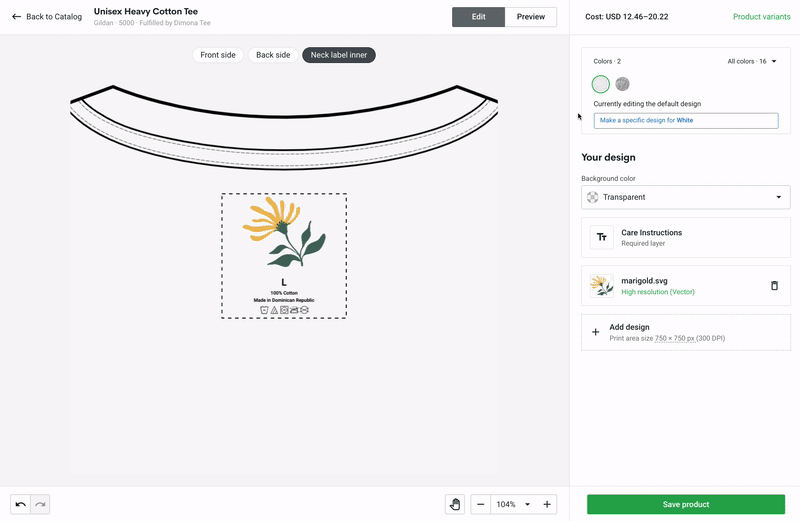 Step 3: Save and publish the product
When you're happy with the outcome, click Save product and proceed to the next step to save or publish the t-shirt to your store.