How do I use a coupon code?
Coupon codes are promotional offers by Printify in the form of a free Premium subscription or store credit. To apply a coupon code to your Printify account, navigate to Wallet → Payments and input the code in the Coupons section.
Note
Printify coupons are available only when using United States Dollar (USD) as your billing currency.
Free Premium subscription coupon
This coupon code gives you free access to the Premium plan prices for one month. The Premium plan prices will become available immediately. To continue using the Premium plan, you will need to subscribe.
Store credit coupon
After adding the store credit coupon to your account, you'll need to activate it by selecting it at order checkout. A store credit coupon code must be used to pay for a single order.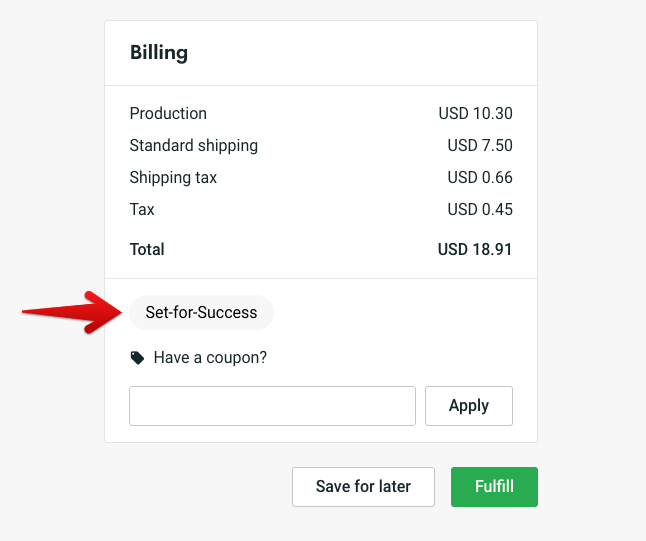 Split payment is also possible (if the order total exceeds the coupon value, you can cover the difference using your added card). However, any unspent value will be lost if the order total is less than the coupon value.
Note
A store credit coupon can also be applied to orders imported from your sales channel. Open the order details and click
Edit order
, then activate the coupon by selecting it at the final checkout step.