How do I use the free Mockup Generator?
Our Mockup Generator is a free tool that lets you upload your design and preview a realistic mockup of the final printed product. You can use it as a part of your product creation process or as a standalone tool to explore new design ideas.
Follow the steps below to create your custom product with our free Printify Mockup Generator.
Step 1: Choose a product
Log into your Printify account, navigate to our catalog and choose the product you wish to customize. Click Start designing for your chosen Print Provider.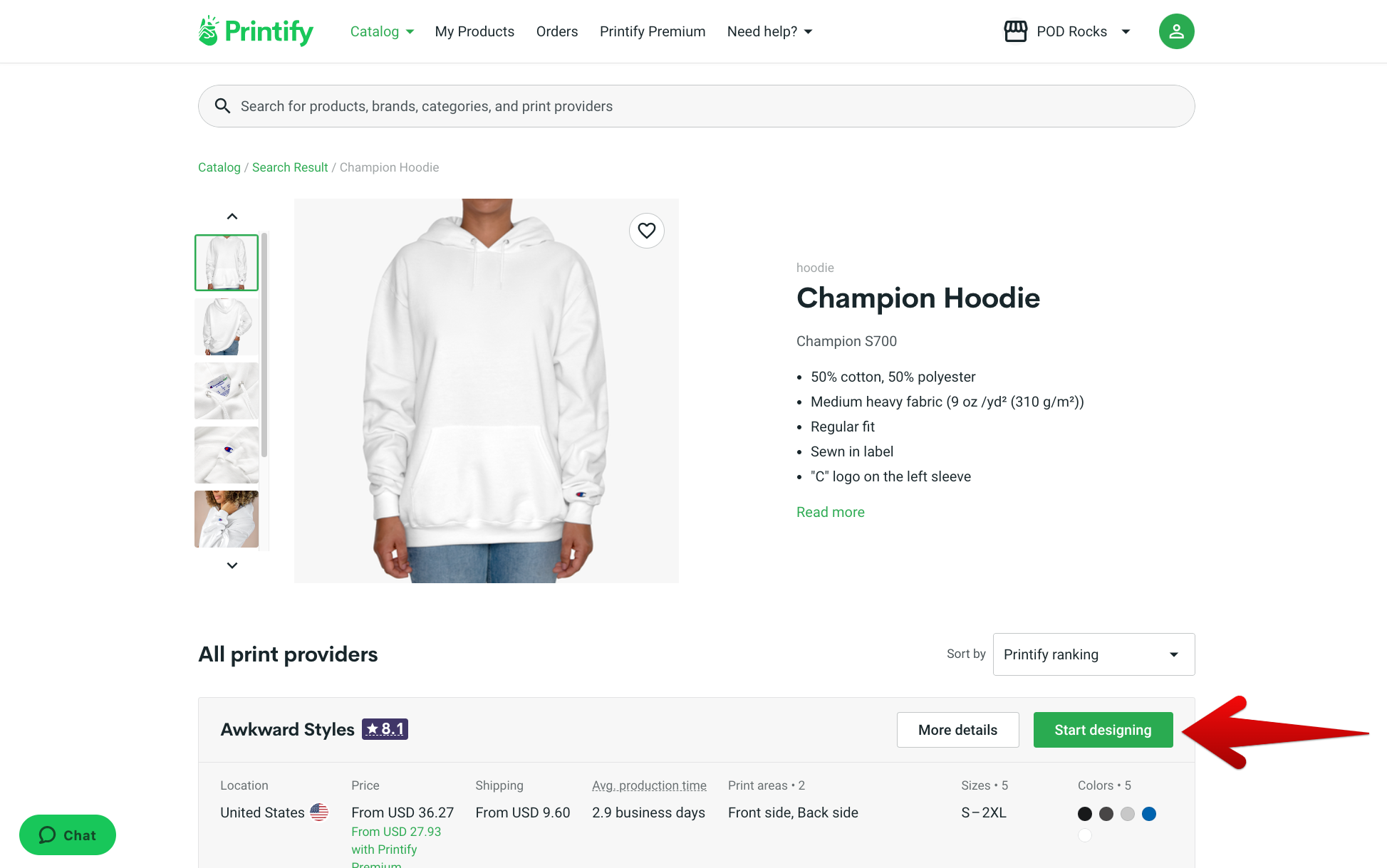 Step 2: Upload a design
Choose how you will add your design:
Upload a design from your computer, Dropbox account, or Google Drive

Add a custom text design using the Text Editor

Choose an image from the Shutterstock image library

Find free designs in our Mockup Generator Graphics Library
Note
You can add up to 20 layers (designs) to each print area for most products.
For excellent print quality, make sure your image matches the recommended dimensions and resolution shown in the side panel. In case you have a low-resolution design that you want to use, we'll automatically enhance the quality of the print file before sending the order to production so that it's more suitable for printing.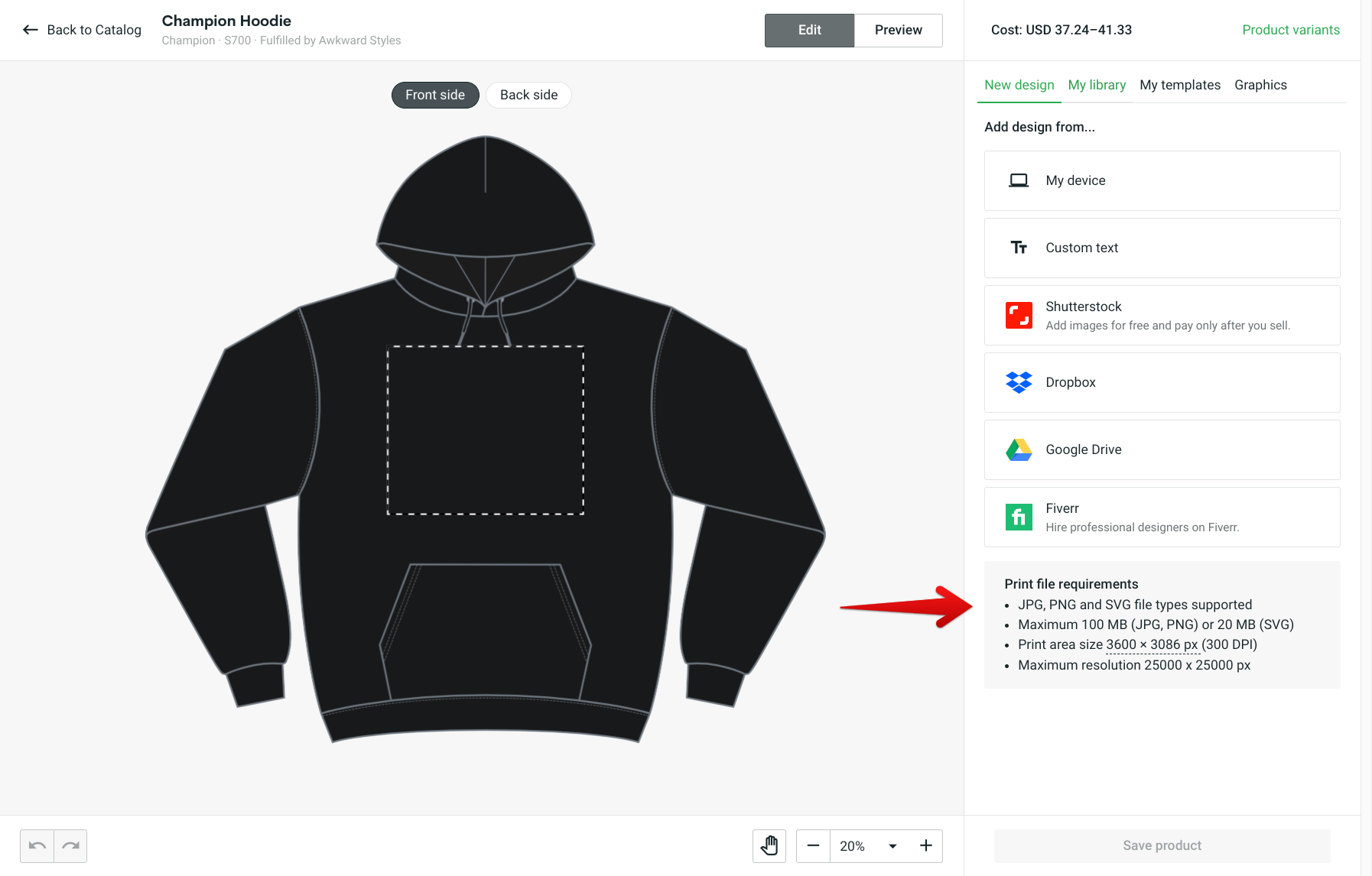 Step 3: Adjust the size and placement
Once the design is up, adjust its size and placement. Use the side panel to select your preferred alignment.
Note
The alignment tool will adjust the alignment of your entire design file. Make sure that your main design elements are centered within the file.
Step 4: Choose the product colors
By default, your design will be applied to one color variant. Click on the All colors menu to select more color options for your product. All sizes of the selected colors will be automatically added to the product.
To learn more about what happens when a product variant goes out of stock, click here. However, if you'd like to make adjustments to the size options or check the pricing/stock availability, click on Prices & variants just above.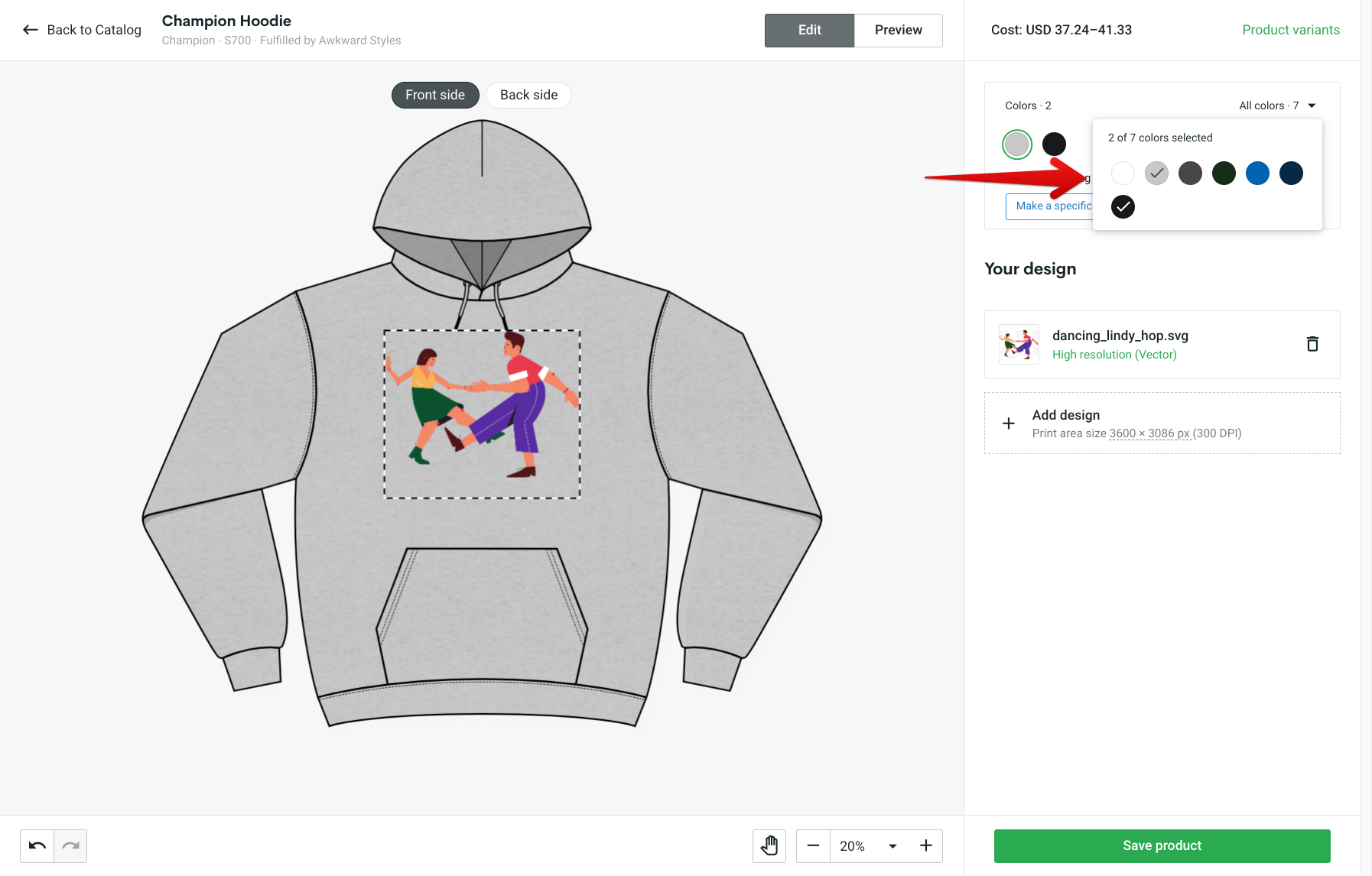 You can also create a single product with different designs.
Step 5: Preview the mockup
After you complete the design process, click Preview to see a realistic mockup image of your design on the different color variants.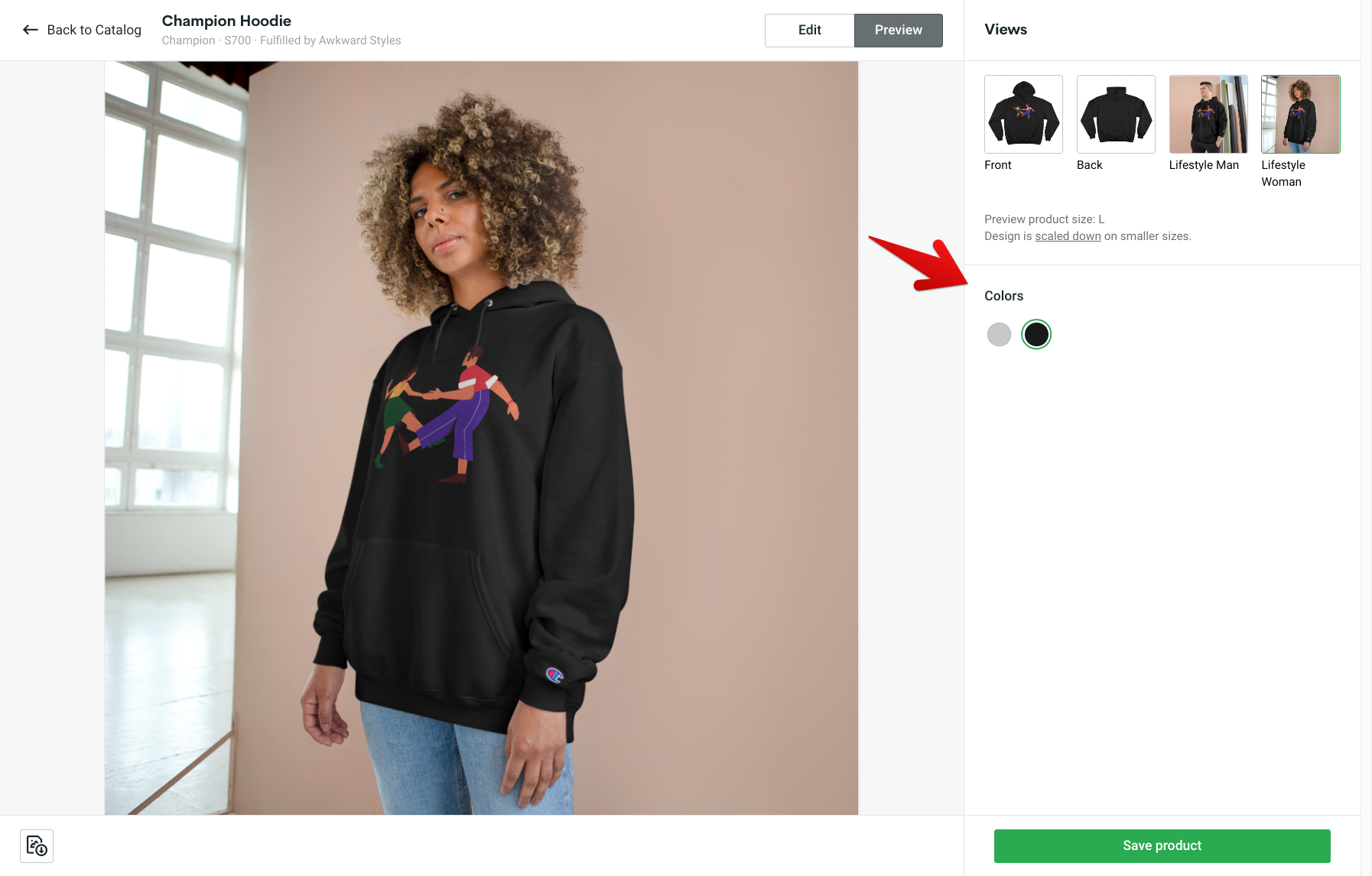 During this step, you can also personalize your mockups by uploading a custom background image from your device. Currently, this feature is available for a limited number of products, however, our team is actively working on expanding this feature to include more products in the future.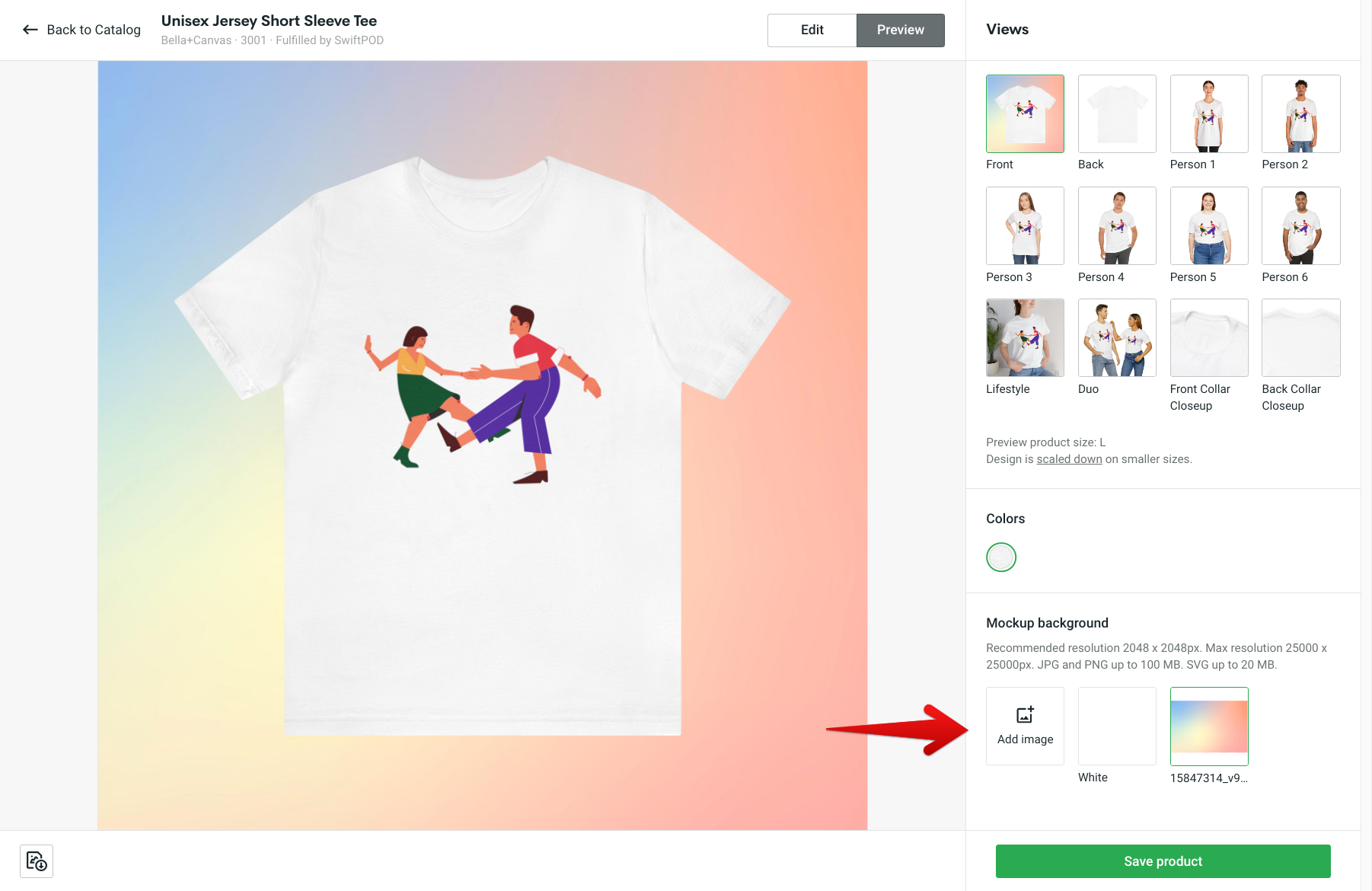 Step 6: Save the product
Lastly, click Save product. To make your product available to customers, you'll need to connect your eCommerce store to Printify.