How can I integrate my eBay store?
You can connect your eBay store to Printify from your Printify account. Before doing so, make sure that your eBay account is based in the US marketplace (ebay.com). Accounts based in other marketplaces (ebay.co.uk, ebay.com.au etc.) are not supported by our integration at this time.
How to connect an eBay store
1. Enable eBay business policies for your eBay account. This is the first step in ensuring a successful store connection.
2. Navigate to "Manage My Stores" section that shows all your online stores set up on your Printify account. Click Add new store. A list of all Printify integrations will pop up. Click Connect on the eBay option.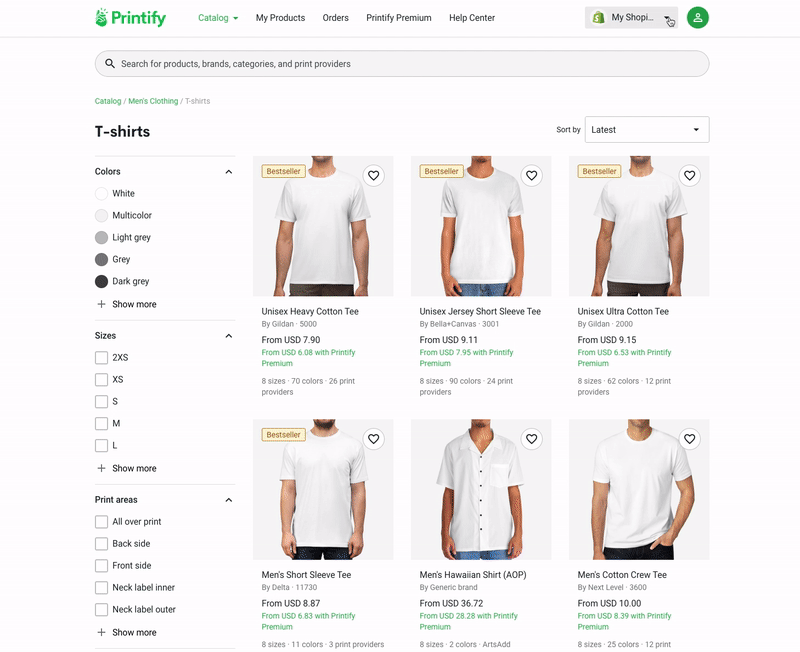 3. Next, add your eBay store name and click Connect.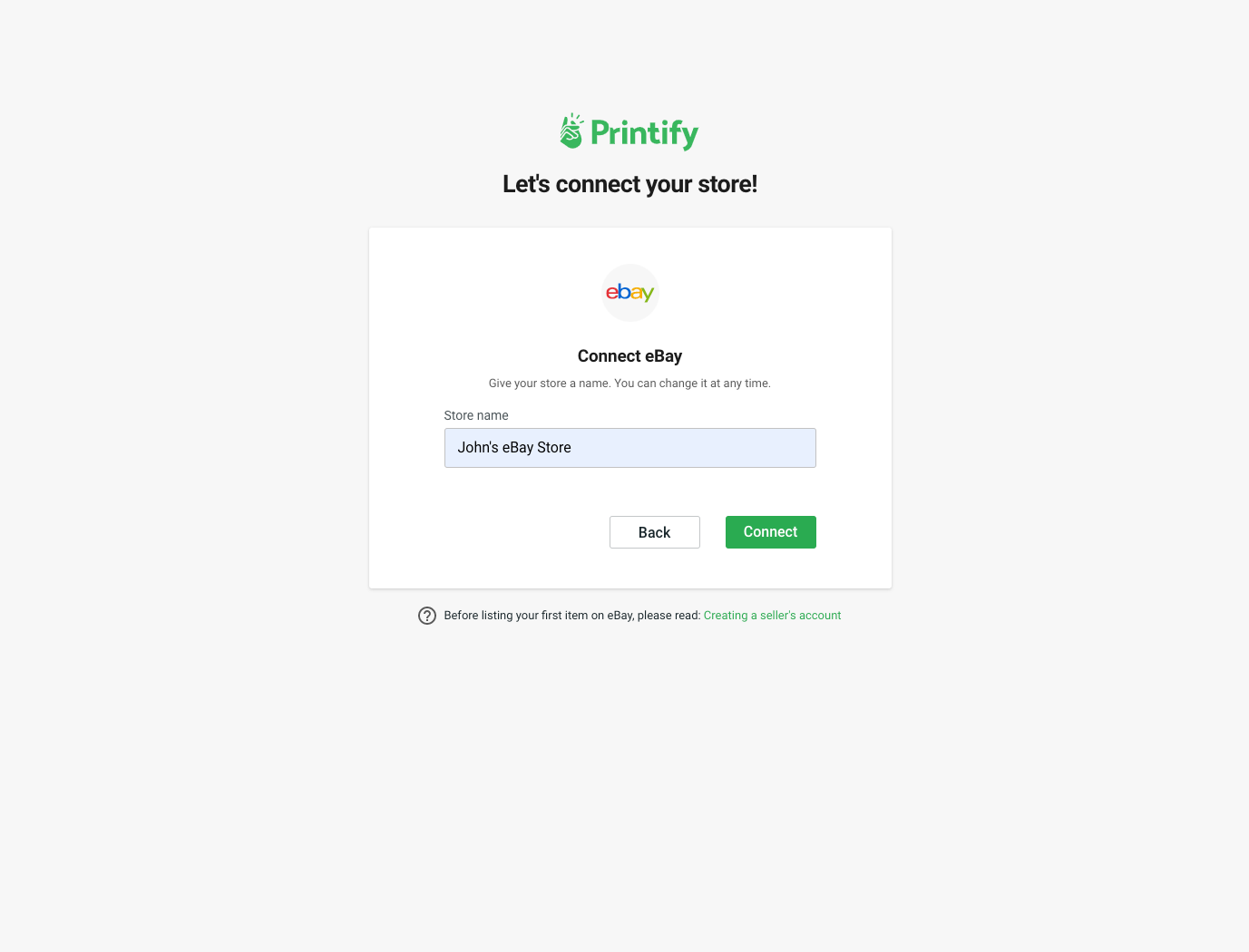 4. After you click Connect, you will be redirected to the eBay website, where you will be requested to grant access to Printify.
All set! Your eBay store should be connected at this point. The Printify shipping rates will be assigned to products automatically.