How can I set up the Printify Shipping Calculator for Shopify?
The Printify Shipping Calculator for Shopify is an easy-to-use shipping solution that will automatically add the correct shipping rate to your customer's shopping cart. But note that the shipping prices are only in United States Dollars, so if you're using a different currency for your Shopify store, consider other shipping setup options.
In order to enable the Printify Shipping Calculator, you'll need any of the following:
Shopify plan (if you add the carrier-calculated shipping feature for a monthly fee or switch from monthly to yearly billing)

Advanced Shopify plan

Shopify Plus plan
How to set up the Printify Shipping Calculator
1. First, reach out to Shopify and request to have this feature enabled for your user account if using the Shopify plan. Note that the carrier-calculated shipping feature is available for a monthly fee or if you switch from monthly to yearly billing.
If you're using the Advanced Shopify or Shopify Plus plan, this feature is already automatically enabled for you and doesn't need to be requested.
2. Next, log in to your Printify account on printify.com. Navigate to your store settings and click on "Shipping calculator". Check the box next to "Enable Printify shipping calculation for Shopify checkout".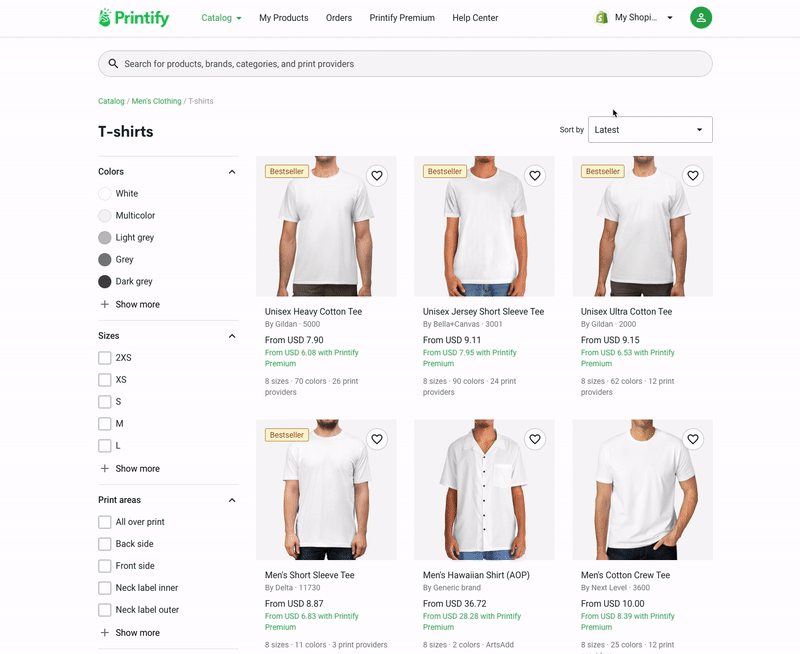 3. Click on Import Shopify zones directly below that same checkbox. This will allow you to import any existing non-Printify product flat rates, in case you have any such products.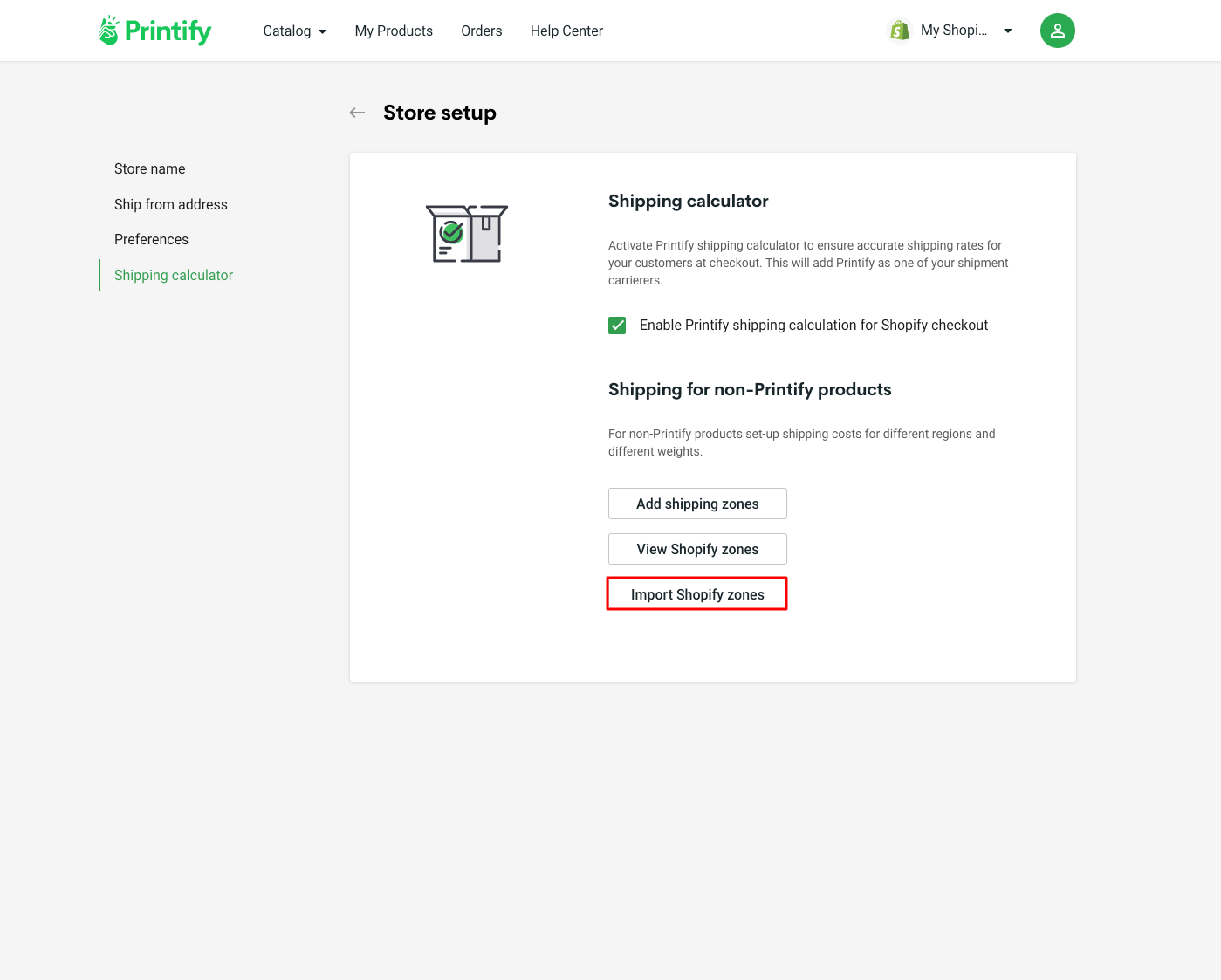 This is a workaround solution we created to allow you to use the Printify Shipping Calculator with other non-Printify products that use flat rates. As a result, if your customer wants to purchase a product from Printify and a non-Printify product, we will calculate the exact shipping rate from Printify, together with the other flat rate.
Please note: Make sure that your non-Printify products with flat rates are in a separate shipping profile from the Calculator, as otherwise you won't be able to add the same shipping zones to the Calculator.
4. Go to your Shopify account, and navigate to "Shipping and delivery". Next to "General shipping rates", click "Manage rates". Then delete all zones listed there.
5. Next, click on "Create shipping zone" to create a new zone in the same "general shipping profile", with all of the 240 countries available.
6. Then click Add rate and select "Use carrier or app to calculate rates". Choose Printify from the drop-down menu. Check the box for "Standard" and click Done.
That's really all there is to it – now your store shipping has been set up, and you can start making sales.
Need some extra help with setting it up? Get in touch with our Merchant Support team by clicking on the chat bubble.