What are Printify Insights?
Note
This feature is currently available to a limited number of merchants.
Printify Insights provide a tailored overview of your business and product performance. Through the use of intuitive dashboards, you can effortlessly track your store's growth and make informed business decisions based on data. In addition, you can access details about the best-selling Printify products and their variants to see what's currently popular.
The Insights dashboards will automatically appear for your store if it has received a minimum of 20 orders within the last 30 days. Every time you meet this qualification, you will gain access for 90 days. The dashboard data is updated daily at 8:30 UTC.
Note
Due to its data-intensive nature, the Insights experience has been designed for desktop use. Mobile device usage may not provide an optimal experience.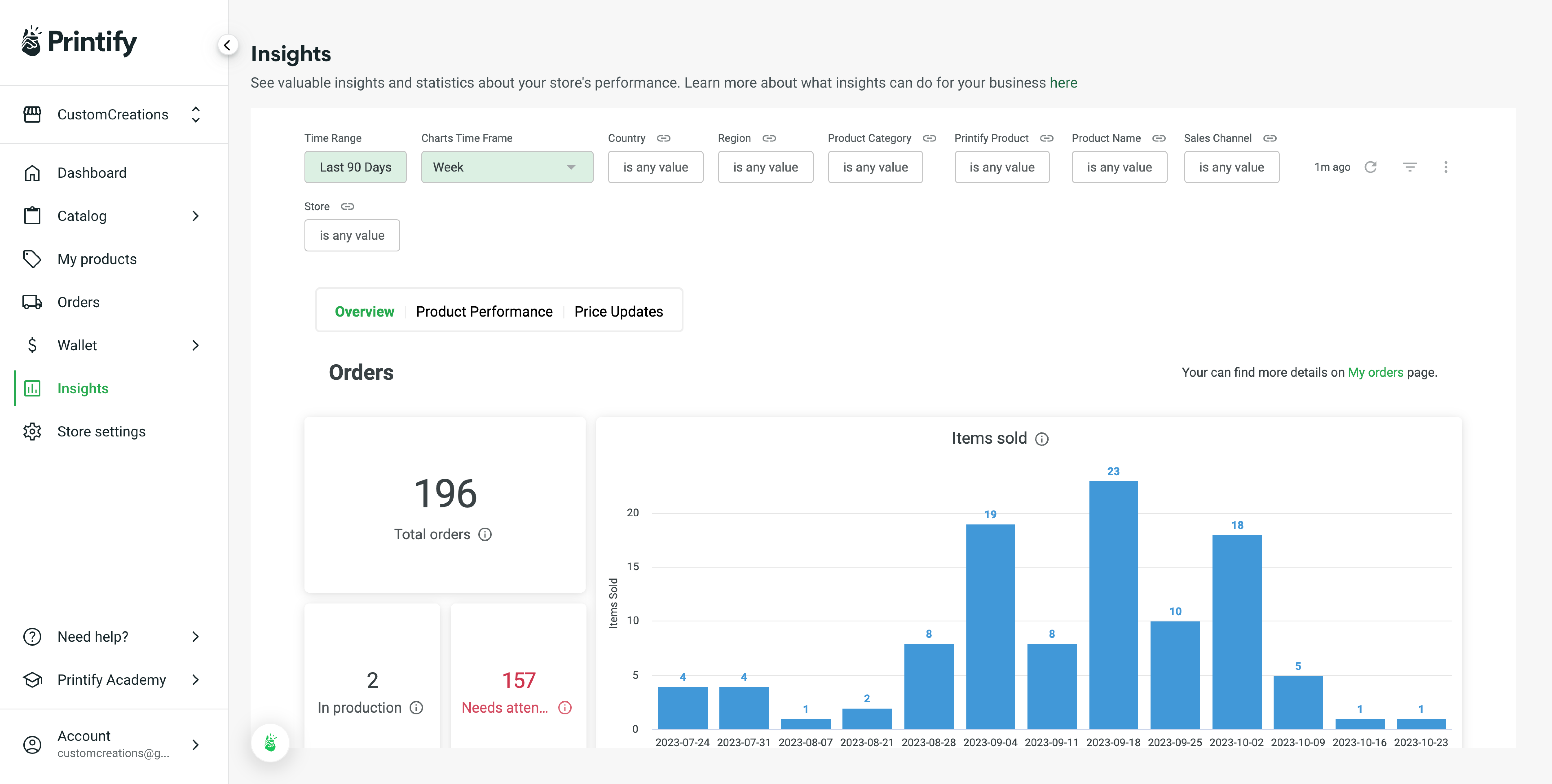 You have the flexibility to adjust the time period and other dashboard filters to obtain a more detailed snapshot of your store's performance. Once you select filter values, be sure to click "Update" to apply them to the dashboard. Dashboard data can also be downloaded in CSV or PDF format (recommended for mobile devices).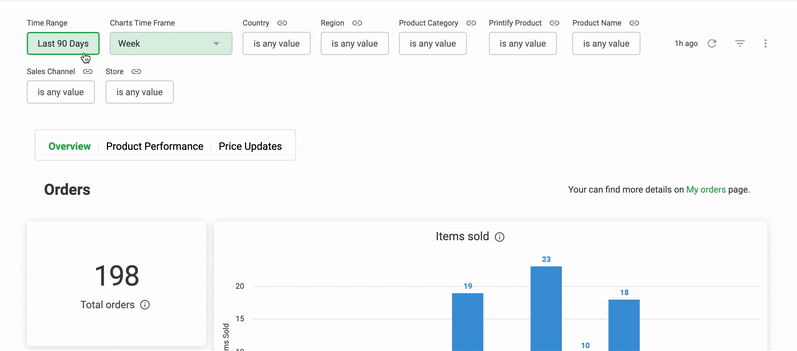 You can download any of the visualizations by hovering over them and selecting the option to download the data (as an .xlsx file):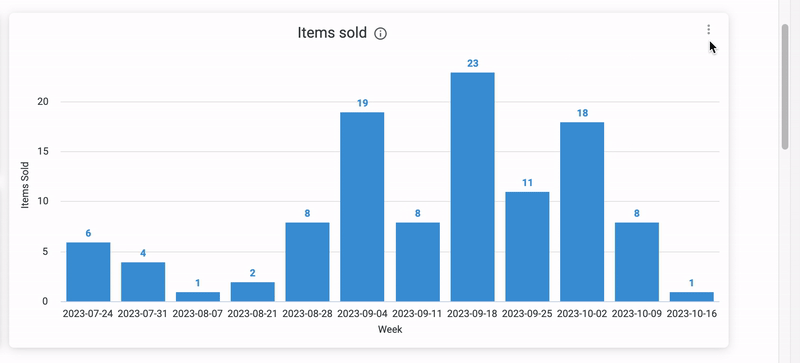 The Insights section is divided into 3 tabs:
Overview
This tab offers a general overview of your business's performance over the last 90 days (default time range) by displaying the following metrics:
Number of orders
Top-selling countries
Your best-selling products
Expenses
Note
While store profit is not currently displayed, it is a feature we plan to include in future releases. In the meantime, you can calculate your profits using the following formula: Store sales (found in your sales channel) - Expenses (found in Insights) - Any other expenses = Profit.
Use cases
Identify your best-selling T-shirts in California, US, by applying 3 filters at the top of the dashboard. Armed with this information, you can strategically promote these products using Google Ads.
Adjust the time range to a previous Christmas period to compare your best-selling products between the US and the European countries you sell to.
Product performance
Comprehensive product performance data empowers you to diversify your product categories, focus your attention on the most profitable products and variants, and inspire improvements and refinements in your product offerings.
Additionally, "Best of Printify" provides information about the top-selling products (along with their variants) on the Printify platform.
Use cases
"Your products" table displays detailed performance data on sales and costs per product, color, and size. You can export this data to create profit and loss calculations by adding your retail prices and fees per listing (if applicable).
Evaluate the overall performance of a specific product or product category within your store.
Explore "Best of Printify" to identify products and variants in high demand; consider adding these products to your selection.
Prices
In this tab, you can view a list of your products that will be impacted by the upcoming price update, or those that have already been affected if the effective date is in the past. Detailed data regarding the specific price differences will be presented in the tables below.
Use cases
Proactively adjust your retail prices to maintain control over your pricing strategy.
Note
While the dashboard provides information about products affected by the price update, the prices will need to be
updated manually
.