What should I do if a product in my order is out of stock or discontinued?
Find an alternative print provider or product
If you're unable to proceed with the original print provider, you can easily replace the print provider of the product or choose a similar product while keeping the same design.
The changes can be made directly within the order. Click "Find an alternative product or print provider" next to the affected product to see the available options.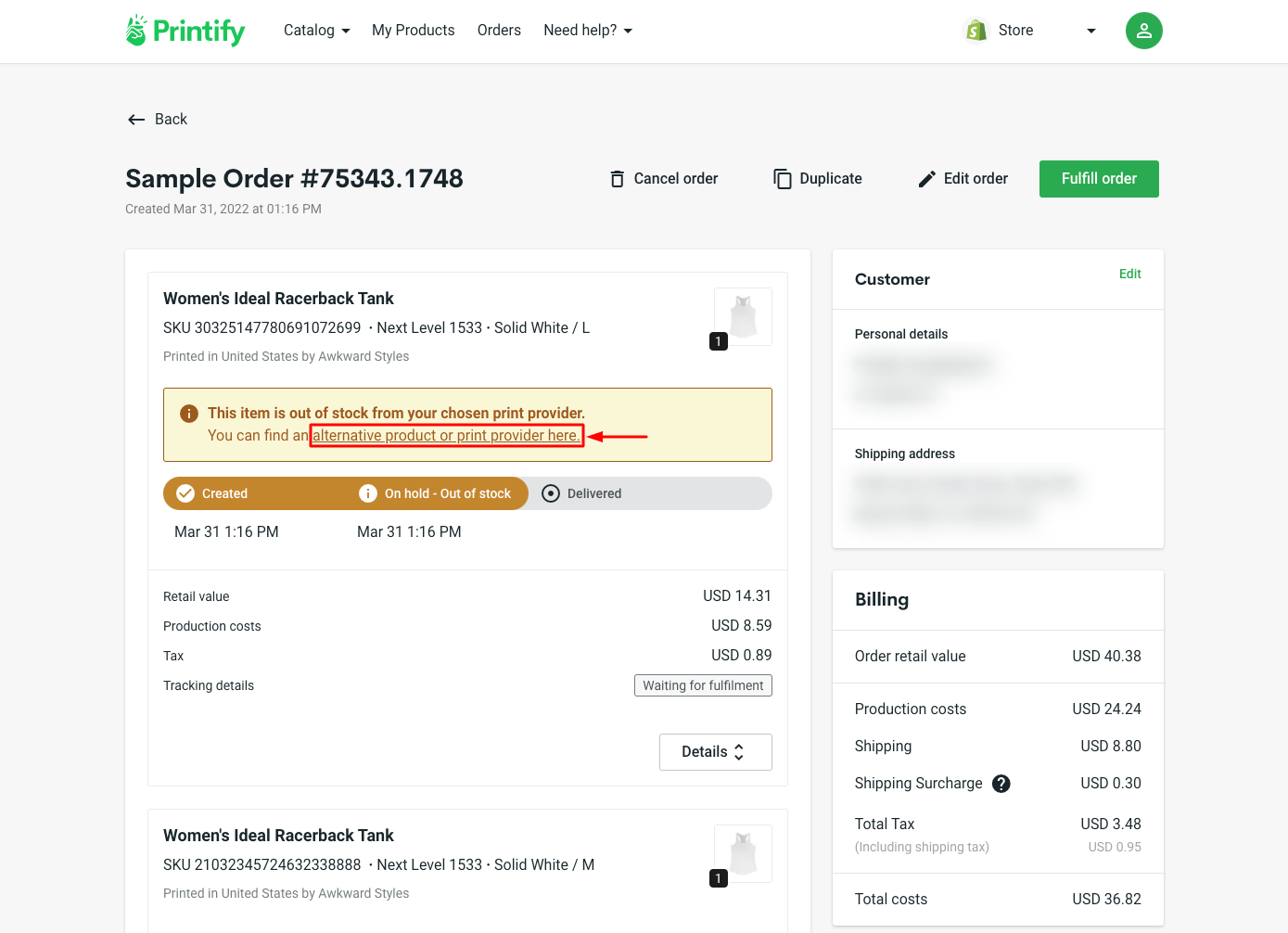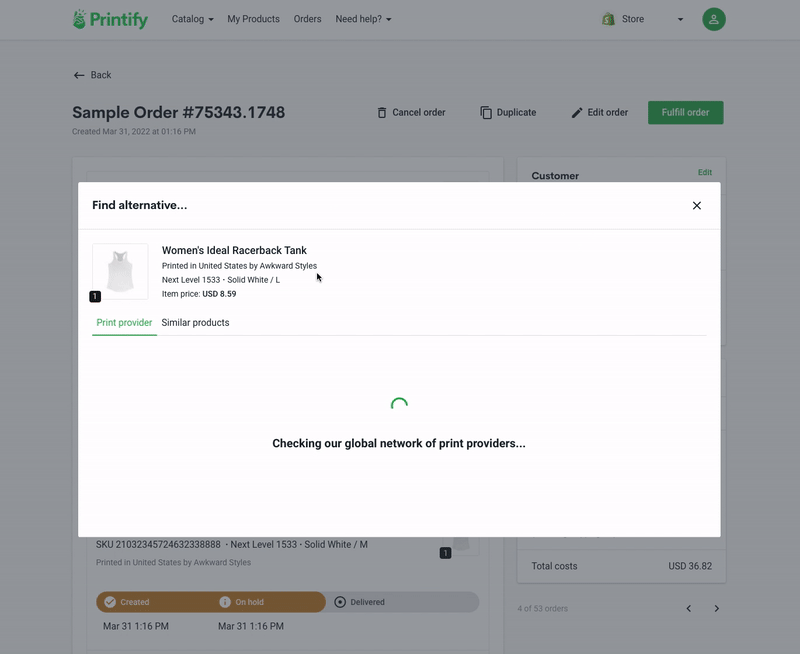 Please note that the total product price (including taxes and the shipping costs) will be recalculated after the print provider has been replaced.
We highly recommend enabling
order routing
so that the product can be routed to another print provider automatically next time.
Edit the order manually
You can also edit the order manually by creating a duplicate product just for this order and then replacing the product model or the print provider.
1. Go to My Products and find the affected product that is out of stock/discontinued. Click Duplicate to create a duplicate of that product.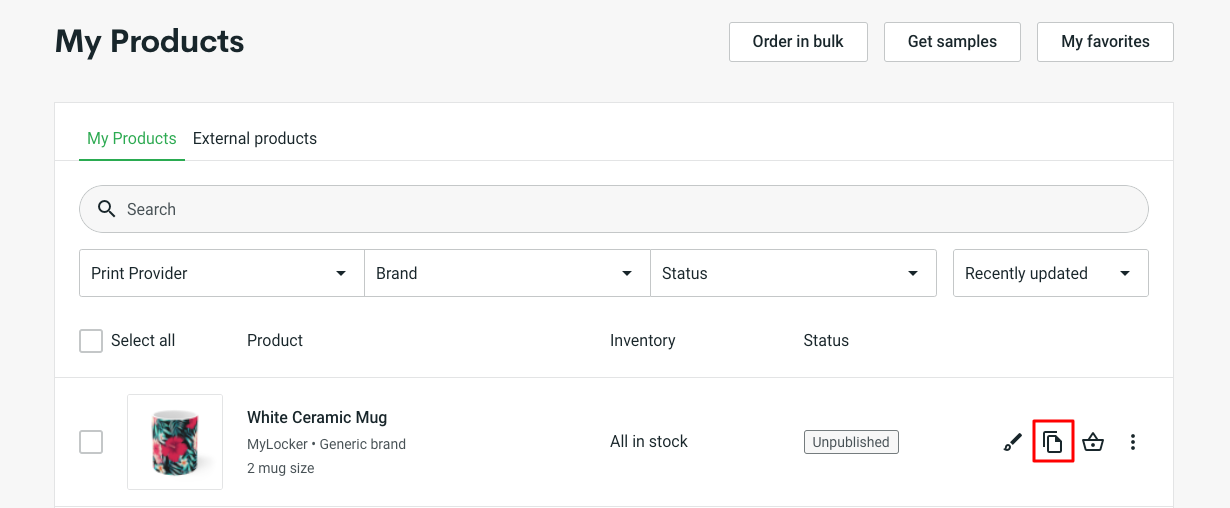 2. Open the More actions menu for the duplicated product and select Replace: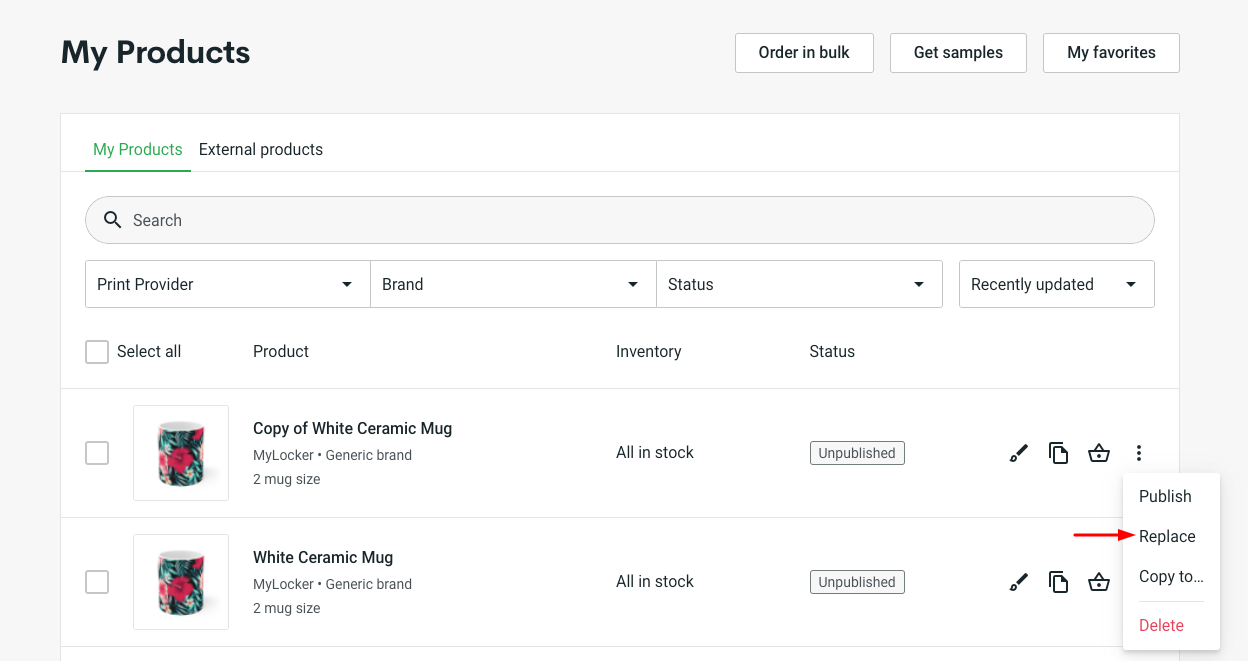 3. Choose the product or print provider that you want to use for this order:
The

Print providers

tab will list all alternative print providers that offer this product.

The

Catalog

tab contains all available products in case you would like to choose a similar alternative product as a replacement.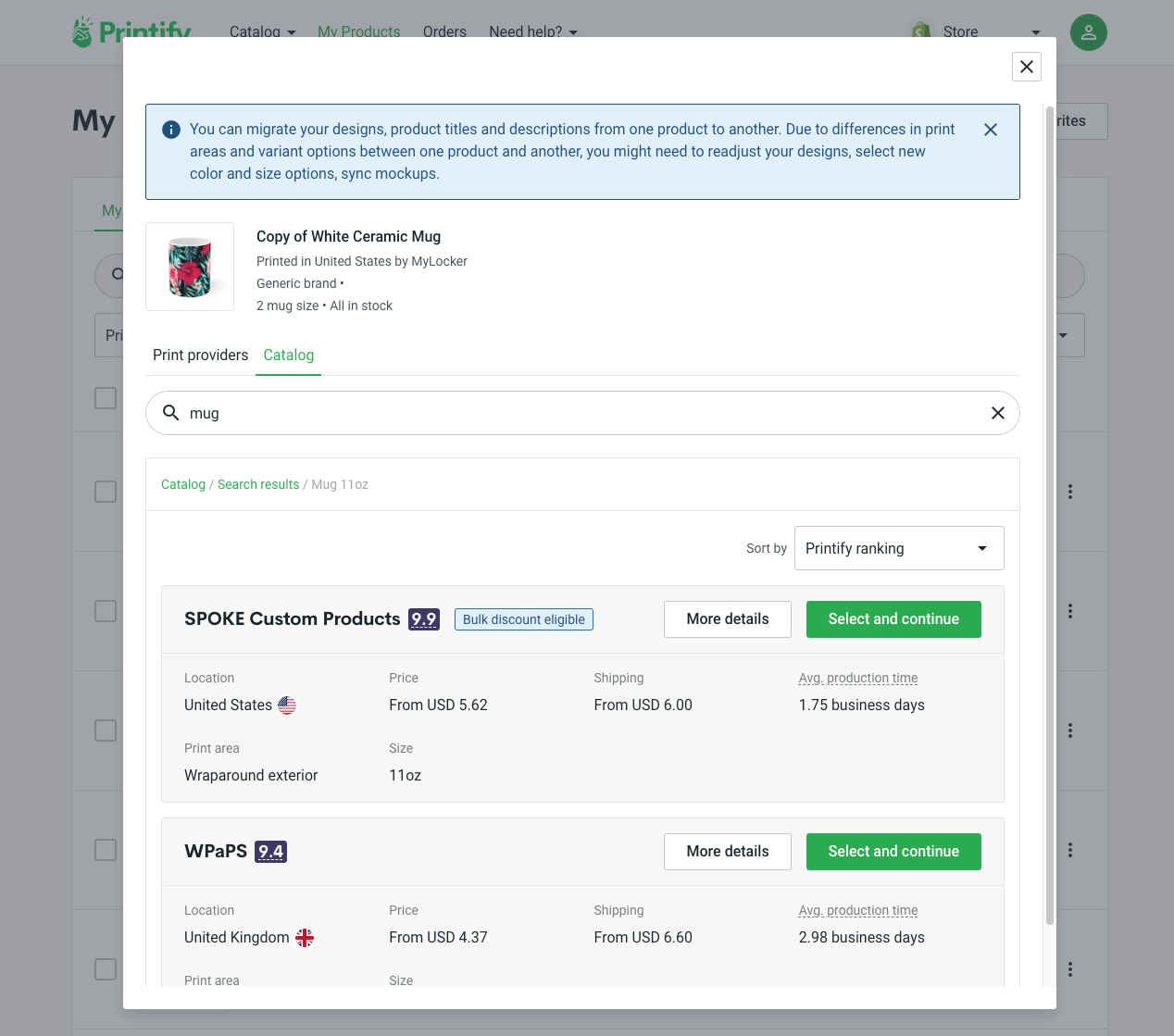 4. Next, you'll see the product in the Mockup Generator. This is to confirm the design placement in case the new print area is slightly different in size. You can make adjustments to the design placement if necessary.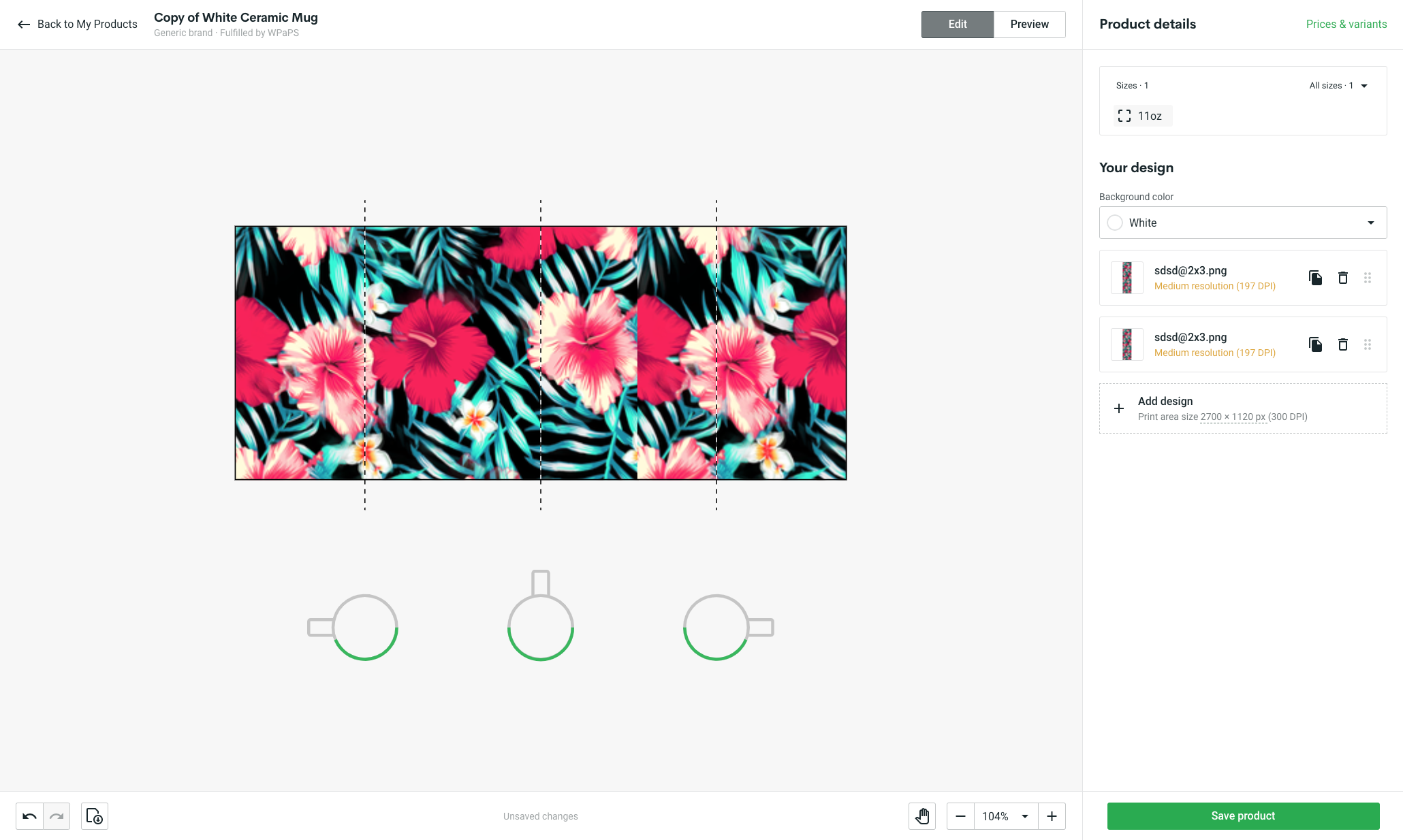 5. Make sure to save the duplicate product as a draft – do not publish it to your store.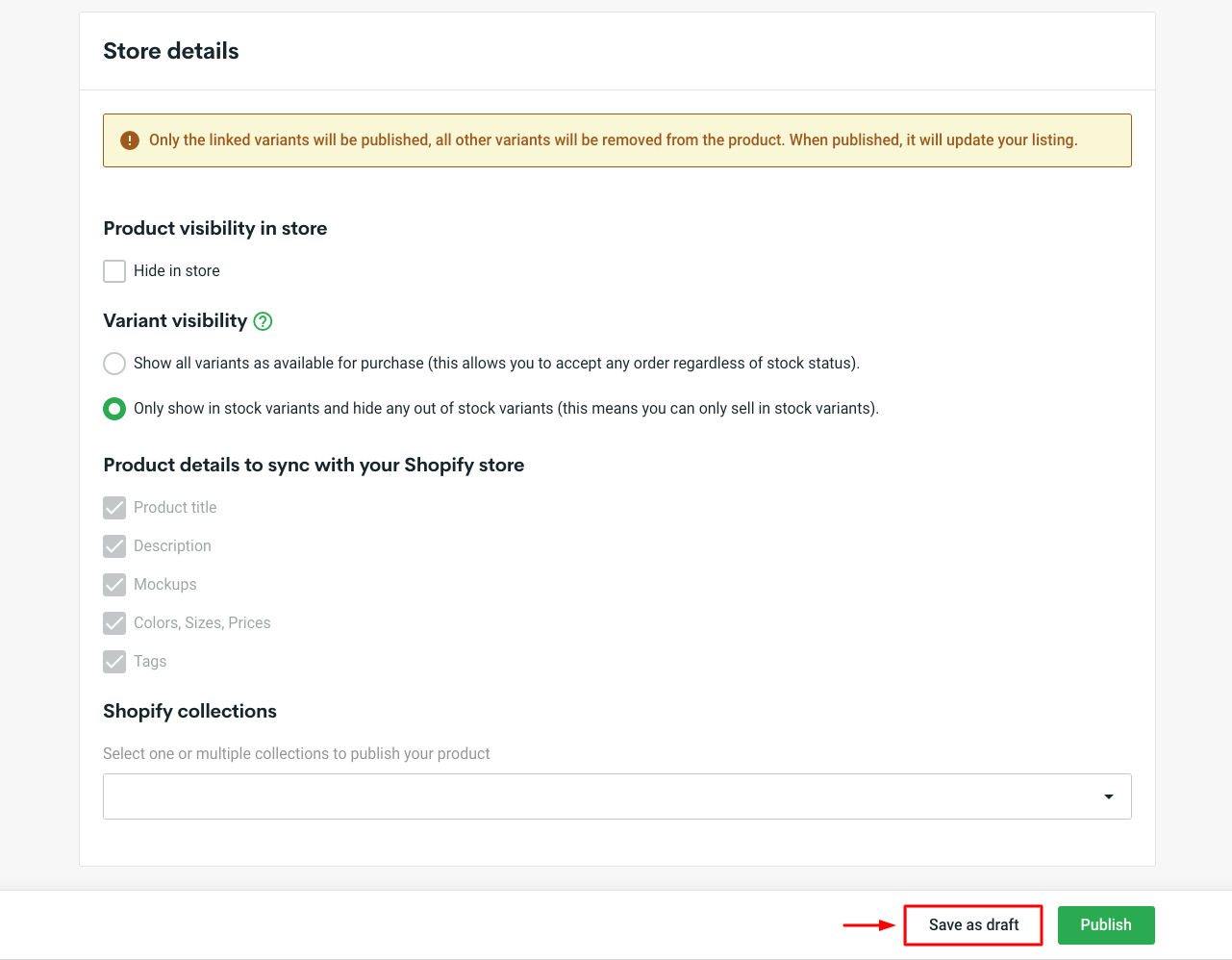 6. Next, go back to the affected order and click Edit order in the upper-right corner. Remove the original out of stock/discontinued item and add the duplicated product to the order (refresh the page if you don't see the product there).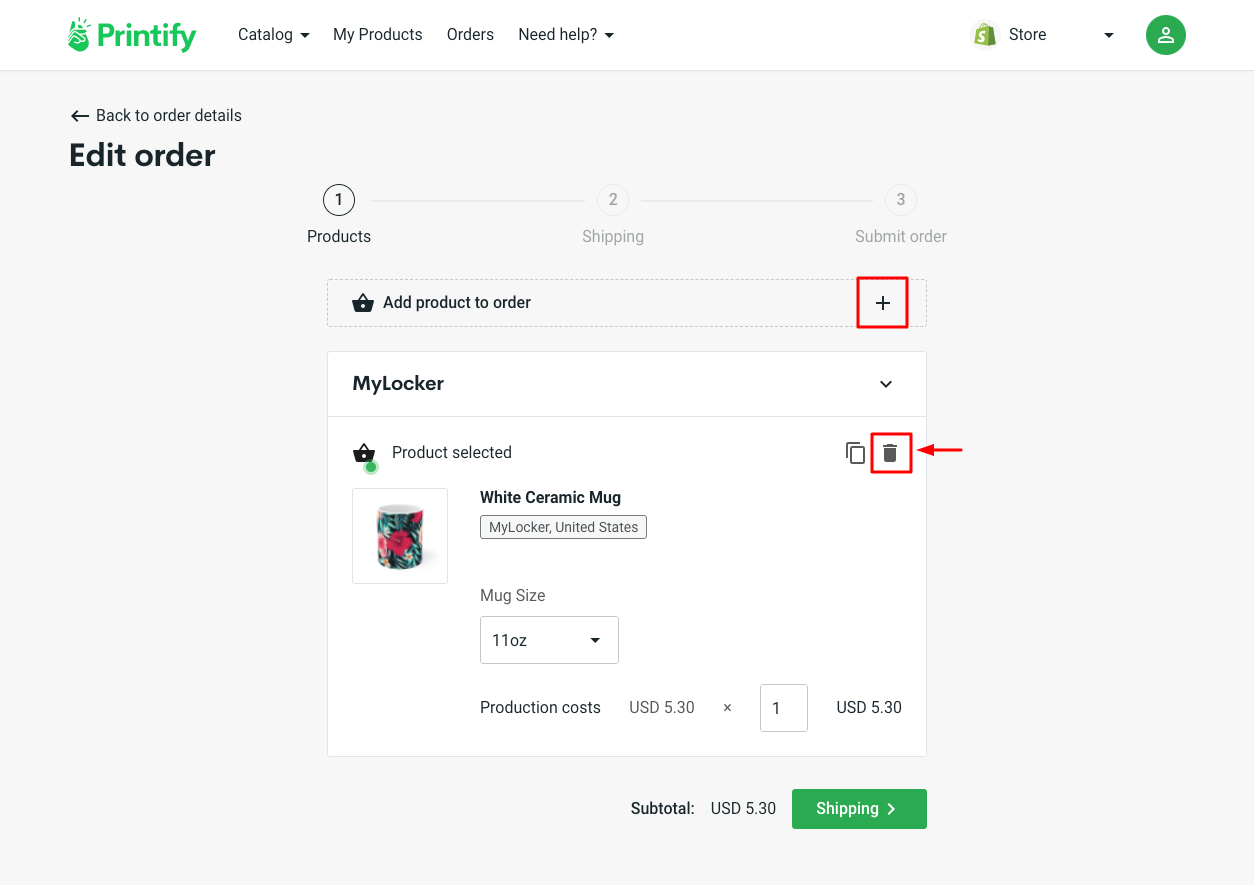 7. Continue with the other steps, and lastly, click the Fulfill button to send the order to production.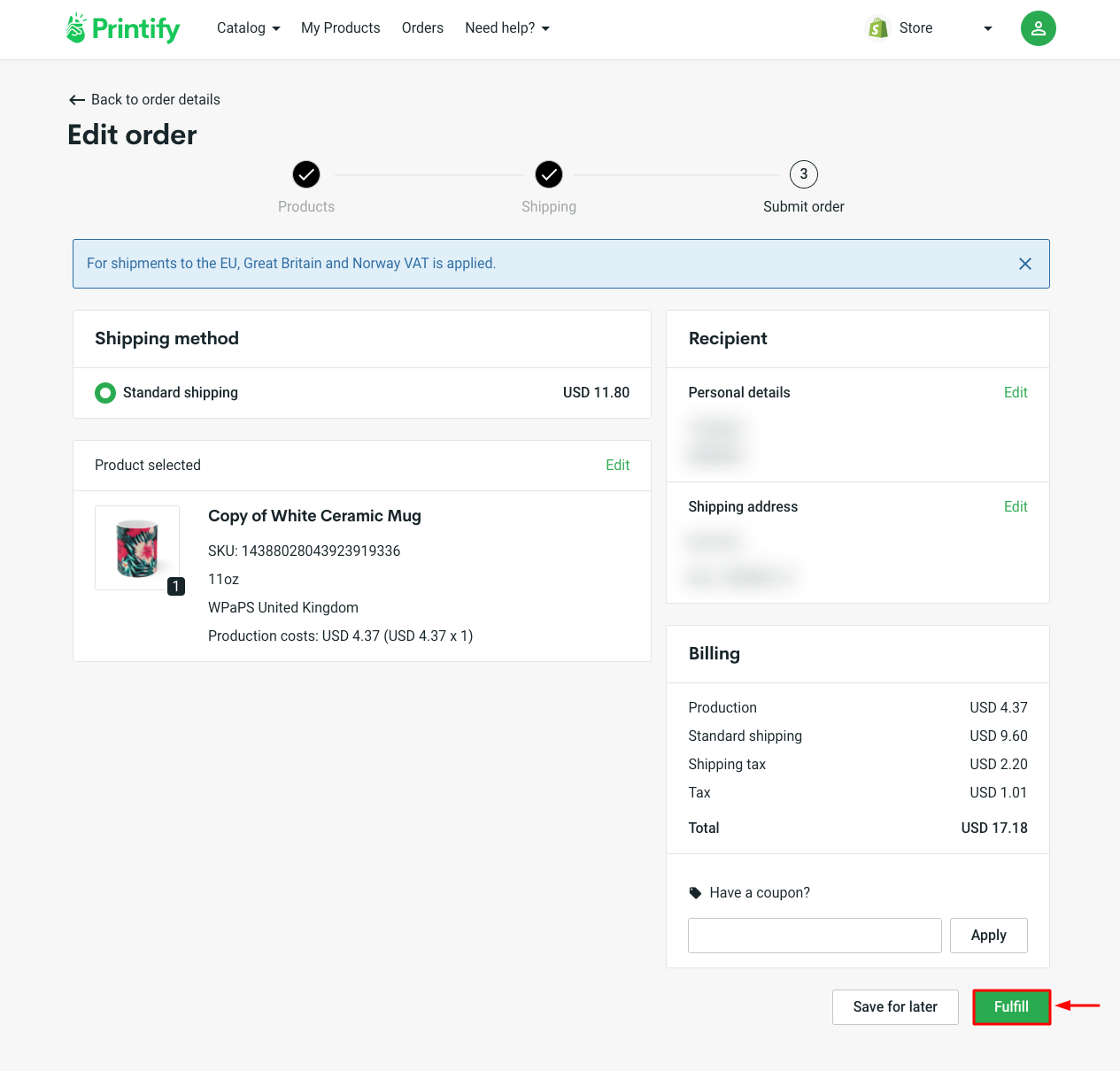 In case you'd like to permanently replace the product or the print provider for all upcoming orders, please visit this article.
Edit the order to remove the affected product
On the rare occasion when a unique product (the product has no similar alternatives) is discontinued, the affected product will need to be removed from the order.