How can I remove the background from my images?
To ensure that only the design element(s) are printed, we recommend removing the image background unless it is an integral part of your design. You can do this directly in our Mockup Generator using the built-in background removal tool, or you can use an image editing program.
Background removal tool in the Mockup Generator
Our Mockup Generator offers a background removal tool for JPEG or PNG images, including Shutterstock and AI-generated images. Choose the "Quick remove" option for automatic background removal. Note that there is a daily limit of 3 "Quick remove" attempts per account, which resets after 24 hours.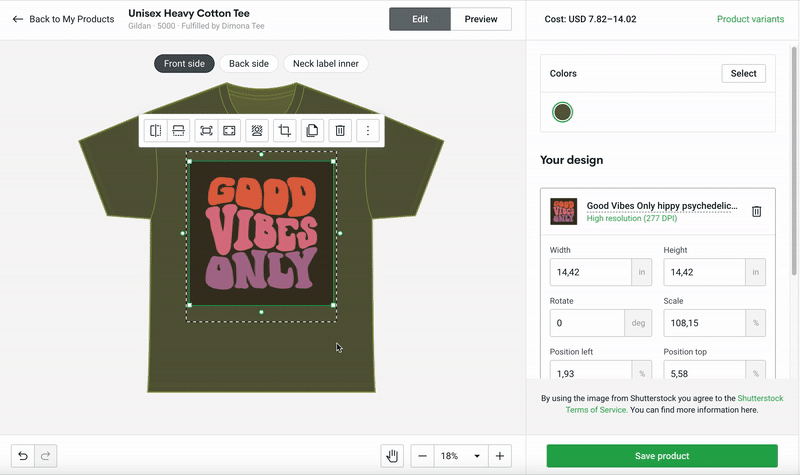 If additional removal is needed, select the brush tool to manually remove parts of the image (not available for Shutterstock images).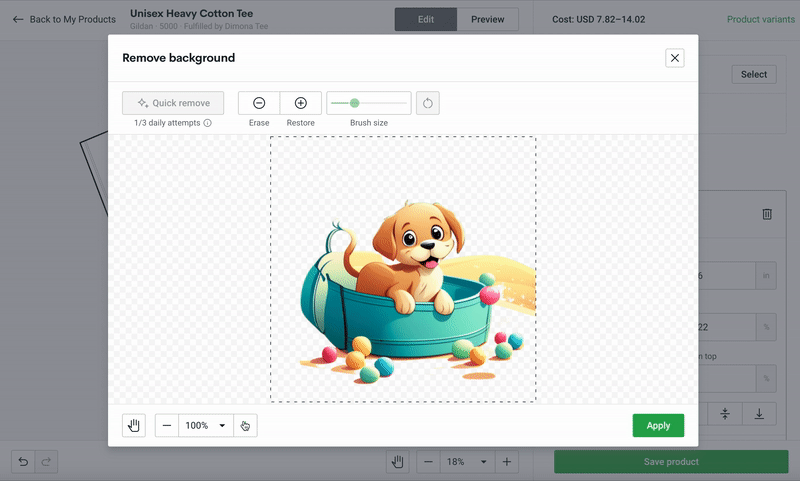 Note
The maximum file size for background removal is 20MB, the maximum resolution is 50 megapixels, the minimum side length is 32px, and the maximum side length is 10,000px. If your image exceeds these limits, please consider using the other options listed below.
Other background removal tools
Here are some free alternative options:
Note
Always make sure to save/export the file in PNG format after editing, as it is the only format that supports a transparent background.
Additionally, if you prefer professional assistance, you can consider hiring a graphic designer for a one-time job through platforms like Fiverr.