How can I brand my products?
Enhance your product branding with branding inserts available for all stores. Additionally, for Etsy, you have the option to include gift messages. You can also add branding to your apparel with custom neck labels, whether they're inner or outer labels or sleeve prints.
Branding inserts
A branding insert is a customizable card that can be used to show off your brand identity and leave a message to your customers. A branding insert can be used for one or more of these purposes:
A "thank you" note with a branded design
A discount code
A QR code to leave a review
Links to your social media profiles, etc.
Branding inserts will be printed on demand and added to every order that is fulfilled by a supporting Print Provider.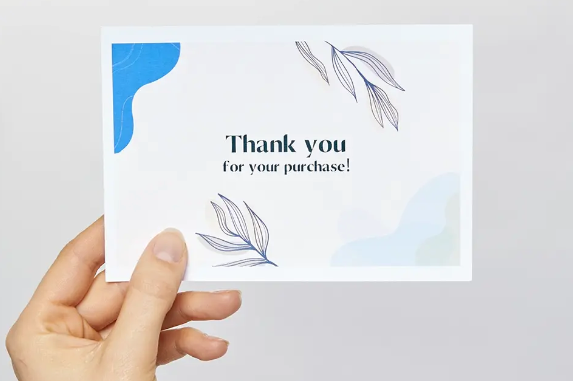 Gift message inserts
Etsy sellers can choose to activate gift message inserts on Printify. Once activated, a gift message insert will be included in all Etsy orders labeled as gifts and containing a customer's message, as long as they are fulfilled by one of the supported Print Providers.
This feature can be enabled with the default message template or personalized with a logo and custom fonts to match your store's style.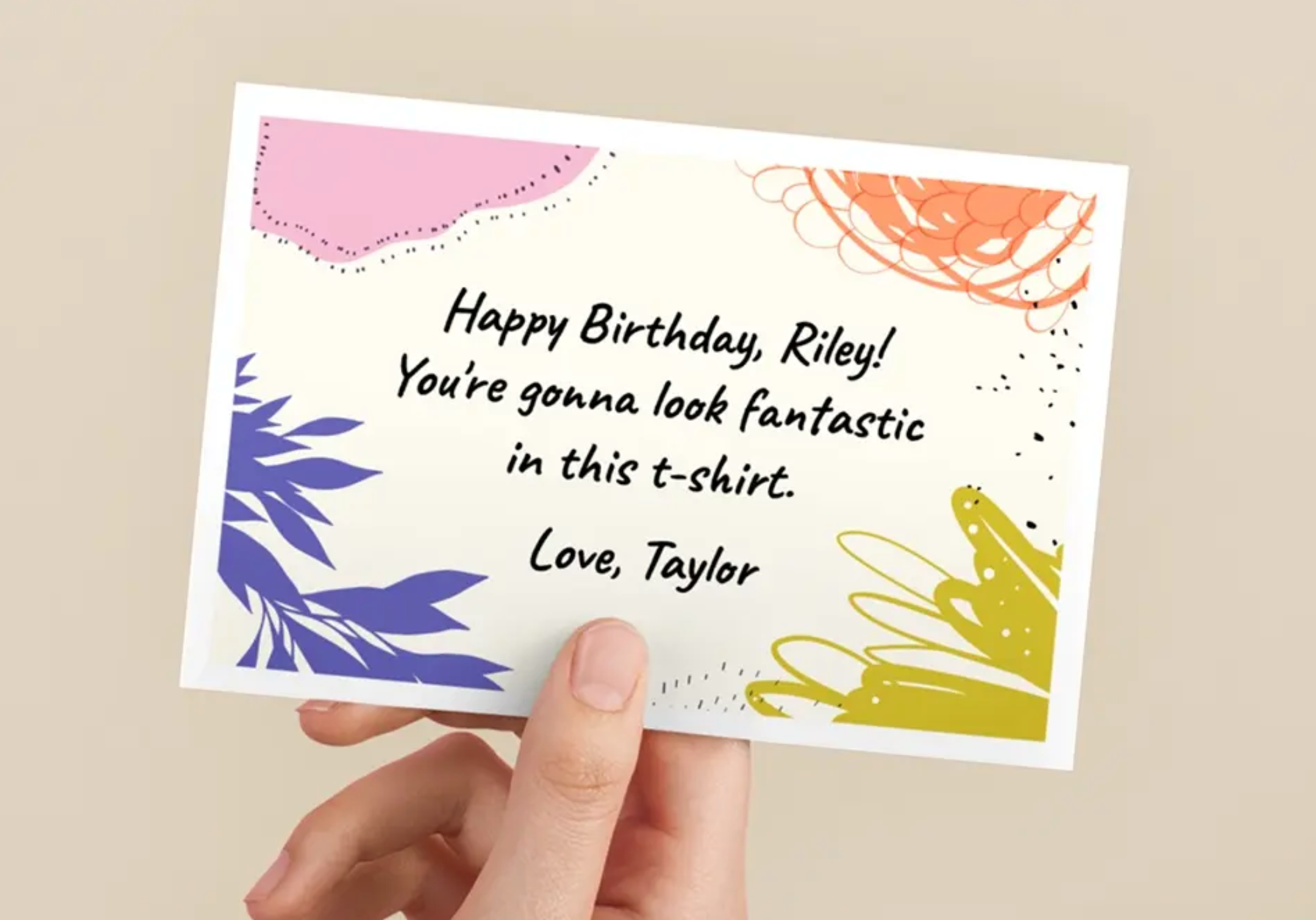 A printed neck label and sleeve print
You can choose to add a neck label (inner or outer) and/or a sleeve print when designing a t-shirt. However, for sweatshirts, only sleeve prints are available as an option.
The following Print Providers offer neck label printing:
The following Print Providers offer sleeve printing: