How do I create images to use?
Design tools
Images and artwork for your printed products can be created in any graphic design software, as long as it meets our minimum image quality requirements.
You are definitely not limited to Adobe Photoshop or other expensive software. There are several browser-based image editors available, such as Pixlr, Photopea and Canva. You may also want to check out GIMP, which is a free and open-source image editor program.Please note that in accordance with our Intellectual Property Policy, you may only use images that you own or have the rights to use.
Text designs
Add a custom text layer to your products using our built-in Text Editor. The text can be used together with your other design files, such as logos and images, or by itself.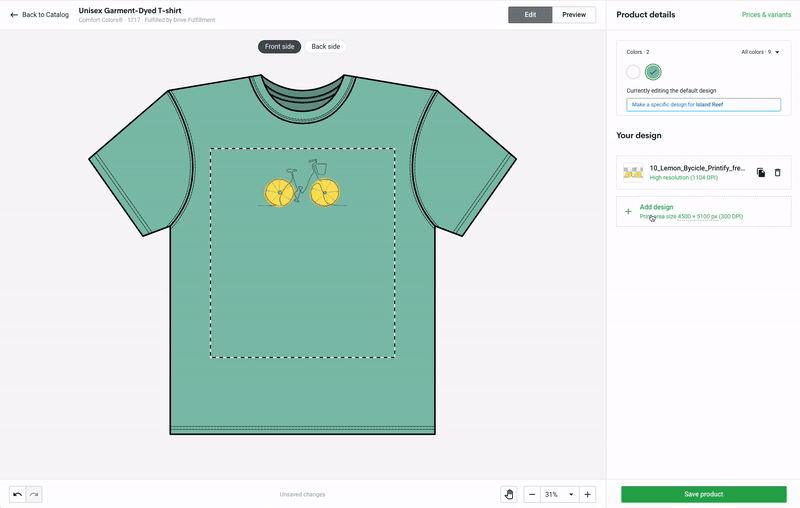 Images provided by Shutterstock
We have an integration with one of the largest online image libraries – Shutterstock. With over 300 million images to choose from, you may just find an image suitable for your products.
Using images provided by Shutterstock, you will be able to create and publish products to your store without paying anything. You will be charged only when the product has been purchased by a customer – a small fee will go to Shutterstock. Read more about our Shutterstock integration here.
Design help
Our Experts Program connects you with professional graphic designers that can help bring your design ideas to life.
Browse the expert database to see their portfolios and learn more. All professionals are thoroughly vetted and handpicked by Printify.